HOME BUILDING INDUSTRY TOP NEWS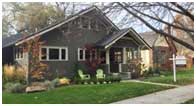 US homes surpass pre-recession peak amid healthy times
Trump's Treasury Pick Says U.S. Should Get Out of Freddie Mac and Fannie Mae
Milgard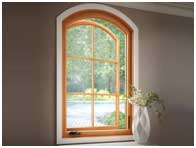 Wood has always been praised for its beauty and natural insulating properties inside the home--but presented real challenges in terms of durability on the exterior. With Essence Series, Milgard combines the best of both worlds. A durable fiberglass exterior stands strong to protect a solid wood interior against the elements for lasting beauty and exceptional performance. Milgard introduces the newest operating style to the Essence Series wood window line - the Radius Casement. This new style offers elegance, beauty and functionality for any home.
LEARN MORE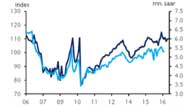 U.S. pending homes rise marginally in October, shows steady improvement in housing sector
Fitch: U.S. Homebuilders to Continue to Hit Stride in 2017
Millennials And McMansions: Are They Compatible?
METROINTELLIGENCE ECONOMIC UPDATE
By Patrick S. Duffy
Construction up 0.5 percent in October and 3.4 percent year-on-year
November job cuts declined 12 percent from October and were the fewest posted in 2016
Personal surges 0.6 percent in October; PCE price index up 1.4 percent year-on-year
Federal Reserve Beige Book indicates continued expansion across most regions through mid-November
Applications dip 9.4 percent in latest survey as rates rise to highest level since July 2015
Initial unemployment claims rise 17,000 in latest report

The MetroIntelligence Economic Update
is provided to BuilderBytes by
MetroIntelligence Real Estate & Economic Advisors
.
Amazon's Growing Power In The U.S. Economy
Report: Sleep Deprivation drags the U.S. Economy $400 Billion Every Year
Fiber Care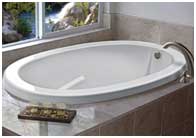 In our zealous effort to excel, we have committed to ourselves and to our customers to become the "Greenest Bathtub Manufacturer". We are proud of our efforts to move into the "Green" era by manufacturing the highest quality with the lowest emissions in the industry.
http://fibercarebaths.com/
US 30-year average rises to 4.08 percent
Americans rush to keep rising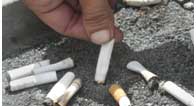 U.S. Imposes Nationwide Ban On Smoking In All Public Housing
Marcus Hiles - Confident About Success of the City's Green Initiatives
The GHB Interview: Mahesh Ramanujam
Rethinking the Real Estate
The Next Generation of the ABC Green Home: ABC Remodeled Green (RG)

HOME DESIGN & DEVELOPMENTAL TRENDS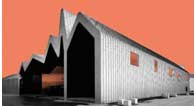 Architectures Identity Crisis
Council Members Push to Protect More of Phillys Historic Architecture
Best Roofing Solutions For Harsh Weather Conditions
Countertops 101: Selecting the Best Surface for Your Space
Hitachi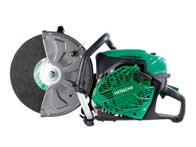 The CM75EBP 14" 75cc Gas Cut-Off Saw is designed with the professional in mind and is ideal for new construction and renovation jobs that require cutting concrete for small openings for windows and doors and/or cutting paving stones and curbstone in landscaping applications. Portable and easy-to-use, this handheld machine is made for ultimate performance from it's heavy-duty three-stage air filter to the standard water kit to on board tool storage.
http://www.hitachipowertools.com/
LAND PLANNING & DEVELOPMENT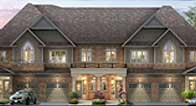 A wide selection of townhomes are still available at Avertons My Kind of Town Event for Beacon Hill in Bowmanville
Get your Dream Home this Christmas
How to Build Support for Land-Use Projects
What Perceptions of Land Supply Tell Us in the Midst of Recovery
LOW-INCOME & AFFORDABLE HOUSING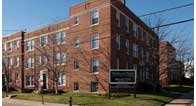 Greysteel Brokers $6.6M Affordable Housing Community in D.C.
WILL NJ'S TOP COURT BOOST AFFORDABLE-HOUSING REQUIREMENTS?
Wayne Dalton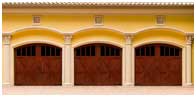 Wayne Dalton's Model 7400 garage doors feature six distinctive patterns, each displaying the skilled craftsmanship of our woodworkers. These flush doors, with their trim overlay, bring back the carriage style door look in a modern overhead sectional garage door. Choose from a multitude of facing options to create the exact garage door you desire or create your own custom door. If your builder or architect can draw it, we can build it!
http://www.wayne-dalton.com/
| | |
| --- | --- |
| 50+ HOUSING & SENIOR COMMUNITIES | |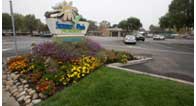 200-unit senior housing proposed for SummerWinds site
10 Housing Markets for 2017
| | |
| --- | --- |
| LUXURY HOUSING MARKET | |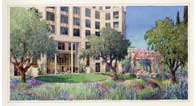 Newport Beach moves forward with 25-story Museum House luxury condos
Luxury Living: Vast Florida compound comes together with seven builders, sumptuous club house for Nicklaus course
| | |
| --- | --- |
| REMODELING & RESIDENTIAL CONTRACTING | |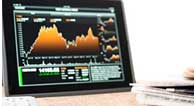 Optimistic Revenue Growth Expectations Through 2021 Will See Home Depot's Rise >10%
Use Virtual Reality to Visualize Your Home Renovation