MARKET DATA:
Apartment Construction Ominously Nears 25-Year High
ECONOMY:
The Leading Economic Index shows Acceleration for Homebuilders
FINANCE:
Housing won't Recover Unless GSE, Housing Tax Credit Changes
GREEN BUILDING:
Making a Dream Home a Green Home
US Housing Recovery Appears to Be Back on Track
Abcnews.go.com

Washington, D.C. -- A fourth straight monthly increase in sales of existing homes provided the latest evidence Thursday that the U.S. housing market is rebounding from a weak start to the year.
METROINTELLIGENCE ECONOMIC UPDATE
By Patrick S. Duffy
Mortgage applications rose by 1.14 percent in latest survey as rates fell by six basis points
The Market Composite Index increased 1.4 percent on a seasonally adjusted basis from one week earlier. The average interest rate for 30-year fixed-rate mortgages decreased to 4.29 percent from 4.35 percent.
Federal Reserve meeting notes shows continued commitment to keeping interest rates low
Even after employment and inflation are near mandate-consistent levels, economic conditions may, for some time, warrant keeping the target federal funds rate below levels the Committee views as normal in the longer run.
Architecture billings at highest level since 2007
The July ABI score was 55.8, up noticeably from a mark of 53.5 in June. This score reflects an increase in design activity, and the new projects inquiry index was 66.0, following a very strong mark of 66.4 the previous month.

The MetroIntelligence Economic Update
is provided to BuilderBytes by
MetroIntelligence Real Estate & Economic Advisors
.



Danver
Danver provides beautiful, durable and distinctive stainless steel cabinetry to create a unique indoor or outdoor kitchen. Their outdoor kitchen products make backyard entertaining convenient, chic and carefree. Contractors, builders and kitchen dealers trust Danver for state-of-the-art stainless steel cabinet design, the most extensive line of cabinetry offered anywhere and unmatched simplicity of installation.
www.danver.com
Apartment Construction Ominously Nears 25-Year High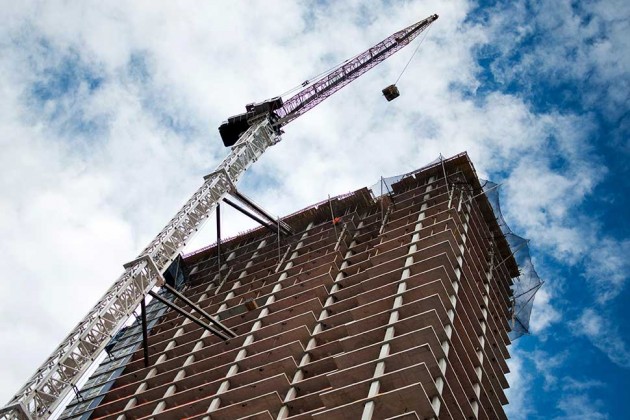 Businessweek.com

Washington, D.C.-- Monthly building data released earlier this week by the Census Bureau and the Department of Housing and Urban Development showed that new home construction overall posted strong gains in July, with the highest number of new home starts in eight months.
Austin Home Sales drop for First Time in Years — but Prices Still on the Rise
Austin.culturemap.com

Austin, TX — We're used to the same old story each month regarding the Austin real estate market: high (if not record-breaking) sales and low inventory. In July 2014, for the first time in over three years, sales were down and inventory was up.
Celebrate National Curb Appeal Month and Transform the Look of your Home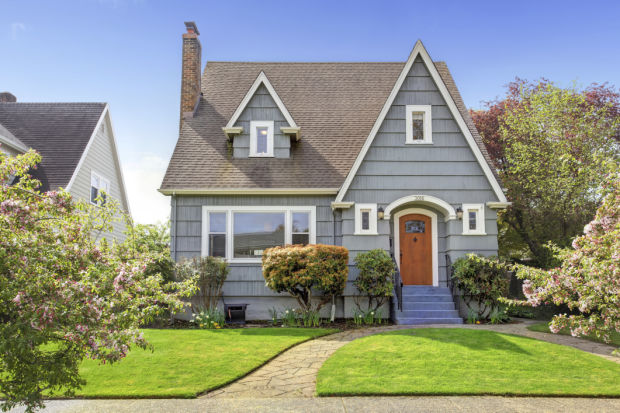 Nwitimes.com

Washington, D.C. -- Whether it's pride of ownership or fitting in with the neighborhood, the exterior of your home reflects your personality and can create positive impressions.
PulteGroup Acquires Real Estate Assets of Dominion Homes
Money.cnn.com

Atlanta, GA-- PulteGroup, Inc. announced that it has acquired the real estate assets of Dominion Homes, one of the largest builders in Columbus, Ohio, and Louisville, Ky.
The Leading Economic Index shows Acceleration for Homebuilders
Marketrealist.com

Washington, D.C. – Overall, the report shows that the economy is still expanding moderately and that the labor market should start improving. Sentiment is generally improving. But the overall economy is growing slowly, which is worrisome for increasing employment.
6 Things you should Know About the U.S. Economy
Cbsnews.com

Washington, D.C. -- The economy took center stage this weekend as some of the biggest names in finance held their annual meeting in Jackson Hole, Wyoming. The recession ended five years ago, and by now the labor market should be hopping. It's not.
Housing won't Recover Unless GSE, Housing Tax Credit Changes
Housingwire.com

Washington, D.C. -- The housing tax credit should be raised 50 percent, a balance must be struck between an affordable housing policy and restricting mortgage availability to qualified borrowers, and the GSE status quo cannot hold.
LAND PLANNING/DEVELOPMENT
Ground broken on New Cohoes Residential Development
Arkansasbusiness.com

Little Rock, AK — The opening round of single-family development is about to launch at Rockwater Village in North Little Rock. Seven of the 33 lots are under contract to future residents of the riverside neighborhood.
Heritage Homes Phase II Groundbreaking Ceremony
Newrochelletalk.com

New Rochelle, NY -- MacQuesten Development LLC was awarded approximately $1.5 million in Housing Trust Fund Program funding and $1.024 million annually in Low Income Housing Tax Credits from New York State Homes and Community Renewal (HCR).
64-Unit Apartment Complex coming to Mount Pleasant
Independenttribune.com

Mount Pleasant, NC – A developer planning a $7.6 million affordable housing complex in Mount Pleasant has received $462,585 in federal housing tax credits.
Where You Give up the Most to Afford a House
Cbnc.com

Washington, D.C. -- Mortgage rates last week hit their lowest level of the year and are significantly lower than they were last summer, but that is not helping potential homebuyers in some local markets who are facing sticker shock.
Affordable Housing Development Breaks Ground in Elko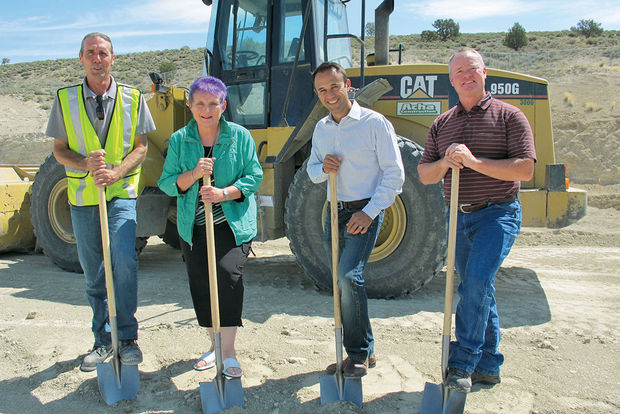 Elkodaily.com

Elko, NV — The project is near High Desert Housing — another low-income housing project Vitality brought to Elko. That development consists of six units that are supportive homeless housing.
Making a Dream Home a Green Home
Greenhomebuildermag.com

Buford, GA-- We hear so much today about the need to live a more sustainable lifestyle. For some people, that may simply mean recycling more of their household trash or replacing the thirsty turf in their yards with native plants.
Solar For The 99 Percent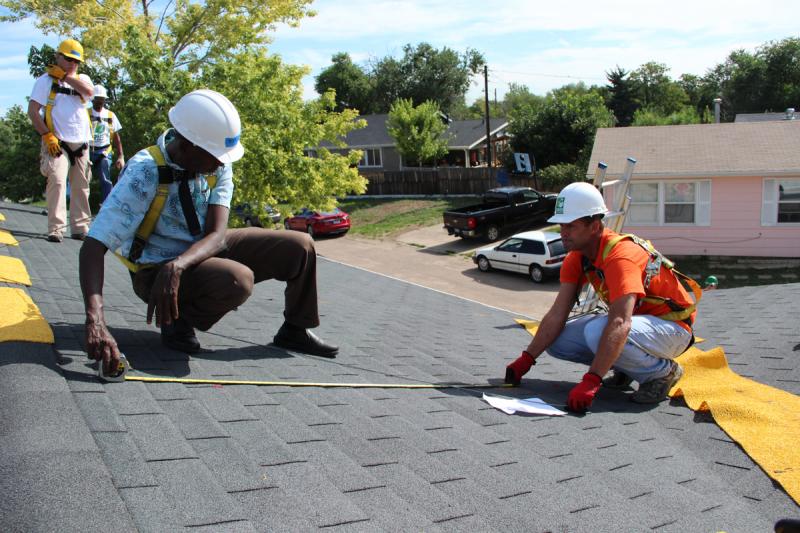 Kunc.org

Denver, CO-- Everyone in Colorado with a utility bill pays for the state's renewable energy program, which offers rebates and solar connectivity. But low-income families rarely have the cash to afford their own panels.
Relearning the ABC's of Home Building
Greenhomebuildermag.com

Fullerton, CA -- The 3.0 version will reduce the total amount of lumber from what would have been used in traditional construction by utilizing 2x6 studs at 24" on center and single plates as the previous versions did.
The 5 Best States for Senior Citizens to Retire In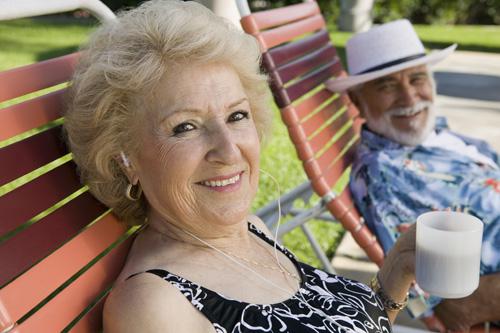 Fool.com

Washington, D.C. -- Baby boomers may have provided the bulk of the productivity surge in this country during the past couple of decades, but now they're retiring in unprecedented numbers. This is setting in motion a number of interesting scenarios.
Social Factors Spur Seniors' Relocation
Bdmag.com

Washington, D.C. -- The reasons for relocation are as varied as the seniors who move. Research consistently shows that in many cases, an environment's physical aspects cause older adults to relocate.
Schlage
The Camelot Keypad Deadbolt by Schlage provides the convenience of keyless access; customizable to fit your security needs. Ideal for front doors, side & back doors, garage entry doors, it easily replaces most existing deadbolts with a screwdriver in about 30 minutes.
www.schlage.com