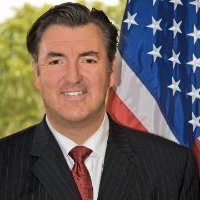 Dear Readers,
Welcome to the newly improved Builder Bytes e-newsletter, published since 2008.
Builder Bytes is designed specifically for U.S. homebuilding industry professionals. Published early on Tuesday and Thursday mornings, with the special weekend edition on Fridays, at the top of your inbox.
The format is newsy, non-invasive, and designed to provide insightful news and information for you as a busy building industry professional.
We welcome your feedback and are always looking for interesting projects and industry news to share.
Feel free to reach out to me directly at
nslevin@penpubinc.com
.
You are welcome to
forward
and share with your team. We appreciate the privilege of your readership and wish you the best for a successful 2018.
With kind regards,
Nick Slevin
Editor-in-Chief
Publisher
HOME BUILDING INDUSTRY TOP NEWS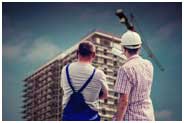 Builder Confidence Remains Strong as New Year Starts
Source: NAHB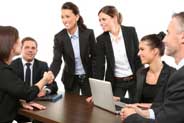 America's Most Trusted 2018 Home Builder by Lifestory Research
Source: Cision
Housing 2018: More Sales and More Risk
Source: Builder and Developer Magazine
A Look Ahead to 2018: All Systems Go, But Tax Impact Unknown
Source: Builder and Developer Magazine
John Guest Inc. - Prolock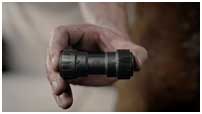 Because soldering takes far more time, and can't be performed in tight spaces, the real value of the JG ProLock system is that it gives plumbers total control: they get the same secure fit, every time. JG ProLock removes the doubt from the process; when you know the fitting is secure, there's nothing left to worry about. For a free sample Contact us at 1.800.945.4872 to learn more about our range of track home fittings, or visit:
https://www.jgprolock.com/en/free-sample

METROINTELLIGENCE ECONOMIC UPDATE
By Patrick S. Duffy
December CPI up 0.1 percent from November and 2.1 percent year-on-year
Retail sales grew 4.2 percent in 2017, highest growth rate since 2014
November business inventories rose 0.4 percent vs. 1.2 percent increase
January Empire State Manufacturing Survey mostly unchanged from previous month
January builder confidence dips two points to 72 after previous month's 18-year high
Industrial production up 0.9 percent in December and 8.2 percent in 4Q 2017
Applications rise 4.1 percent, rates rise by 10 basis points

The MetroIntelligence Economic Update
is provided to BuilderBytes by
MetroIntelligence Real Estate & Economic Advisors
.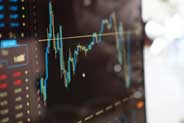 5 Construction Stocks Set to Carve a Beat in Q4 Earnings
Source: Nasdaq
Fed's Beige Book: US economy, inflation growing at modest-to-moderate pace
Source: CNBC
Peering into 2018: The Outlook for U.S. Housing Markets
Source: Builder and Developer Magazine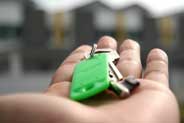 Rates Rise in 2017, but Remain Low Overall
Source: NAHB
How the latest affordable housing policy benefits homeowners and realtors, not first-time buyers
Source: AEIdeas
Moving Interest Rates for 2018
Source: Builder and Developer Magazine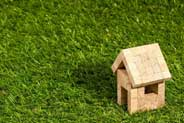 A look back at 2017
Source: ProudGreenBuilding
High-Performance, Net-Zero American Home Building: DESIGN, TECHNOLOGY, and CONSTRUCTION
Source: ABC Green Home
Insight Homes Disrupts the Marketplace
Source: Green Home Builder Magazine
HOME DESIGN & DEVELOPMENTAL TRENDS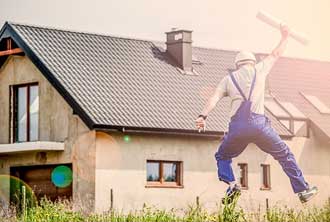 LakePark at Tradition Evokes Small-Town Charm
Source: Green Home Builder Magazine
Healthy and Sustainable Model Home Merchandising
Source: ABC Green Home
The Rise of Responsive Design
Source: Builder and Developer Magazine
LAND PLANNING & COMMUNITY DEVELOPMENT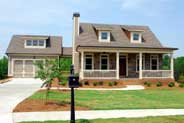 Utah developers eye 3,300-acre master-planned community
Source: The News Tribune
California Pacific Homes Brisa, Celeste and Talise Neighborhoods Selling Now at Irvine's Portola Springs Village
Source: Markets Insider
TRUMARK Brings Three Distinct Product Lines at Bristol
Source: Builder and Developer Magazine
LOW-INCOME & AFFORDABLE HOUSING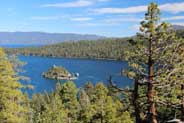 Martis Valley eyed for new workforce housing
Source: Sierra Sun
Sustainable Solutions to Silicon Valley's Housing Bubble
Source: The Environmental Magazine
HomeAid Inland Empire Receives Lennar Charitable Housing Foundation Grants
Source: Builder and Developer Magazine
50+ SENIOR HOUSING DEVELOPEMENT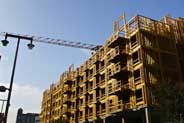 New senior housing project envisioned for Lincoln area
Source: The Hutchinson News
Lawrence commission eyes funding for senior housing
Source: herald-dispatch.com
Winona approves framework for promoting affordable housing
Source: Winowa Daily News