Housing Market Builds A Solid Foundation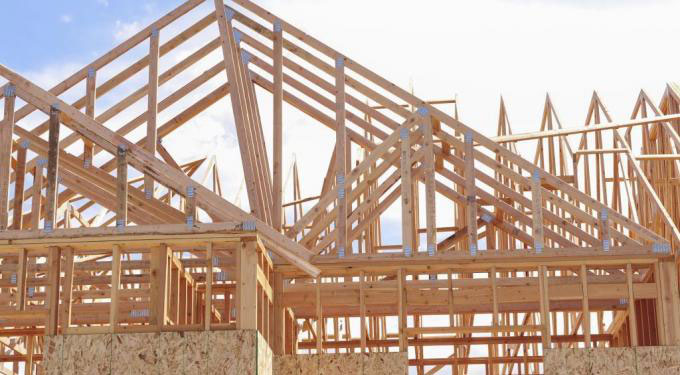 Key economic data in the past week has encouraged the idea that a housing recovery is alive and well. The parade started with news that sales of previously owned homes surged in May, buoyed in part by the return of younger buyers who had long struggled to find a path into the market.
Are demographic shifts dominating the real estate market?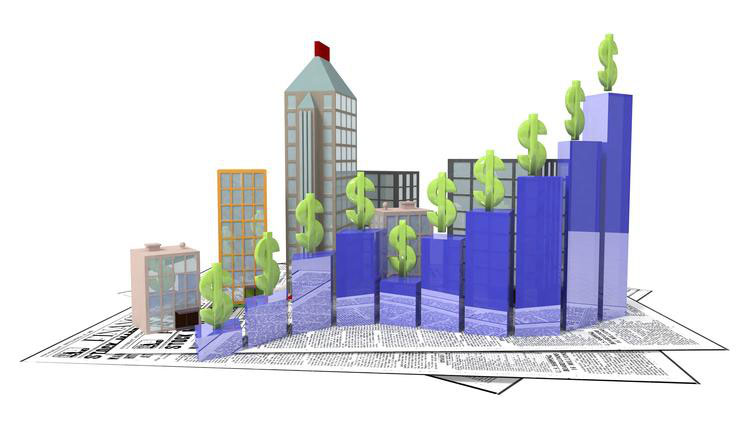 A new report released by Chicago's The Counselors of Real Estate identifies demographic shifts as the main issue facing the national real estate industry as large numbers of retiring baby boomers intersect with the wave of millennials as they come of age, start careers and begin pursuing housing options.
Hot rental market drives apartment deals
Growing demand for apartments means multifamily complexes are a hot commodity for investors in Knoxville where several have changed hands in multimillion dollar deals recently. A company linked to Atlanta-based QR Capital bought in June Quarry Trail apartments, which caters to students at the University of Tennessee, for $42 million.
Metro, U.S. housing market in reset mode
Housing on both the ownership and rental sides is in a reset mode. The most telling sign of a reset has been the plunge in the homeownership rate, which dropped in the Albuquerque metro area from a high of 70.5 percent in 2007 to 64.4 percent in 2014, according to the Census Bureau.
METROINTELLIGENCE ECONOMIC UPDATE
By Patrick S. Duffy
233,000 new jobs added in June as unemployment rate dips to multi-year low
Total nonfarm payroll employment increased by 223,000 in June, and the unemployment rate declined to 5.3 percent.
Initial unemployment claims rise by 10,000 in latest report
In the week ending June 27, initial claims were 281,000, an increase of 10,000 from the previous week's unrevised level of 271,000. The 4-week moving average was 274,750, an increase of 1,000 from the previous week's unrevised average of 273,750.
Consumer Confidence Index continued to rise in June on renewed optimism
The Conference Board Consumer Confidence Index®, which had improved moderately in May, increased further in June. Overall, consumers are in considerably better spirits and their renewed optimism could lead to a greater willingness to spend in the near-term.
Mortgage applications fall 4.7 percent in latest survey as rates increase
The Market Composite Index decreased 4.7 percent on a seasonally adjusted basis from one week earlier. The average interest rate for 30-year fixed-rate mortgages with conforming loan balances increased to 4.26 percent, its highest level since October 2014.

The MetroIntelligence Economic Update
is provided to BuilderBytes by
MetroIntelligence Real Estate & Economic Advisors
.
Economy Watch: Metro Area Employment Stronger (Mostly)
More detail about the U.S. employment picture: the Bureau of Labor Statistics also reported just before the Independence Day weekend that most metro areas nationwide had lower unemployment rates in May than a year earlier. That counts as good news for many real estate markets nationwide, since the industry tends to be intensely local.
Second-act suspense for the economy
Who is excited about the arrival of the beginning of 2015's second act, now that the first half is behind us? A list might include retailers, turkey and Christmas tree growers, economists, NFL players, financial professionals and journalists, and oh, perhaps calendar makers. We're all on the edges of our seats wondering how it will all turn out.
Is housing strong enough to weather rate hikes?
Monday Morning Cup of Coffee takes a look at news across HousingWire's weekend desk, with more coverage to come on bigger issues. The recent strength of housing activity suggests the market is in a good place, relatively speaking, to handle the inevitable – though certainly not imminent – gradual increase in interest rates.
Download the Builder and Developer 2015 Sourcebook
Builder and Developer 2015 Sourcebook
Builder and Developer magazine's annual Sourcebook edition is now available online: Featuring 10 of the nation's top builders, 1,000 active American homebuilders, Editor's Choice of the best homebuilding products along with thousands of products and service providers in the homebuilding industry.
http://www.bdmag.com
Fed Helped Swell Mortgage-Refinancing Waves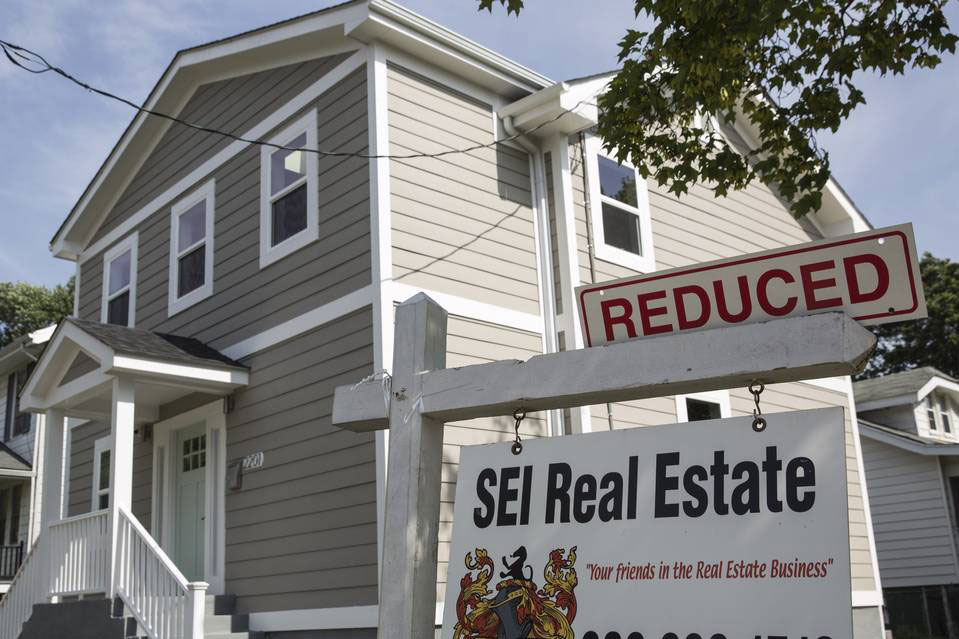 U.S. banks enjoyed a refinancing boomlet in 2015's first quarter. Investors shouldn't expect a repeat in the just-finished second quarter, thanks to rising long-term yields. Each step the Federal Reserve takes on the road to a more normal monetary policy stance leads banks closer to what may be less profitable times for mortgages.
Why interest-only mortgages are being offered again
There has been an increase in the number of interest-only mortgages as lenders start to ease restrictions on them again. Both Barclays and Leeds Building Society have altered their interest-only lending criteria, while other lenders are rumoured to be making plans to follow suit.
Decks Unlimited
Patented Deck2wall Spacers prevent rot at deck ledgers and other exterior connections. Never stack washers again! Deck2wall Spacers are easier to use, non-corrosive and provide a stronger connection that is less vulnerable to water intrusion. Tested at an IAS accredited lab. Report and tables available on website
www.deck2wallspacer.com

Energy-efficient affordable homes are coming to Wanaka
Energy-efficient affordable homes are coming to Wanaka, courtesy of award-winning construction company Rilean Construction. Rilean has been awarded the contract to build the cottages as part of its 'Evolution Series Homes' range of thermal and energy efficient homes.
Whipporwill Fest featuring 75 Earth-friendly, sustainable workshops
If you want a whole lot of really cool sustainable living skills along with your music, head the wagon southwest over to Kentucky for the 2015 Whippoorwill Festival - Skills for Earth Friendly Living, is set for July 9-12 near Berea, Kentucky.
LAND PLANNING/DEVELOPMENT
What Land Preservation Means for Developers
In San Diego, there is a sensitive balance of supplying future housing demand while preserving wildlife corridors and other areas of conservation, Ciara Trujillo and David Santistevan of Colliers International San Diego's land team tell GlobeSt.com. As we recently reported, the two represented seller Cielo Del Norte LLC in the sale of Cielo Del Norte, 242 acres located southeast of Elfin Forest Rd. and Harmony Grove Rd. here, for $13 million to Escondido Creek Conservancy.
DC Historic House Converted to Luxury Condos
Sales have begun at Beale House, the conversion of an historic, 1926 apartment house in Washington, D.C.'s Bloomingdale enclave. The pre sales of the 16 homes have been launched by Urban Pace, providing marketing, sales and advisor services to multifamily developers.
WCI announces new model homes in new Livingston Lakes community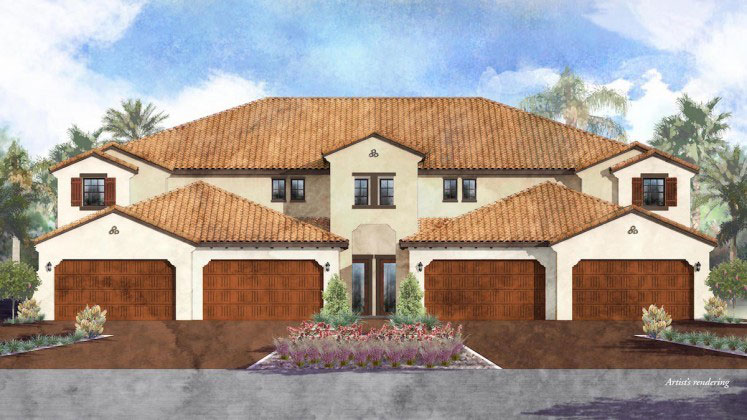 WCI has started construction of five model homes at Livingston Lakes, its newest community in Naples. Located on the east side of Livingston Road and south of Immokalee Road, the 46-acre neighborhood is five miles from the beach and recreational activities at Delnor-Wiggins Pass State Park. It is also in close proximity to shopping, dining and entertainment offerings at Mercato and the Waterside Shops. Homes in Livingston Lakes start from the $200,000s.
Affordable housing project starts
Ground was broken on Friday for a new housing project to be built for low- to moderate-income adults, seniors and families. The project, at 1745 Chapman Pl. on the Central Green site, will provide 86 rental apartments, including 32 two-bedroom units and eight three-bedroom units.
Less Parking = More Affordable Housing!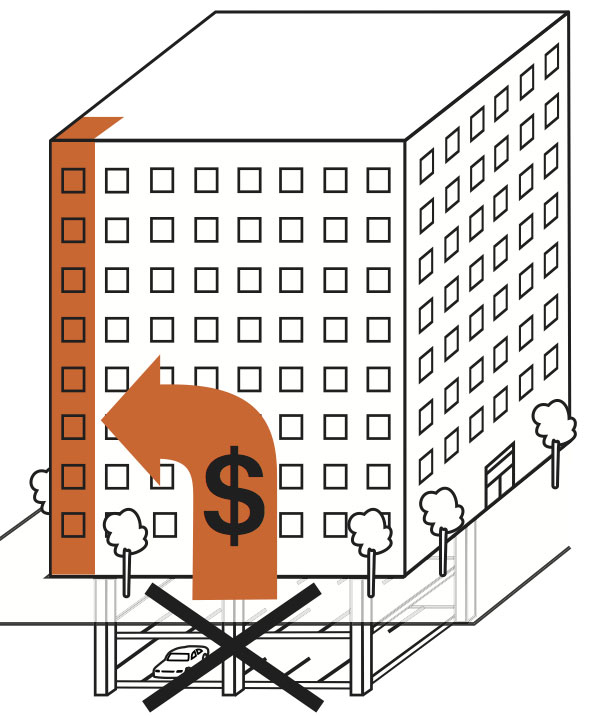 As part of Mayor de Blasio's 200,000-unit affordable housing plan, the Department of City Planning has proposed welcomed changes to zoning regulations to make it easier to build and preserve affordable housing. This includes eliminating parking requirements for affordable and senior housing in transit zones, most of which are within a half-mile of subways.
San Francisco affordable housing project wins state's largest grant
A 103-unit Tenderloin affordable housing project that has struggled to find financing for more than a decade won the state's largest affordable housing grant this week, which will help hasten development. Tenderloin Neighborhood Development Corp.'s Eddy and Taylor project received $10 million from California's cap-and-trade program.
The Outdoor GreatRoom Company
Boardwalk Fire Pit Table by the Outdoor GreatRoom Company
The marbleized white onyx super cast top coordinated with an easy to care composite deck brings that warm coastal look to your outdoor room. The Boardwalk brings versatility as both a table and fire pit. The gas Crystal Fire burner is made of stainless steel and UL listed for safety.
www.outdoorrooms.com
New Assisted Living Community Coming to Tabb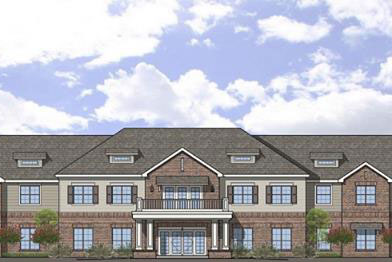 A 102-unit senior living community will be open for business in the summer of 2016. The Crossings on the Peninsula, an assisted living and memory care facility, is coming to the intersection of Victory Boulevard and Hampton Highway near Tabb Middle School.
Work begins on new East Colbert Senior Center
By early next year, the 30 to 35 people who patronize East Colbert Senior Center will have a new facility, courtesy of the Colbert County Commission. The commission agreed in early 2014 to seek grant money to partially fund the new center.
Brandywine Senior Living at Upper Providence holds grand opening
More than 600 guests turned out for the grand opening Wednesday of Brandywine Senior Living at Upper Providence. The 96-unit community is located at 1133 Black Rock Road, and represents a partnership with Main Line Health. "We're extremely excited to bring Brandywine Senior Living to Upper Providence," said Brenda J. Bacon, Brandywine Senior Living CEO and president in a press release.
Construction of senior care facilities, communities increasing
Construction of senior care facilities and communities is bustling in Lake and Geauga counties, with major projects taking place in Concord, Chardon and Willoughby Hills. Lake and Geauga counties are considered "underbedded" areas for nursing home and assisted living services.