MARKET DATA:
What Makes Us the Happiest About the Places We Live
ECONOMY:
Economy Watch: Unemployment Ticks Up in Nearly Half the States
FINANCE:
Should Mortgage Lending Standards Ease?
GREEN BUILDING:
Jamboree Housing Lowers Annual Property Operating Expenses by Raising the Bar on LEED Certifications
Warren: Housing's Effect on the Economy
Eastvalleytribune.com

Washington, D.C. — The American Dream of homeownership is alive and well, just as it was before the housing crisis hit. Despite the extreme fallout from the Great Recession, people still want a place to call their own.
METROINTELLIGENCE ECONOMIC UPDATE
By Patrick S. Duffy
Existing Home Sales dipped in August as Cash Buyers Retreat
After four consecutive months of gains, existing-home sales slipped in August as investors paying in cash retreated from the market. Sales increases in the Northeast and Midwest were outweighed by declines in the South and West.
Leading Economic Index rose 0.2 percent in August
The Conference Board Leading Economic Index® (LEI) for the U.S. increased 0.2 percent in August to 103.8, following a 1.1 percent increase in July, and a 0.7 percent increase in June. Despite concerns about investment picking up, the economy should continue expanding at a moderate pace for the remainder of the year.
Philadelphia Fed's September Business Outlook Survey Improves Again
Manufacturing Business Outlook Survey indicated continued growth in the region's manufacturing sector in September. Although the current activity index fell from its relatively high reading in August, the other broad indicators increased from their readings last month.

The MetroIntelligence Economic Update
is provided to BuilderBytes by
MetroIntelligence Real Estate & Economic Advisors
.



Solar City
At SolarCity, they believe in a better way to power homes and businesses at a lower cost while contributing to a cleaner planet. Thousands of homeowners are already enjoying the benefits of clean, affordable energy from SolarCity. They continuously monitor each solar power system to ensure everything's running smoothly, and cover maintenance, repairs and insurance at no added cost in the rare event problems arise.
www.solarcity.com
What Makes Us the Happiest About the Places We Live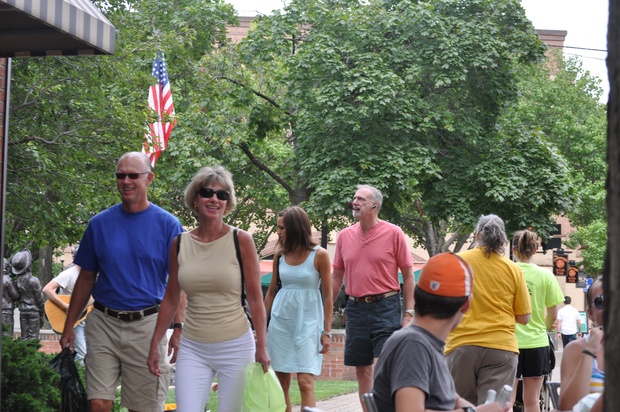 Citylab.com

Washington, D.C. -- Urbanites and suburbanites in the U.S. have a lot more in common than you might have guessed.
Moving On Up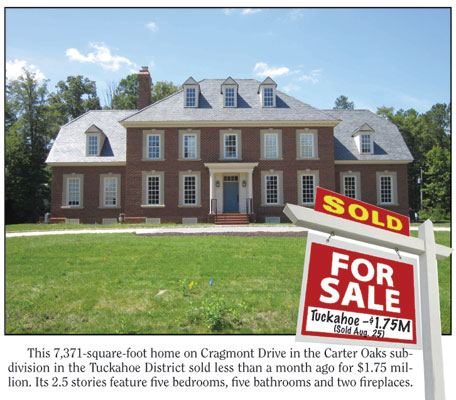 Henricocitizen.com

Henrico County, VA -- Henrico County has seen a surge in the high-end housing market, with about 100 homes priced at more than $750,000 being bought or built in the last year, specifically in the Three Chopt and Tuckahoe magisterial districts.
Builders take Advantage of Waterfront Homesites in Cinco Ranch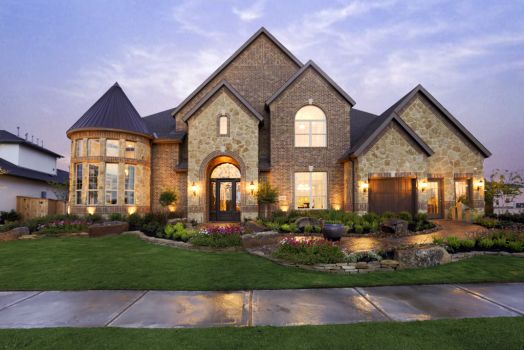 Chron.com

Katy, TX -- Offering new homes by Partners in Building and Toll Brothers, Ironwood Estates features 90-foot-wide estate homesites. Some homesites are larger, and a limited number back up to a scenic waterway and linear park that meander through the gate-guarded neighborhood.
KB Home Builds on Strong Foundation in Tucson
Marketwatch.com

Tucson, AZ --KB Home is seeing healthy growth in Tucson as it leverages its long history and productive local relationships, with a rise in grand openings that will lift the builder's projected community count in the area by the end of 2014 to its highest level in the last five years.
Economy Watch: Unemployment Ticks Up in Nearly Half the States
Multihousingnews.com

Washington, D.C. --The Bureau of Labor Statistics reported that 24 states and the District of Columbia suffered unemployment rate increases in August compared with July, while 15 states had decreases, and 11 experienced no change.
New Jobs, Downtown Housing Boom are Making over Buffalo
Buffalonews.com

Buffalo, NY -- The momentum in downtown Buffalo continues to build, with each day seeming to bring news of another developer repurposing an old building into a mix of apartments and retail space.
Should Mortgage Lending Standards Ease?
Online.wsj.com

Washington, D.C. – Easy lending standards have helped set post-recession records for new-car sales. New-home building is barely rising, due in part to much tighter standards among mortgage lenders.
LAND PLANNING/DEVELOPMENT
Minnesota developer buys Pine Street building for $1.58 million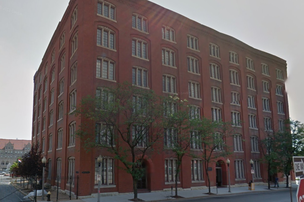 Bizjournals.com

St. Louis, MO -- Sherman Associates, Inc., a Minneapolis, Minnesota-based real estate developer, has acquired a 73,000-square-foot building in downtown St. Louis for $1.58 million and has plans to turn the building into affordable housing.
Sullivan Brothers Builders Plans New Development in the Heights
PR.com

Houston, TX—Sullivan Brothers Builders recently announced the acquisition of a tract of land within The Houston Heights to construct a new home community named Tulane Trails. The parcel of land will allow for the construction of up to 51 semi-custom, LEED certified homes.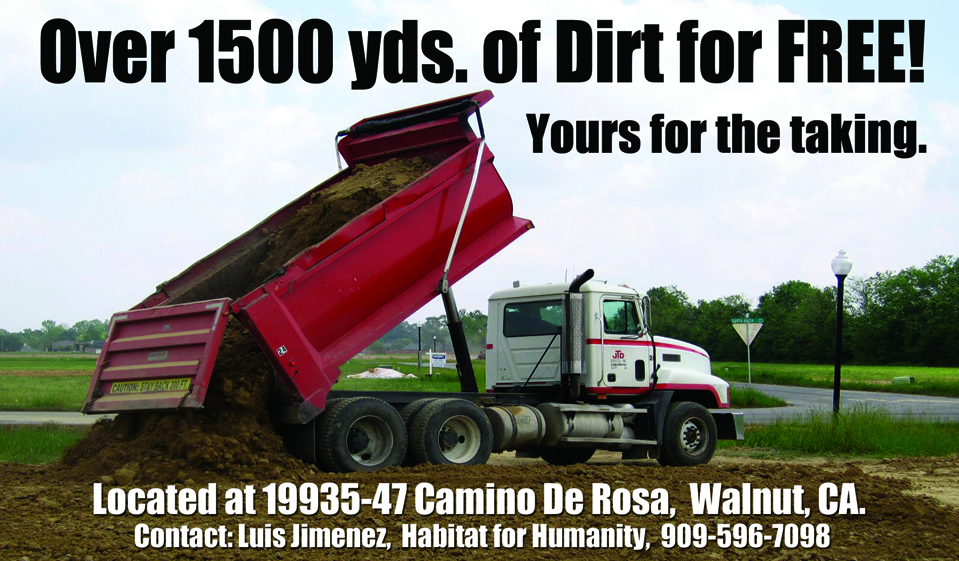 JCC Planners Consider Affordable Housing, Needs of Aging Population
Wydaily.com

Jamestown, VA -- Work continued on the update to James City County's comprehensive plan, with members of the planning commission focusing the discussion on housing for an increasingly old population and the need for more affordable housing.
Housing Authority: More Affordable Housing Needed
Statesman.com

Austin, TX – The housing authority is in the early stages of developing a five-year plan to help increase low-income and affordable housing for Round Rock and other areas in Williamson County it serves.
Delwest sees a Market in Affordable Apartments for Denver
Denverpost.com

Denver, CO -- Apartment construction is booming in Denver, with developers mostly focused on higher-end and higher-rent units. Property developer Delwest is trying to pull the market in the other direction — toward affordability.
MassHousing Loan Closings of $9.1 Million will Extend Affordability and Help Renovate Wareham Apartment Community
Bizjournals.com

Boston, MA -- Residents at the 100-unit Woods at Wareham will see affordability there extended along with substantial improvements to the property as a result of $9.1 million in MassHousing loans.

Jamboree Housing Lowers Annual Property Operating Expenses by Raising the Bar on LEED Certifications
MultifamilyBiz.com

Irvine, CA - Jamboree Housing Corporation reports that, based on an internal review of its 2013 operating expenses, the combination of energy efficient design and advanced construction techniques used in its newer developments does, in fact, reduce utility costs.
Wisconsin Passivhaus combines Three Movements: Green building, Tiny House and Sustainable Living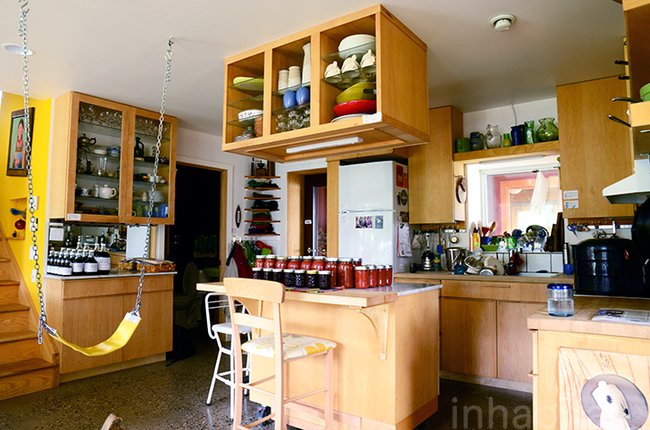 Treehugger.com

Washington, D.C. -- Passivhaus is all about energy, but there is a lot more going on here, including the use of healthy materials, sustainably harvested wood, rainwater collection, salvaged materials and clever storage, all for about $175 per square foot.
Green is on the Upswing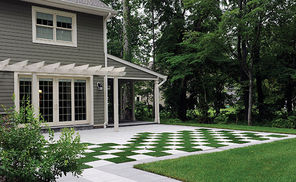 Seattletimes.com

Washington, D.C. -- Green accounted for 2 percent of the new-home market in 2005, according to a report by industry data provider McGraw Hill Construction. By last year it had ballooned to 23 percent.
Aging Population creates Demand for Senior Housing and Services
Digitaljournal.com

Quincy, MA – It's estimated this year that 5.7 million Americans will be 85-years old or older. As an older adult, the question of where to live depends in large measure on a person's physical, emotional and mental health.
The State of Senior Housing: Where High Demand Meets Short Supply
Seniorhousingnews.com

Washington, D.C. –While the economy hasn't fully recovered yet, the senior housing market appears to be in full swing, with positive trends likely to push investment in the category into the future.
Fireplace Xtrordinair's High Output Linear Gas Fireplace
High Output Linear Gas Fireplaces by Fireplace Xtrordinair
Fireplace Xtrordinair's High Output Linear Gas Fireplaces feature the most stunning and unique fire presentation available. Tall, dynamic flames and transitional, decorative fire art are backed by superior heat performance and high quality construction to represent the ultimate in linear gas fireplaces.
www.fireplacex.com