MARKET DATA:
Recovering housing market buoys The Home Depot earnings
ECONOMY:
Ohio and Kentucky building permits jump across region
LAND USE/PLANNING:
Mixed-Use La Verne Village underway
SENIOR HOUSING:
UCSF Laurel Heights campus may become senior housing
Home builder sentiment improves in May
MarketRealist.com

The National Association of Home Builders Sentiment Index measures the confidence of home builders. It gauges builders' perceptions of current and future sales of single family residences and asks them to characterize them as 'good,' 'fair,' or 'poor.' It also asks the builders to rate the traffic of prospective buyers as 'high to very high,' 'average,' and 'low to very low.' An index level of 50 is considered neutral. The index peaked at 71 during the height of the housing bubble in late 2005, and bottomed at 8 in early 2009. While the index has been steadily rising in the years since it bottomed, it has recently been slowing down. The internals of the report reveal that demand is not the problem. In fact, builders note an increased sense of urgency out of buyers and feel like they are unable to respond to increasing demand. Credit markets remain a problem construction loans are still hard to come by and mortgage lending is still restrictive, especially outside of the government-backed space. In addition, the supply chain and labor shortages are starting to cause problems.
METROINTELLIGENCE ECONOMIC UPDATE
By Patrick S. Duffy
April housing starts fall by 16.5 percent from March but 13.1 percent above April 2012
Privately-owned housing starts in April were at a seasonally adjusted annual rate of 853,000. This is 16.5 percent below the revised March estimate of 1,021,000, but is 13.1 percent above the April 2012 rate of 754,000. Single-family housing starts in April were at a rate of 610,000; this is 2.1 percent below the revised March figure of 623,000. The April rate for units in buildings with five units or more was 234,000.
April building permits rise by 14.3 percent from March and by 35.8 percent since April 2012
Privately-owned housing units authorized by building permits in April were at a seasonally adjusted annual rate of 1,017,000. This is 14.3 percent above the revised March rate of 890,000 and is 35.8 percent above the April 2012 estimate of 749,000. Single-family authorizations in April were at a rate of 617,000; this is 3.0 percent above the revised March figure of 599,000. Authorizations of units in buildings with five units or more were at a rate of 374,000 in April.
Leading Economic Index rose by 0.6 percent in April as modest expansion continues
The Conference Board Leading Economic Index (LEI) for the U.S. increased 0.6 percent in April to 95.0 (2004 = 100), following a 0.2 percent decline in March, and a 0.4 percent increase in February. The index is 3.5 percent higher (annualized) than six months ago, suggesting expansion. However, the biggest risk right now is the adverse impact of cuts in federal spending. The biggest positive factor is the potential for improvement in the recovering housing and labor markets. The biggest unknown is the resiliency in confidence, both consumer and business.
Consumer confidence climbs to highest level in almost six years
(Bloomberg) Americans' confidence in the economy climbed in May to the highest level in almost six years as rising real estate values and record stock prices boosted household wealth. The Thomson Reuters/University of Michigan preliminary index of consumer sentiment increased to 83.7, the highest since July 2007, from 76.4 in April. The gain in confidence shows Americans are overcoming the effects of higher taxes and a package of federal spending cuts, known as sequestration, that threatens to take a toll on jobs. Stocks rallied as the reports underscored forecasts for a pickup in the economic expansion later this year.
Initial unemployment claims rise by 32,000 in latest report, moving average up by just 1,250
In the week ending May 11, the advance figure for seasonally adjusted initial claims was 360,000, an increase of 32,000 from the previous week's revised figure of 328,000. The 4-week moving average was 339,250, an increase of 1,250 from the previous week's revised average of 338,000.

The MetroIntelligence Economic Update
is provided to BuilderBytes by
MetroIntelligence Real Estate & Economic Advisors
.
Hindman Ready Built Homes continues company traditions
LubbockOnline.com

Hindman Ready Built Homes, Inc. began its tradition of custom home building for Lubbock and the surrounding communities in 1967 a tradition that continues today with second and third generation builders, Mark and Mike Hindman. After building more than 600 custom homes, the Hindmans also established Hindman Construction Company, to assist homeowners and business owners in Lubbock and the surrounding communities with their concrete and construction needs. This part of the business focuses on concrete and stamped concrete services, remodels, constructing pergolas and foam core patio covers, and building outdoor kitchens.
Pulte's new community in Sarasota
Nastaq.com

PulteGroup Inc. ( PHM ) intends to build a new active adult community, Sandhill Preserve in the Palmer Ranch community. The community would be constructed under its DiVosta Homes brand. The company recently acquired 111 lots in Palmer Ranch. The purchase marks the first phase of a potential purchase of 350 lots spread across 125 acres from Palmer Ranch Holdings, LTD. The new community is located at the intersection of Central Sarasota Parkway and Honore Avenue and is expected to be open in early 2014. The new gated community will offer facilities like resort-style pool, clubhouse and a fitness center. Homebuyers will be offered various single-story plans with 2-4 bedrooms and 2-3 baths. The rising demand for new homes has led to a favorable situation in the housing market, where inventory levels are dropping and prices are moving up. The company views Sarasota as a promising market with rising demand for DiVosta Homes.
Recovering housing market buoys The Home Depot earnings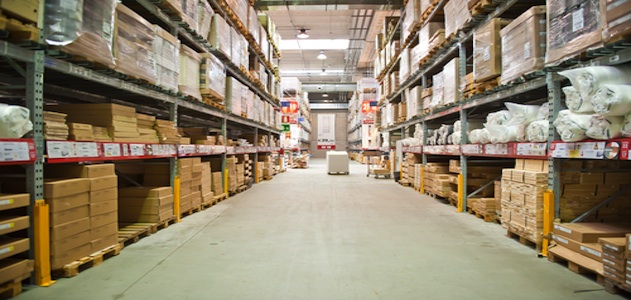 HousingWire.com

The nascent housing recovery pushed The Home Depot's first-quarter sales 7.4 percent higher as the company recorded net earnings of $1.226 billion, or 83 cents a share, up 18 percent from $1.035 billion, or 68 cents a share, a year earlier. The Atlanta-based home improvement retailer posted $19.1 billion in sales for 1Q 2013, lifted by seasonal changes and a recovering housing market. "In the first quarter, we saw less favorable weather compared to last year, but we continue to see benefits from a recovering housing market that drove a stronger-than-expected start to the year for our business," said Frank Blake, chairman & CEO of The Home Depot.
Crews search for survivors in Oklahoma after tornado
New York Times

Oklahoma officials said Tuesday afternoon that they hoped to finish their search for survivors of a massive tornado by nightfall, a little more than 24 hours after the Oklahoma City area was slammed by a storm packing 190-mile per hour winds and measuring nearly two miles across that killed dozens of people, injured hundreds of others and leveled buildings to their foundations. The brunt of the damage occurred in the suburb of Moore, where rescue workers struggled all day to make their way through streets cut off by debris and around downed power lines to those who were feared trapped under hills of rubble. The crews, using thermal-imaging equipment and dogs, sifted through scattered piles of red brick, steel beams, utility poles and upended cars where houses and shops once stood.
The 14 best housing markets for the next five years
BusinessInsider.com

National home prices are down 29.1 percent since their Q1 2006 peak. But over the next five years they are expected to rise 3.9 percent, according to the latest CoreLogic Case-Shiller report. We drew on the latest data to identify the best housing markets for the next five years. The top 15 cities are ranked by the projected annualized change in home prices between Q4 2012 and Q4 2017.
Ohio and Kentucky building permits jump across region
News.Cincinnati.com

Building permits have risen in Greater Cincinnati and Northern Kentucky this spring a sign of home-building activity to come. Single-family building permits in Southwest Ohio were up 34 percent in the first four months of 2013 vs. the same period in 2012, the Home Builders Association of Greater Cincinnati reported. They also increased 20 percent in Northern Kentucky, according to the Home Builders Association of Northern Kentucky. 'Momentum has definitely shifted, and housing has again resumed its place in the region as a vital source of economic growth and job creation,' said Dan Dressman, executive director of the Cincinnati HBA. 'Building 100 new homes creates more than 300 full-time jobs and
Housing will reaccelerate economic growth: Fannie Mae
Housing Wire

The year's solid economic start faded late in the first quarter, but the recent setback is a temporary one, analysts claim. The slow in activity is partly due to ongoing fiscal drags, including the budget sequester. However, a modest reacceleration is expected in the second half of this year, as the housing market continues to gain traction, according to Fannie Mae's economic outlook. Housing is expected to act as a tailwind for the economy throughout the year and into 2014, even though there may be a few hiccups in overall economic activity. "Our May forecast predicts that the second half of 2013 will be a little stronger than the first half, despite the slowdown during the past couple of months," Doug Duncan, chief economist for Fannie Mae.
Distressed homes lure cash investors
Miami Herald

House hunters looking to buy a foreclosure in South Florida often discover they are getting outflanked by the pros: investors wielding cash. 'If you don't have cash, or you're looking for financing, you can't play in the distressed arena,'' said Doug DeWitt, owner and broker at Concierge Real Estate Services in Miami Beach, who markets bank-owned properties for some major lenders. When a bank-owned house in the Hammocks in West Kendall went on the market in late April, the 3-bedroom, 2-bath villa drew 29 purchase offers and 60 showings over a 10-day listing period mandated by the bank. The asking price was $159,900.
Home run
LawnandLandscape.com

Acting as a single-source for landscape design has led McHale Landscape Design deep into specialty services over the years. The firm has masonry and carpentry divisions with trained craftspeople who execute high-end jobs for clientele. And recently, the firm has taken this building knack to another level, serving as a custom homebuilder for existing clients who desire the service. The construction division evolved into doing pool houses, small home additions and large-scale custom homes (one in the works now is 8,000 square feet). The firm has five homes under its belt so far.
Mixed-Use La Verne Village underway
GlobeSt.com

Construction has begun on a 172-unit mixed-use community on the site of a former automobile dealership here. La Verne Village will sit on 7.69 acres and is planned for more than 15,000 square feet of integrated residential and retail shopping and dining. KTGY Group Inc., Architecture + Planning is designing the project, which is being developed by Hutton Cos. The anticipated $43 million three-story development is located at 2855 Foothill Blvd. The La Verne Village project will feature apartment homes integrated within the village center court. They will feature contemporary Craftsman architecture, tuck-under garages, and appliance packages including a washer/dryer in each residence.
Mayor Dean announces affordable housing program
Nashville Business Journal

Mayor Karl Dean announced a trust fund for affordable housing at his State of Metro address today, a program that is forecast to generate 100 new affordable housing units. The Barnes Fund for Affordable Homes, named for fund advocate Rev. Bill Barnes, will be supported by $3 million in existing grants and will receive ongoing investments. The program will also focus on rehabilitating existing homes and maintaining affordability and is expected to improve affordability of 200 existing units each year, Dean said.
Plans for La Colonia affordable-housing project unveiled
Ventura County Star

Plans to build a 64-unit affordable-housing project in a La Colonia neighborhood were introduced Monday at a community workshop held by the city of Oxnard. The project will consist of four 16-unit, two-story apartment buildings on 3.56 acres of vacant land west of Camino Del Sol Park, architect Mark DiCecco told people at the meeting. Dubbed Terraza de Las Cortes, the project will be completed by the end of 2014. Terraza de Las Cortes will allow for renovation of The Courts, a run-down public housing complex of 260 units in La Colonia. Tenants of The Courts will be able to move into the new apartments as construction progresses. DiCecco said the proposed public housing complex will feature small community gardens, bicycle lockers, picnic areas and a 1,080-square-foot community center.
Senate passes measure to encourage environmentally friendly home building
LongIslandExchange.com

The New York State Senate today passed legislation to encourage the building of more 'green' homes by creating a property tax exemption. The bill (S1710), sponsored by Senator Mark Grisanti (R-I, North Buffalo), would help increase demand for environmentally friendly housing by allowing local municipalities to offer a real property tax exemption of 35 percent for a maximum of 20 years. 'Green homes are gaining in popularity and can make a home more desirable in a slow market,' said Senator Grisanti, Chairman of the Environmental Conservation Committee. 'Homeowners want a home that will reduce their energy costs, be healthier for their family and be kinder to the environment. With this legislation I am eager to help builders decide that the investment in green building will be beneficial. Green builders are not only making homes that exceed building codes and are cost effective to own but also minimize environmental impact. New York State wants to provide incentives for all new construction to head down this road, I urge my colleagues to act in the Assembly.'
Washington state home builders lead the nation in energy code compliance
BuildingOnline.com

The Washington State Department of Commerce and Northwest Energy Efficiency Alliance (NEEA), representing an alliance of Northwest utilities and energy efficiency organizations, announced a study of residential energy code compliance that shows Washington state is highest in the nation. In 2009, Washington state adopted one of the most rigorous residential building energy codes in the country. To determine whether Washington home builders met this challenge, NEEA commissioned a compliance study, which included 69 homes in 17 counties. Using two different methodologies, the study found compliance rates were 97 percent and 96 percent, respectively. Additionally, energy modeling of each home in the study showed that many homes go beyond the minimum code requirements. "I commend our state's home builders. They really stepped up to the call for improved energy efficiency with incredible success," said Governor Jay Inslee. "This achievement shows that we are in the right state with the right people to show the world how jobs and economic growth can flourish alongside a firm commitment to green building and clean, renewable energy."
UCSF Laurel Heights campus may become senior housing
San Francisco Business Times

The Laurel Heights UCSF campus at 3333 California St. could be redeveloped as upscale senior housing under plans being submitted by several groups vying to take over the property. On May 17th five teams submitted proposals to take on the 10.3-acre property which consists of 447,000 square feet of building space a 350,000-square-foot main building, a 13,000-square-foot annex, and 543 parking spaces split between surface lots and an underground garage. The groups in contention include: Wilson Meany, MacFarlane Partners, Strada Investment Group, Tishman Speyer, TMG Partners, and SKS Investments (with Prado Group).
Senior Housing renovation inn Sullivan complete
MySullivanNews.com

Residents of the 40 apartments of Sullivan Homes, Inc., a senior citizen housing complex in Sullivan, are now enjoying updated more energy efficient apartments with the completion of a grant-funded renovation project that began last summer. Improvements to the property include new roofing, showers, toilets, windows, doors, water heaters, baseboard heaters and exterior lighting as well as replacement of the bathroom ceilings and electrical improvements. 'We are just tickled to death that these improvements are complete,' Sullivan Homes, Inc. Board President Judy McPhearson said. 'It's a great thing for our residents, and it has made a 100 percent difference in the living situation for them.' The $361,079 project was funded through a Missouri Department of Economic Development Community Development Block Grant (CDBG). Meramec Regional Planning Commission (MRPC) assisted with the grant application and served as grant administrator while the Crawford County Commission served as lead grant sponsor.