MARKET DATA:
The Human Factor in Housing Market Data
ECONOMY:
Economy Watch: Mortgages in Foreclosure Drop Steeply Since '13
FINANCE:
Modest Housing Recovery Will Continue –Fannie
GREEN BUILDING:
Decorated Model Home Now Open in Ryland Homes' Seneca Community
Best And Worst Cities For Jobs 2014
Forbes.com

Washington, D.C. -- Each of the 200 largest metros is expected to add jobs over the next three years, but the 10 below in red are projected to have the slowest growth with Albuquerque expected to fare the worst with just 0.2% annual growth.
METROINTELLIGENCE ECONOMIC UPDATE
By Patrick S. Duffy
New Single-Family Home Sales declined in June
Sales of new single-family houses in June 2014 were at a seasonally adjusted annual rate of 406,000. This is 8.1 percent below the revised May rate of 442,000 and is 11.5 percent below the June 2013 estimate of 459,000.
Mortgage Loan Applications rise 2.4 Percent in Latest Survey as Rates Remain Unchanged
The Market Composite Index increased 2.4 percent on a seasonally adjusted basis from one week earlier. The average contract interest rate for 30-year fixed-rate mortgages remained unchanged at 4.33 percent.

The MetroIntelligence Economic Update
is provided to BuilderBytes by
MetroIntelligence Real Estate & Economic Advisors
.
King Architectural Metals



King Architectural Metals
From their beginnings as a small metal works company in Dallas, Texas, three generations ago, King Architectural Metals has evolved into a leading national ornamental and architectural metal supply house, serving thousands of customers worldwide. They have done this by adhering to one primary principle: "Every order, large or small, is received with gratitude, pulled, quality-control checked, and shipped with equal care and attention."
http://www.kingmetals.com/
The Human Factor in Housing Market Data
Forbes.com

Washington, D.C. -- Every month, price indices, existing home sales, housing starts and sentiment surveys take center stage in the evaluation of housing market conditions.
Higher Selling Prices Boost PulteGroup Sales, Profit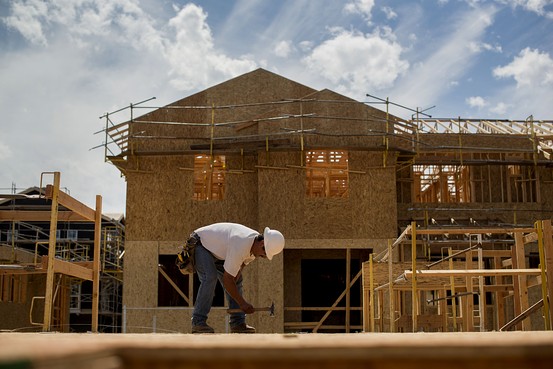 Online.wsj.com

San Jose, CA —PulteGroup Inc.said its second-quarter earnings improved as the home builder reported slightly higher revenue boosted by higher average selling prices.
Home Improvements that make a Home More Valuable
Heraldextra.com

Provo, UT-- If home owners are looking to make some home improvements without breaking the bank, they should spend smartly and invest time and money now into the projects that will pay back later.
Economy Watch: Mortgages in Foreclosure Drop Steeply Since '13
Multihousingnews.com

Washington, D.C. -- Black Night reported on that the number of delinquent U.S. residential loans increased slightly in June compared with May, but is down 15 percent year- over-year.
Weekly Unemployment Claims Plunge to Post-Recession low of 284,000
Latimes.com

Washington, D.C. -- It was just the second time since the Great Recession that new weekly claims fell below 300,000 and bested the recovery's previous low of 298,000 in early May.
Modest Housing Recovery Will Continue –Fannie
Mortgagenewsdaily.com

Washington, D.C. -- The theme for the economy and the housing market's in 2014 has been set for months; the economy will continue to slowly strengthen; the modest recovery in housing will be sustained.
LAND PLANNING/DEVELOPMENT
City's Historic Board approves Paseo Home Development
Santafenewmexican.com

Santa Fe, NM -- A small, residential development downtown that pushes the limits of what is known as "Recent Santa Fe Style" is planned for a lot on the north side of Paseo de Peralta east of Washington Avenue.
More Residential Development will center around Lake Elmo's Old Village
Stillwatergazette.com

Stillwater, MN -- The Village Preserve and Easton Village developments are expected to bring a total of 214 single-family homes to the current farmland surrounding the Old Village.
Elk Grove approves plan for new, 651-home subdivision
Kcra.com

Elk Grove, CA --The city of Elk Grove is approving a plan for a new subdivision with 651 homes. The Silverado Village Project will take up 230 acres of land at the intersection of Bond and Waterman roads.
FLATS Chicago Developer, City Partnering On Affordable Housing
Progressillinois.com

Chicago, IL —The new agreement between FLATS Chicago and the city of Chicago calls for the property developer to provide 58 total affordable housing units in four of its properties in the Uptown and Edgewater neighborhoods until 2023.
The Housing Market Is Improving, but There Still Aren't Enough Affordable Homes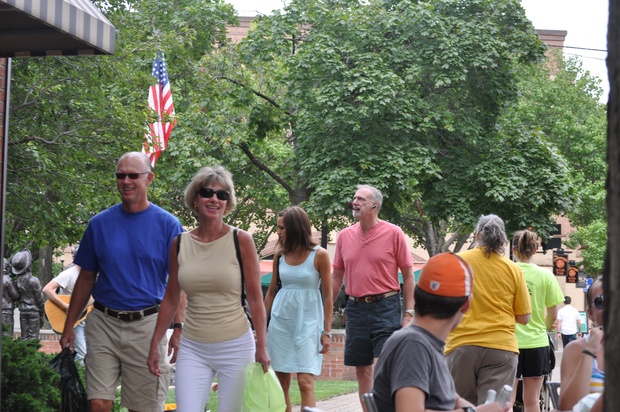 Citylab.com

Washington, D.C. – According to the latest update to Zillow's U.S. Home Value Index, the average nationwide home value as of June 2014 is $174,200. That's a peak that hasn't been seen since March 2005.
Beacon Village Offers Affordable, Permanent Housing for Families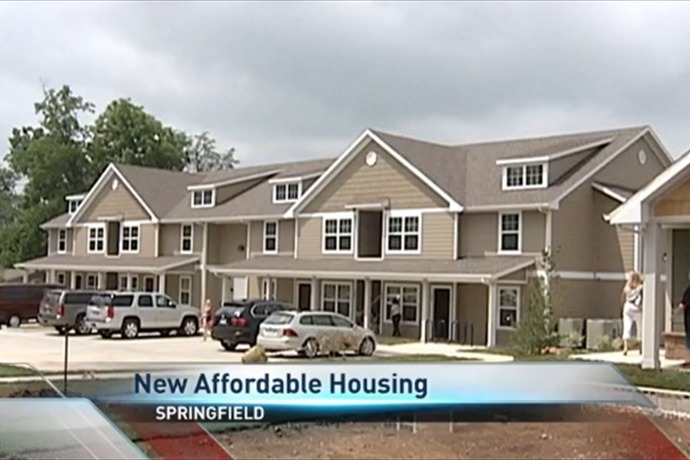 Ozarksfirst.com

Springfield, MO -- The Kitchen celebrated the opening of Beacon Village-- a 44-unit housing development that offers affordable permanent housing to individuals. It's part of an affordable housing initiative to help those of our community who need support the most.
Decorated Model Home Now Open in Ryland Homes' Seneca Community

Marketwatch.com

Atlanta, GA - The Hollister has earned a 72 on the Home Energy Rating System (HERS) Index, providing homeowners additional value while preserving the Earth's resources. The homes at Seneca will include Ryland's HouseWorks® energy efficient features.
Log Home Builders Specializing in Beetle-Killed Pine & Energy Efficiency
Greenbuildingelements.com

Evergreen, CO -- Anne-Marie Anderson, co-owner of Jeremiah Johnson Log Homes and Anderson Custom Homes, reports that the Evergreen, Colorado home measured over 3,000 square feet and used 43 tons of beetle kill in the home.
Wilson-Based Wheelhaus Builds Luxurious Tiny Homes
Localnews8.com

Wilson, WY -- While the tiny house movement picks up steam, Wilson-based Wheelhaus is rapidly building luxurious rolling cabins.
More and More Senior Citizens are Living with Roommates
Dailydigestnews.com

Washington, D.C. -- Several agencies have stepped in to provide a service to the growing elderly population that solves, not only their housing problems, but other age related concerns as well.
Henry Bros. Co. begins Construction of Senior Suites of Bellwood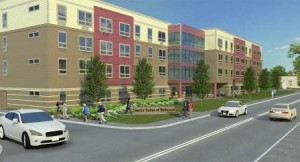 Rejournals.com

Chicago, IL --Henry Bros. Co. has begun construction of a new affordable senior housing facility, Senior Suites of Bellwood, for Senior Lifestyle Corp., one of the country's leading senior housing providers.



PetersenDean
PetersenDean is celebrating 30 years of roofing and solar excellence by launching Solar4America. Solar4America is a campaign to provide homeowners an affordable path to solar ownership, using American products installed by American workers. PetersenDean has installed top-quality roofing and solar products for residential and commercial customers since 1984.
www.petersendean.com