HOME BUILDING INDUSTRY TOP NEWS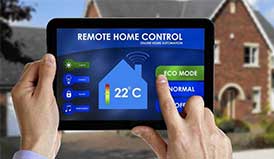 Buyers are willing to pay extra for 'smart homes'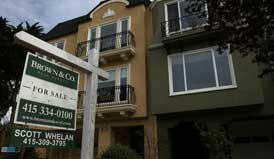 New home sales up, existing home sales down
FLIR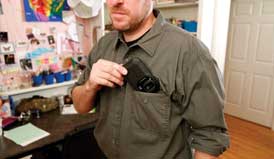 The FLIR C2 is a full-featured, pocket-sized thermal camera. The C2 is a must-have for contractors, electricians and HVAC professionals. It can help locate problems before they're problems.
http://www.flir.com/instruments/c2/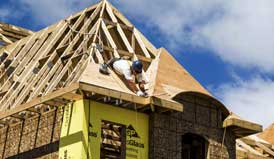 There's a simple reason the percentage of people owning a home is at a historic low
Rockford Realtors say real estate market is hot
U.S. home values steadily rising
METROINTELLIGENCE ECONOMIC UPDATE
By Patrick S. Duffy
New home sales jumped to nine-year high in July
Existing home sales dipped in July due to low inventory levels in many regions
FHFA House Price Index rose 5.6 percent between first quarters of 2015 and 2016
Mortgage loan applications dip 2.1 percent in latest survey as rates rise slightly
Initial unemployment claims fall 1,000 in latest report

The MetroIntelligence Economic Update
is provided to BuilderBytes by
MetroIntelligence Real Estate & Economic Advisors
.
US weekly jobless claims total 261,000 vs 265,000 estimate
Debt Is a Threat to the Long-Term Health of the U.S. Economy
Owens Corning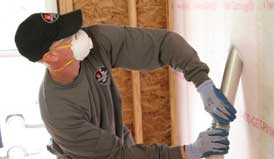 Across the country, Owens Corning is helping builders "Turn Building Science into Building Genius" by enabling them to re-think conventional build practices. For example, Owens Corning ProPink Complete Blown-in Wall System brings thermal and moisture protection to homes for added comfort, performance and energy savings.
www.owenscorning.com
Average US 30-Year Mortgage Rate Unchanged at 3.43 Percent
Here are the easiest cities to get a mortgage
Three Minnesota sites plan future net zero neighborhoods
Energy Advisor: More builders focus on green to save energy
California Energy Efficiency Permits on the Rise
Details in Designing a Net-Zero Energy Community
Provide Green Window Opportunities for Homeowners

HOME DESIGN & DEVELOPMENTAL TRENDS
Indoor Air Quality and Interior Design Woes Have One Solution
A retro design style is slowly becoming timeless
How to Capitalize On Underutilized Landscape Space
From Chaos to Calm: Emerging Design Trends in an Unstable World
6 Deck Design Trends to Follow
LG Builder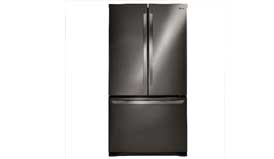 This 21 cu. Ft. French door refrigerator was awarded a '2015 Most Efficient' award from Energy Star in the 'Large Refrigerator' category. With a seamless, counter-depth design and LG's Smart Cooling System, this refrigerator will look fantastic while maintaining superior conditions and first-rate energy efficiency.
lgbuilder.com
LAND PLANNING & DEVELOPMENT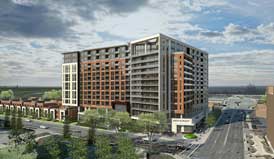 Planning commission torn on Alatus development
Beacon Communities moving forward with 130-unit housing project in North Amherst's Mill District
Millennial Developers Make Their Mark in Smaller Markets
A 25 Year History of The Land and Lot Market
Breathtaking Views Inspire A Community
LOW-INCOME & AFFORDABLE HOUSING
Affordable housing authority established
Organizations back land trust for affordable housing
Deer Lane affordable housing project moves forward
First American Title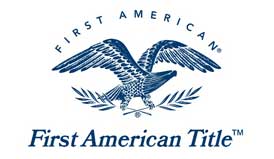 First American provides the technology, expertise and comprehensive selection of title and settlement services to meet your needs. Drawing on more than a century of experience and innovation, First American is your single source for accurate, efficient and cost-effective title and settlement solutions.
http://www.firstam.com/
| | |
| --- | --- |
| 50+ HOUSING & SENIOR COMMUNITIES | |
Expansion planned at Trussville senior living community
Pacific School of Religion to build 265-unit senior center
The Subtleties of the Active Adult Market
| | |
| --- | --- |
| LUXURY HOUSING MARKET | |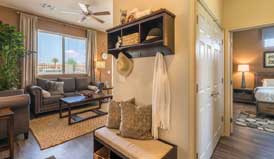 Luxury rental homes coming to McKinney
Houston developer plans new luxury condo tower in River Oaks area
| | |
| --- | --- |
| REMODELING & RESIDENTIAL CONTRACTING | |
How Much It Really Costs to Paint Your House
The Design Duo Behind Studio DB Restores a Brooklyn Heights Townhouse
What to look for when buying a garage door for your home