Calling all Framers, Electricians, Dry wallers, Plumbers, Painters, Staircase builders,
Window installers, Door hangers, Tilers and Roofers.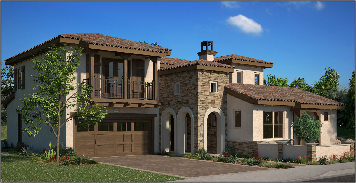 The ABC Green Home 2.0 project currently under construction by Habitat For Humanity and developed by Green Home Builder Magazine, is seeking volunteers for our build in Walnut, California. The KTGY designed ZNE project will become home to a combat disabled U.S. Veteran family. The home is designed to showcase best practices in high performance American home design and construction, it will be on display to the public and the trades before becoming a very special family home. All of the building materials have been donated by the magazine's advertisers, our generous Product Partners. The architecture, MEP Engineering, civil and soils engineering, landscape and interior design has been provided by our hard working volunteer Design Team Partners.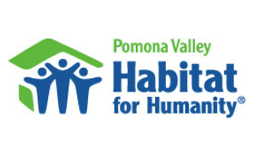 The project is under construction but we need volunteers to help with the build. If you or your firm can spare some time to help out, Habitat would be most grateful. We will be pleased to share your enthusiasm within the pages of the magazine, the magazine's web site www.greenhomebuildermag.com and on the www.abcgreenhome.com. Firms who help out will also be provided on site signage opportunities. We are filming a web series documentary during construction so be prepared to be on camera while on the site. If you are interested in volunteering your time and skills on this special LEED Platinum, ZNE Veteran build, please send a note to Publisher Nick Slevin at nslevin@penpubinc.com or call 949.378.9997 Many thanks!



Local Economic and Housing Stats at Your Fingertips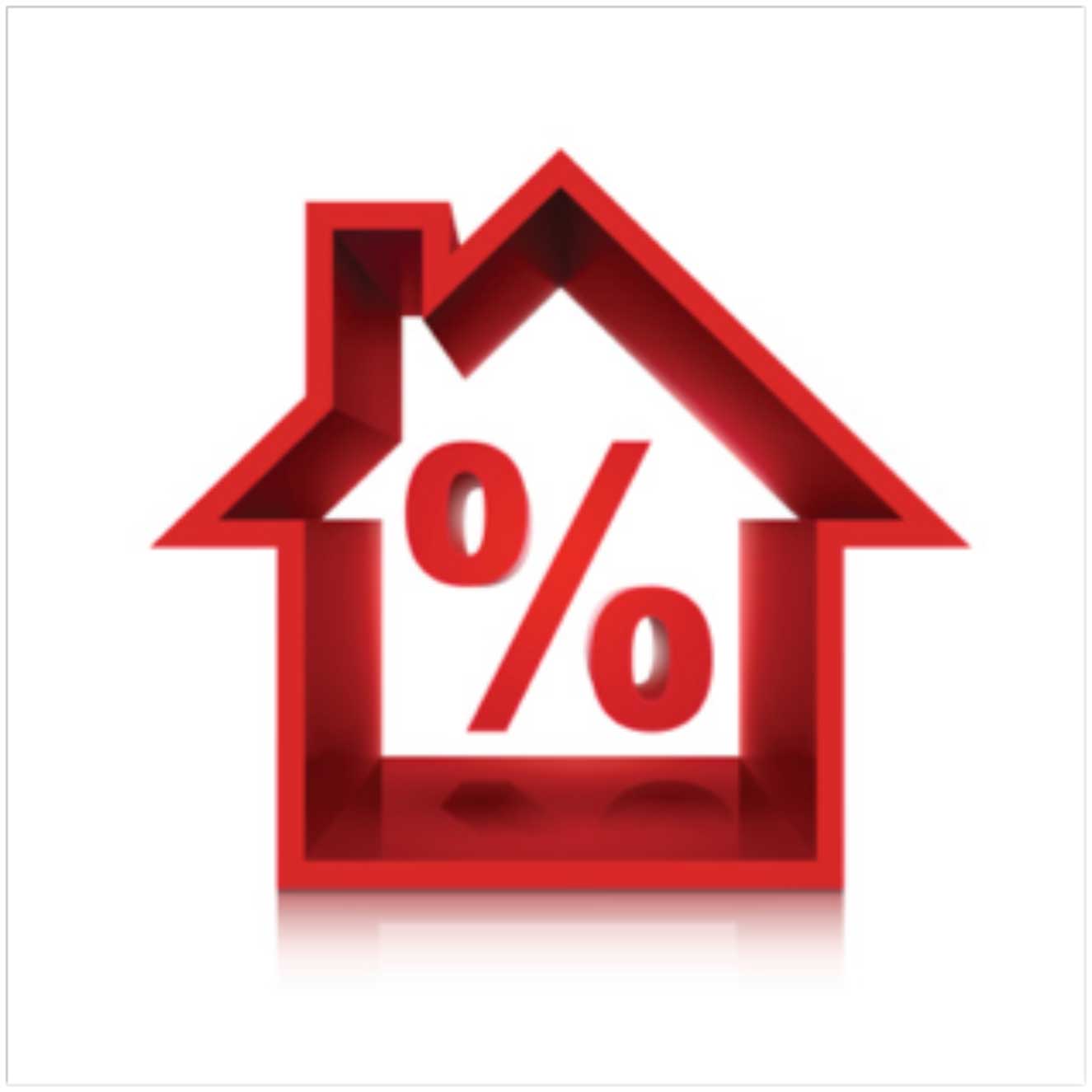 By: NAHBNow
NAHB recently updated the online tool that provides economic and housing statistics for all the HBAs across the federation. The tool now aggregates county-level data from the latest American Community Survey (ACS) and reflects HBA jurisdictions as of the January 2015 NAHB Board of Directors meeting. The changes were rolled out at the International Builders' Show, where EOs said the tool was helpful when responding to requests from local media and quickly providing members with local market statistics and easily comparing them with other associations, state and national figures. The statistics provided are NAHB tabulations based on an aggregation of county-level data from the 2013 ACS and 2013 Building Permits Survey, both conducted by the Census Bureau and the latest available data.
Houston real estate market kicks off 2015 with gusto
By: Houston News
HOUSTON The Houston real estate market began 2015 much as it ended 2014 with home sales and prices on the rise and housing inventory at historically low levels. The majority of January sales took place among homes priced between $250,000 and $500,000, with the pace of sales slowing significantly among homes priced higher than $500,000. Single-family home sales totaled 4,032 units, an increase of 2.6 percent compared with January 2014, according to the latest monthly report prepared by the Houston Association of Realtors. Months of inventory, the estimated time it would take to deplete the current active housing inventory based on the previous 12 months of sales, held steady at 2.6 months. That is markedly lower than the current national supply of 4.4 months of inventory.
Housing Market Gets Stronger in 2015
By: Kiplinger
The reemergence of first-time home buyers, who have largely been sidelined since the recession, will help to fuel the housing recovery. The number of first-timers will edge up as a share of all purchasers of existing homes in 2015, from about 28% now to perhaps 30% or a bit above. In good housing years of the past, the share was 35%. Following a slow start because of cold winter weather in many parts of the country, sales of existing homes will climb 7% to 5.25 million, from 4.9 million in 2014. Sales of new homes will also perk up, growing 19% to 523,000, from 439,000 last year.
METROINTELLIGENCE ECONOMIC UPDATE
By Patrick S. Duffy
Private sector jobs up by 212,000 from January to February
Private-sector employment increased by 212,000 from January to February, on a seasonally adjusted basis.
Manufacturing sector index fell slightly in February due partly to West Coast port strike
The February PMI registered 52.9 percent, a decrease of 0.6 percentage point from January's reading of 53.5 percent; there was a growing level of concern over the West Coast dock slowdown, negatively impacting exports and imports and requiring workarounds and added costs.
Service sector economy index rose slightly in January
The NMI registered 56.9 percent in February, 0.2 percentage point higher than the January reading of 56.7 percent. Overall, supply managers feel mostly positive about the direction of the economy.
Personal income rose in January as consumer spending dipped
Personal income in January increased $50.8 billion, or 0.3 percent, personal spending decreased $18.9 billion, or 0.2 percent.

The MetroIntelligence Economic Update
is provided to BuilderBytes by
MetroIntelligence Real Estate & Economic Advisors
.
The Outdoor GreatRoom Company
The Outdoor GreatRoom Company
The Pine Ridge fire pit table comes with a unique barnwood top made of durable Supercast concrete and a stainless steel UL listed gas burner. The outdoor rated arched stucco base is accented with real cedar wood stained corners and rivet detailing.
www.outdoorrooms.com
HUD to Distribute $150M to State Housing Agencies for Low-Income Rental Assistance
By: MultiHousingNews
Washington, D.C. HUD has awarded $150 million in rental assistance to 25 state housing agencies, with the goal of preventing individuals with disabilities from being institutionalized or possibly falling into homelessness. In turn, the state agencies will provide permanent affordable rental housing and needed supportive services to nearly 4,600 households who are extremely low-income persons with disabilities, many of whom hoping to transition out of institutional settings. HUD's support of state housing agencies is made possible through the Section 811 Project Rental Assistance (PRA) program, which applies to disabled people who earn less than 30 percent of their area's median income. PRA can provide interest-free capital advances and operating subsidies to nonprofit developers of affordable housing for persons with disabilities, though it hasn't done so in recent years.
Brookdale Senior Living COO Sells $201,931.35 in Stock (BKD)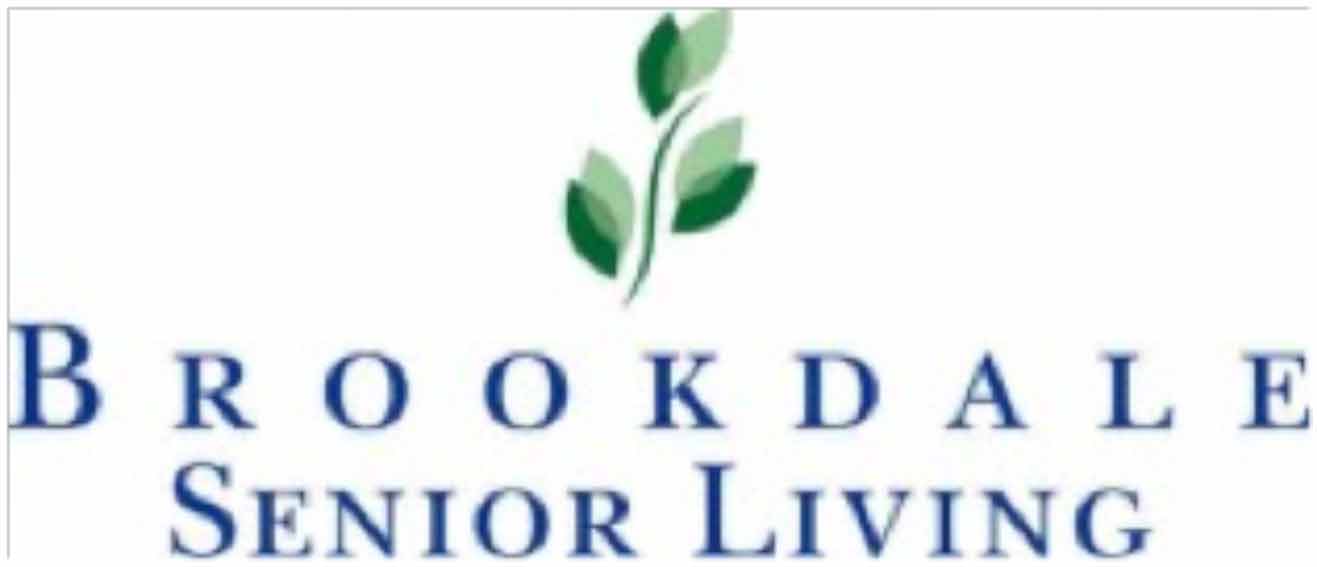 By: Dakota Financial News
Brookdale Senior Living (NYSE:BKD) COO Gregory B. Richard sold 5,307 shares of the stock in a transaction dated Monday, March 2nd. The stock was sold at an average price of $38.05, for a total value of $201,931.35. Following the transaction, the chief operating officer now directly owns 248,639 shares of the company's stock, valued at approximately $9,460,713.95. Brookdale Senior Living Inc (NYSE:BKD) is an owner and operator of senior living communities throughout the United States. As of December 31, 2011, the Company operated in four business segments: retirement centers, assisted living, continuing care retirement communities (CCRCs) and management services.
Promote Your Brands in the GreenHomeBuilder 2015 Sourcebook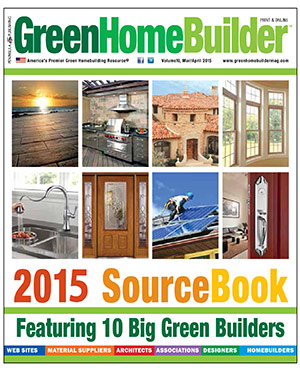 GreenHomeBuilder 2015 Sourcebook
Coming this Spring, the 2015 Annual SourceBook Edition of GreenHomeBuilder magazine. Featuring 10 BIG builders, 500 active American home builders, the Editors Choice Green Products and thousands of manufacturers and service providers, each supporting green home building. Update your own company listings now and don't be overlooked in the only Buyer's Guide serving America's Green Home Building Industry. 
In print and online for the entire year.
http://www.greenhomebuildermag.com/buyers-guide-listing-forms?q=node/54
Finance committee defers sales tax increase bill
By: News 4 Jax
JACKSONVILLE, Fla. -The Jacksonville City Council finance committee deferred the bill that would fund pension reform with a half-cent sales tax increase on Tuesday. The full council meets next Tuesday and could still take up the bill then, but it would have to be pulled out of committee by Council President Clay Yarborough or by two-thirds vote of the council. The rules committee, tasked with recommending a way to close a $1.7 billion gap in the city's Police and Fire Pension Fund, voted for a half-penny sales tax increase. That would bump sales tax in Jacksonville from 7 cents to 7.5 cents.
Equity Firms Are Lending to Landlords, Signaling a Shift
By: New York Times
In the aftermath of the financial crisis, large private equity firms spent tens of billions of dollars buying foreclosed homes across the United States to operate them as rental properties. Now some of those same firms are providing loans to smaller investors seeking to do much the same. Three big private equity firms the Blackstone Group, Colony Capital and Cerberus Capital Management are betting that so-called landlord loans to small and midsize investors will become the next big opportunity to profit from the rebound in the United States housing market. The private equity firms are providing financing indirectly to hundreds of real estate funds buying single-family homes, something that until recently was not widely available.
Visio Financial raises millions to fund home investors
By: Austin Business Journal
Visio Financial Services Inc. reported raising a $6.7 million Series B round of funding. The Austin-based company plans to use the capital to expand its lending to residential real estate investors, according to a company news release. Visio Financial, founded in 2011, is the sister company of Econohomes LLC. In early 2013, Econohomes launched Visio as a specialty finance company designed to provide financing for sub-$100,000, distressed, single-family investment property, officials said.

Green Building Associations Working to Align Standards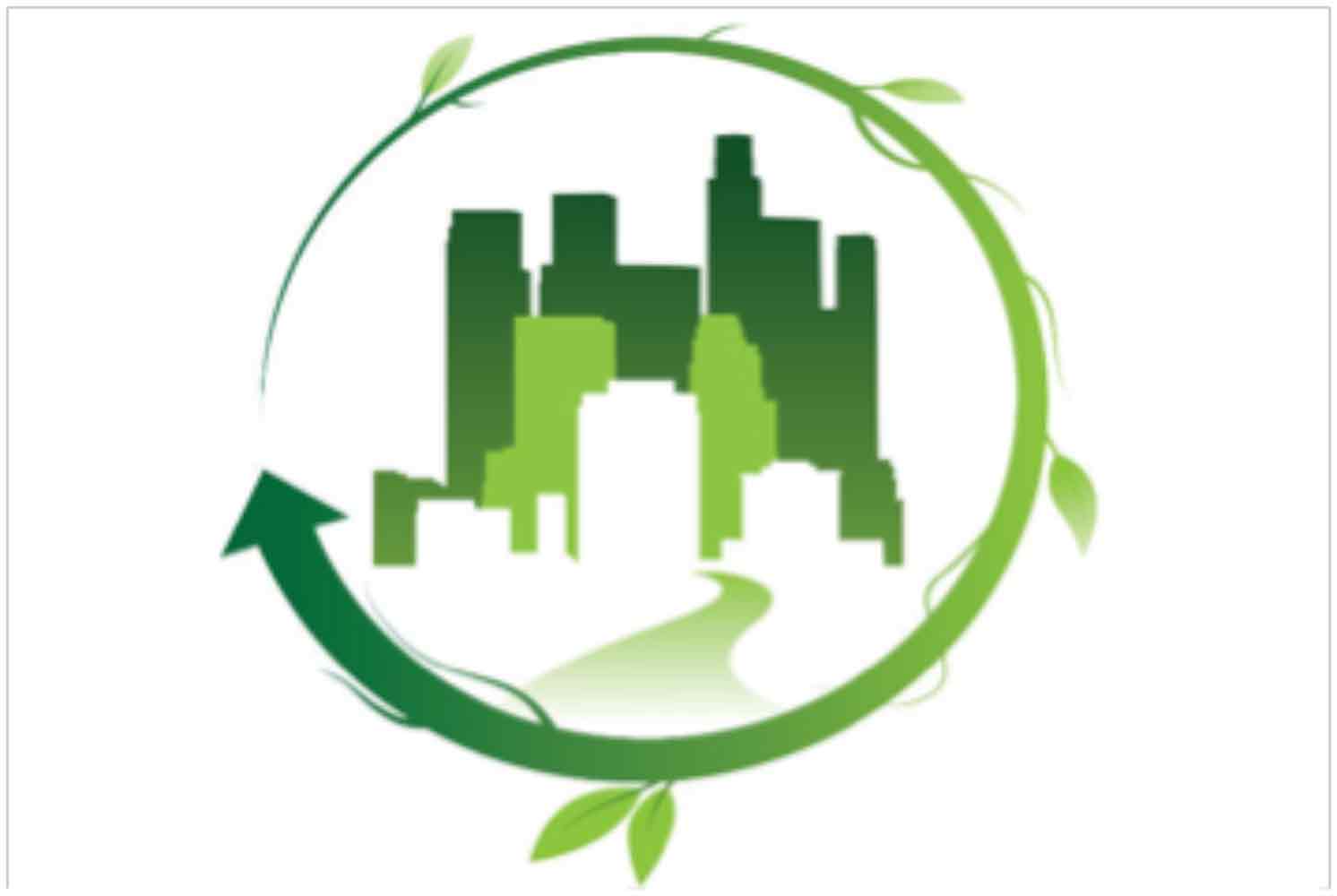 By: Sourceable
Several groups that work for sustainable buildings are collaborating on aligning green building codes and standards. The International Code Council (ICC), the U.S. Green Building Council (USGBC), the American Institute of Architects (AIA), the Illuminating Engineering Society of North America (IES), and ASHRAE are now collaborating on the next editions of the the International Green Construction Code (IgCC), ASHRAE Standard 189.1, and the LEED standard. The ICC, with help from cooperating sponsors AIA and ASTM International, develops the International Green Construction Code. Goals for the IgCC include creating more sustainable buildings by reducing buildings' energy usage and carbon footprint, preserving natural and material resources, and creating healthy spaces.
Imagine Homes building up San Antonio's eco-friendly community
By: San Antonio Business Journal
Imagine Homes plans to build more than 100 ecologically friendly homes in San Antonio that will come equipped with solar roofing systems and energy efficient insulation. Homebuilding in San Antonio is about to get a bit greener. Using systems from Dow Building Solutions Outperformance Homes as well as Dow Powerhouse Solar Shingles, the homes will be protected from air and water infiltration, temperature fluctuation and energy loss. In addition, the homes will generate some of their own power.
Campus Adds Two More LEED Certifications
By: UC Merced
UC Merced's sustainable practices have earned the campus its 15th Leadership in Energy and Environmental Design (LEED) certification for new construction and its first LEED certification for building operations and maintenance. The Half Dome student housing building, which opened two years ago, became the fifth UC Merced building to receive the U.S. Green Building Council's LEED platinum certification the highest rating for new buildings. UC Merced continues to be the only campus in the nation with LEED certification for all its facilities. The Classroom and Office Building 2, under construction, is also expected to achieve platinum status.
LAND PLANNING/DEVELOPMENT
Developers plan $150M Mason residential development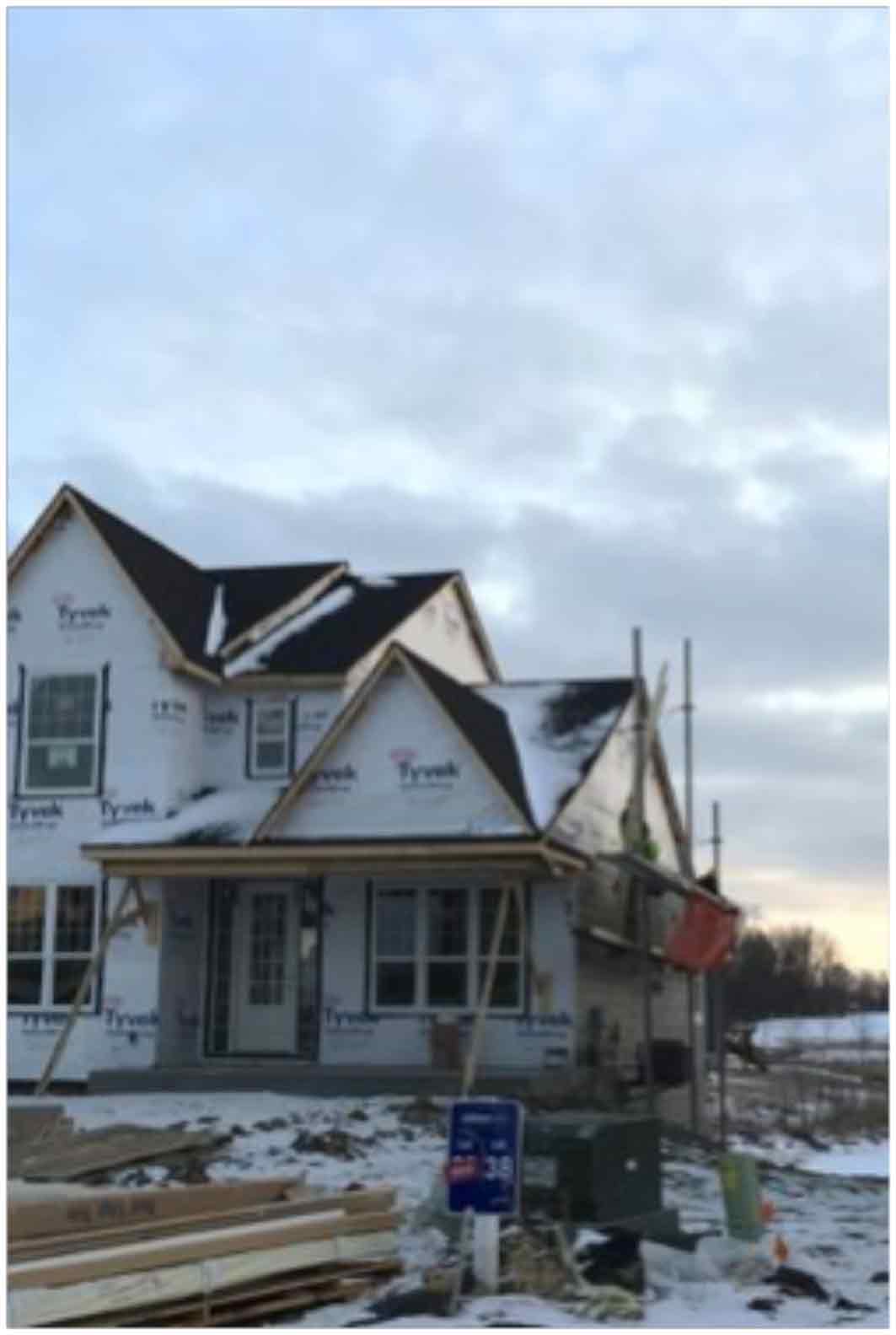 By: Cincinnati Business Courier
A group of developers has proposed a $150 million upscale residential development on the site of a former golf course, the Enquirer reports. Bob Garlock of Bayer Becker presented the preliminary plan for 212 single-family homes on the 168-acre former Crooked Tree Golf Course to the Mason planning commission on Tuesday. Bayer Becker was hired by developer CT Devco Inc. to create a plan for the land. Most of the homes in the community are expected to be custom built and range in price from $500,000 to more than $1 million. An additional 50 acres will be set aside as green space that will include hiking trails and a nature preserve.
Borough Council approves lease agreement, land development plan
By: The Sentinel
SHIPPENSBURG The Borough Council approved Tuesday by a 6-0 vote a lease agreement with the Shippensburg Area School District, and the land development plan of Fogelsanger Bricker Funeral Home. The agreement with the school district is a three-year lease to use Memorial Park facilities for athletic events. Annual fees are set at $17,400 for 2015, $17,700 for 2016 and $18,000 for 2017. The agreement was approved last week by the school board. The land development plan is for construction of a crematorium and remembrance chapel at Fogelsanger-Bricker Funeral Home, 112 W. King St., by owners Pam and Bill Herb. Pam Herb said she and her husband hope to begin construction by midsummer. She estimates the project will take six to eight months to complete.
Mission developer puts 90 units of affordable housing in proposal
By: SF Gate
A developer proposing a 330-unit housing complex at the 16th Street BART Station derided by critics as the monster in the Mission has agreed to fund the creation of 90 units of affordable housing and build a new playground for the adjacent Marshall Elementary School. Maximus Real Estate Partners said in a statement it would include 41 for sale, below-market-rate condos at 1979 Mission St., as well as pay $12.3 million into the city's affordable housing fund. That money could be used to produce another 49 units of low-income housing. Taken together the housing generated by the fee and the below-market, on-site condos which will sell for between $280,000 and $350,000 equals about 31 percent of the total, the developer said.
Portland eyes requirement that new projects include affordable housing
By: Bangor Daily
PORTLAND, Maine A proposed requirement that affordable housing be included in new developments is likely to face additional City Council review later this month. On Feb. 25, Portland Planning & Urban Development Director Jeff Levine renewed the discussion of "inclusionary zoning" with the City Council Housing and Community Development Committee as part of a wider presentation on creating more "workforce" housing in the city. Developments of 20 units or more would be required to have 10 percent affordable housing set aside without the option of in-lieu payments.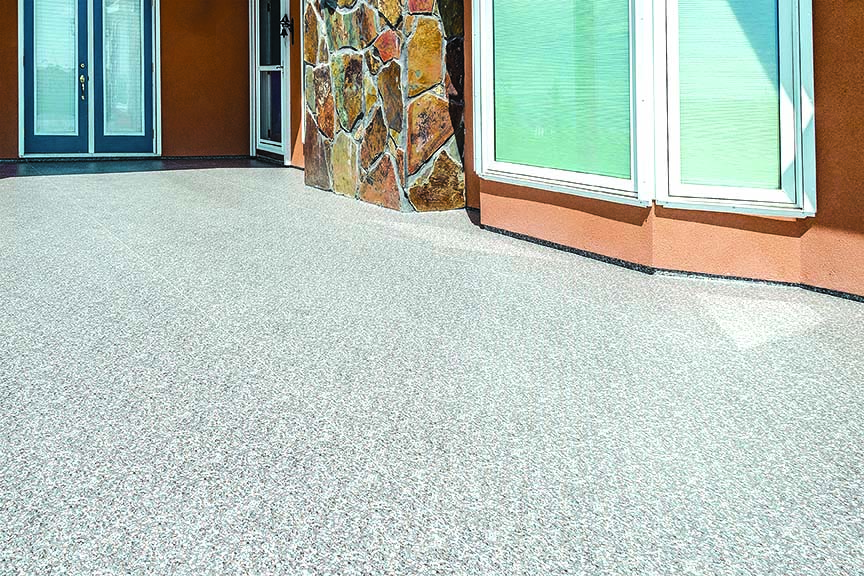 Deckrite
Deckrite, a multi- use exterior flooring system for residential and commercial decks, patios and balconies, is made from a composite layer of reinforced PVC film. Waterproof, skid resistant, and extremely durable, Deckrite is available in a variety of colors, and is easy to install and maintain and features an exclusive warranty.
Deckrite.com
Milestone for construction of Manatee senior living center
By: Herald Tribune
MANATEE COUNTY A "topping out" occurred this week on a new, 130,000-square-foot senior-living community that only a few years ago would have been a rarity in Florida. The final pieces of the roof's structure were hoisted into place this week on Discovery Village at Sarasota Bay, an 11-acre complex at 1414 69th Ave. W. in Manatee County. The $30 million senior-living community expected to open in the fall will have a "Grande Clubhouse" building with a three-story wing of 30 apartment homes for supervised independent living.
The New Urban CCRC: A Smaller, Smarter Senior Living Option
By: Senior Housing News
While the pace of urban CCRC development still lags what was anticipated before the economic collapse and experts say those predictions may never be realized — new operations in Colorado and Texas, and a revitalized community in Chicago, provide a glimpse into what the future may hold for metropolitan senior living.