Freddie Mac Predicts Multifamily Momentum to Carry into 2016
The multifamily housing market will remain strong despite facing economic headwinds this year, according to the new Freddie Mac Multifamily Outlook. The sector is coming off a year in which rental housing demand kept pace with a big wave of new units that was delivered in 2015.
Cater to boomers or millennials? Homebuilders caught in between
The U.S. housing industry is being pulled in two directions. Baby boomers with big housing bucks to spend still rank at the top of many builders customer lists. But rising sales to millions of millennials have sent builders scrambling to tailor houses for the next generation of buyers.
Florida Housing Market Wrapped up 2015 With Strong Gains Due to Higher Prices and More Closed Sales
Florida's housing market wrapped up 2015 with more closed sales, more new listings and higher median prices compared to the year before, according to the latest housing data released by Florida Realtors. "In the fourth quarter and throughout 2015, we've seen positive signs that Florida's housing sector is growing steadily," said 2016 Florida Realtors President Matey H. Veissi, broker and co-owner of Veissi & Associates in Miami.
2016 Meyers Housing Market Outlook: A Builder and Capital Perspective
The third annual outlook brings together another robust agenda of great speakers. Exchange ideas in an educational networking event that explores topics relevant to Southern California. This event will sell out so book your tickets in advance!
METROINTELLIGENCE ECONOMIC UPDATE
By Patrick S. Duffy
Wholesale inventories fell in December for third consecutive month
Inventories at U.S. wholesalers fell in December for the third straight month, dropping 0.1% to $582 billion. Annualized growth in restocking slowed to 1.9% from a 6% pace early last year.
Mortgage applications rise 9.3 percent in latest survey, mostly due to refinances
The Market Composite Index increased 9.3 percent on a seasonally adjusted basis from one week earlier. The average interest rate for 30-year fixed-rate mortgages decreased to its lowest level since April 2015, 3.91 percent, from 3.97 percent.

The MetroIntelligence Economic Update
is provided to BuilderBytes by
MetroIntelligence Real Estate & Economic Advisors
.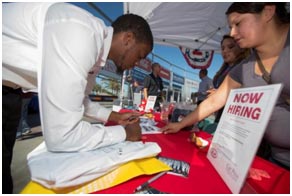 Low U.S. jobless claims underscore labor market strength
The number of Americans filing for unemployment benefits fell more than expected last week, suggesting the labor market remains on solid footing despite slowing economic growth and a stock market rout.
Markets may be tanking but the U.S. economy isn't
The broad S&P 500 stock index has lost 11% of its value in the first six weeks of the year and the Nasdaq is nearly in a bear market. The selloff got worse Thursday: the Dow quickly shed 350 points. All these negative numbers might make you think the U.S. economy must be in a dismal state But the U.S. economy isn't in a crisis. Far from it.
Eye on the Economy: Focus on Labor Markets
NAHB surveys of the residential construction industry reveal that the cost and availability of workers will be the top business challenge of 2016, as it was last year. And new labor market data are consistent with these results.
Foreclosures Finally Return to Pre-Housing Crisis Levels
For those who associate foreclosure signs, shuttered homes, and idling cars overflowing with family possessions with the deepest, darkest moments of the subprime mortgage housing crisis and that means pretty much all of us there was some good news this week.
BuildBlock Building Systems:
BuildBlock Building Systems
BuildBlock ICF Forms install quickly and easily with no need for special tools. BuildBlock takes special care to design benefits into their blocks that are focused on providing the highest quality product and save you time and money during the installation.
www.buildblock.com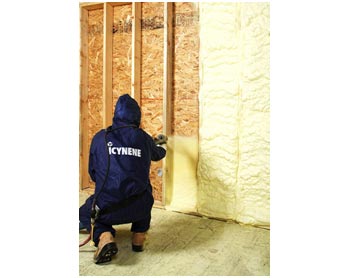 Icynene
Perfect for environmentally designed structures, Icynene spray foam insulation helps create healthier, more energy-efficient homes and commercial buildings whether you are an architect specializing in commercial projects, a custom homebuilder/architect, production builder or homeowner, searching for the best insulation choice for your new or existing home.
www.icynene.com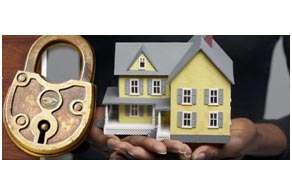 First American Financial Boosts Income, Sees Housing Strength in 2016
The housing market drives plenty of business beyond simply constructing homes, and title insurance provider First American Financial (NYSE:FAF) has been a big winner in the rebound of housing in recent years.
Average US Rate on 30-Year Mortgage Falls to 3.65 Percent
Average long-term U.S. mortgage rates fell this week for the sixth straight week as markets around the globe continued the whipsaw trading that has marked this year so far. Mortgage buyer Freddie Mac said Thursday the average rate on a 30-year fixed-rate mortgage dropped to 3.65 percent this week, down from 3.72 percent last week and close to its low point last year of 3.59 percent.
Pultegroup Announces Quarterly Cash Dividend Of $0.09 Per Share
PulteGroup, Inc. (NYSE: PHM) announced today that its Board of Directors has declared a quarterly cash dividend of $0.09 per common share payable April 1, 2016, to shareholders of record at the close of business on March 10, 2016.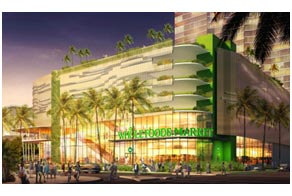 Construction Begins on Aeo and the Flagship Whole Foods Market at Ward Village
-ard Village, an urban master planned community under development by The Howard Hughes Corporation (NYSE: HHC), marked another major milestone today by breaking ground on Aeo, a 466 unit mixed-use residential tower that will be anchored by the highly anticipated flagship Whole Foods Market.
New Users Manual for Green Building Standard 189.1 Available
ASHRAE has announced a newly published users manual that clarifies the intent and implementation of the ASHRAE/USGBC/IES green building standard by explaining its requirements and providing example applications.
Invest in Effort to Improve the Standard of Living
Across America, when you enter into many small businesses, there are signs that read You may choose two: FAST, CHEAP, or GOOD. There are Venn diagrams in economic books depicting the same sentiment. Most of us have resigned ourselves to this concept, and compromise one of the benefits of fast, cheap, and good in order to obtain the other two. What we fail to realize is that there is a more accurate understanding of our choices.
An Eco-Friendly Urban Dwelling
Some may believe that building an energy-efficient home is a common practice these days. However, sustainable residential builder Dwell Development LLC has taken green building practices to the next level with Seattle, Wash.s first-ever Emerald Star certified home. The cutting-edge combination of green technology, renewables and reclaimed materials help the three-story, 2,218-square-foot home meet the rigorous requirements for Emerald Star certi?cation developed by the Built Green residential building program.
Saving Trees, One Print-Out at a Time
Adopting green work practices is a hot topic in construction. From energy-efficient machines to reduced construction waste and improved employee health, the examples of more sustainable ways of working are varied and numerous.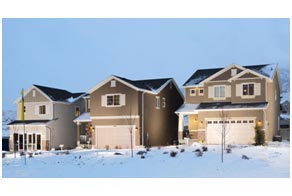 Cottages at Fox Hollow Blends Community and an Idyllic Setting
Nestled at the base of Lake Mountain in Saratoga Springs, Woodside Homes new development Cottages at Fox Hollow sits in an idyllic spot on the shores of Utah Lake with breathtaking views of the lake itself and of the surrounding mountains.
Maracay Homes Builds an Oasis in the Desert
Finding an oasis in the desert is rare, but ultimately worth the journey. The ancient Egyptians made their civilization near the Great Delta on the Nile, and the Babylonians created their Hanging Gardens. Maracay Homes has built an oasis of their own in Chandler, Ariz. within the confines of the Layton Lakes community a place of luxurious living that serves as the flower in the desert dunes.
Passion Meets Practicality: A Love Story
When we think of the curb appeal of a home in a general sense, we tend to think of the first things someone sees when driving up: the front porch, the yard, the lawn, the white picket fence, etc. However, your homes exterior is not only part of the pretty face of your property, but also serves a much higher calling: to be the shell that offers protection for the house itself and comfort for its occupants.
The One Thing More Important to Sales Than Having the Right Answers
When my kids first started to talk, they bombarded me with two words: Why, Daddy? They wanted to know why I had to go to work, why they had to wear shoes, why it was cold outside, and why the dog had bad breath why, why, why, why! They were curious about everything.
Adding Energy-Efficient Lighting Has Never Been Easier
The complaints are constant and rampant. Builders commonly lament, Its just not worth the effort when it comes to adding lighting to upcoming projects. It doesnt matter if the application is indoors or outdoors most contractors associate lighting with lengthy installations, electrical problems, and multiple callbacks.
Millennials as First-Time Buyers in 2016
Millennials, millennials, millennials. They seem to be the talk of the town. And, although they arent fully immersed in the housing market just yet, they are expected to make a significant impact in the housing market and consequently have already begun to influence builders.
The BD Interview: Joel Shine
Builder and Developer magazine sits down with Joel Shine, CEO and Chairman of Woodside Homes to discuss company culture and its direct effect to the business.
LAND PLANNING/DEVELOPMENT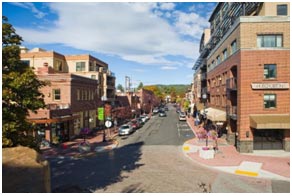 Bend UGB expansion nearly ready for state review
After years of work, Bend is nearly ready to send a proposal to expand the citys urban growth boundary to the state for approval. Wednesday, the urban growth boundary steering committee consisting of all seven members of the Bend City Council, Deschutes County Commissioner Tony DeBone and two citizen members unanimously approved a proposal that would expand the boundary by 2,150 acres. The proposal is on track to be submitted for state approval later in the spring.
Developer plans community on Lake Eloise in Winter Haven
Jim Lentz owns about 300 acres on Lake Eloise and plans to make it part of a science project. The developer is known for Harmony in eastern Osceola County along U.S. 192 between Walt Disney World and Melbourne Beach. The 11,000-acre, 18,000-resident community was built on models of sustainability and health. Lentz now plans a mini-Harmony in Polk County.
KB Home Presents Magnolia at Patterson Ranch in Fremont
KB Home (NYSE: KBH), one of the nation's largest and most recognized homebuilders, today announced the grand opening of Magnolia, the builder's first village of single-family homes to debut at Patterson Ranch, a highly-anticipated master-planned community situated in Fremont's desirable Ardenwood area.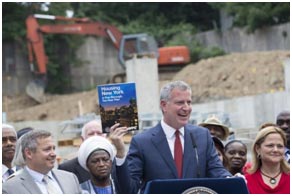 Mayor de Blasio's zoning plan featuring taller buildings for affordable housing and fewer parking spaces presented to City Council
The de Blasio administration argued for taller buildings with less parking Wednesday in a push to make the city more affordable. The mayors massive citywide zoning plan which runs some 483 pages and was presented to the City Council at a hearing for the first time Wednesday has been rejected by community boards around the city whose worries range from the look of their neighborhoods changing to more cars competing for street parking.
With $5 Million Windfall, Nashville Reevaluates Scope Of Affordable Housing Program
Metro Nashville will have more money than ever this year in its Barnes Fund for affordable housing. And the jump from about $1 million to more than $5 million has officials reevaluating how the money can best be spent.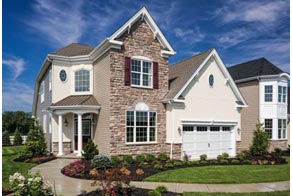 New Jerseys Active Adults Find the Upscale Lifestyle They Are Looking for at Lennars Greenbriar Communities
With palatial clubhouses, expansive living spaces, outdoor pools and more, residents of Lennars Greenbriar communities enjoy an active, fulfilling lifestyle on a daily basis. The national home builders signature brand has been setting the standard for active adult living in New Jersey for more than 40 years.
Baby boomers causing increased competition in rental market
For the first time recent history, young professionals and 20-somethings are in the minority of those looking for rentals. Since the foreclosure crisis a few years ago, they have found themselves pitted against people twice their age.
CertainTeed AirRenew Gypsum: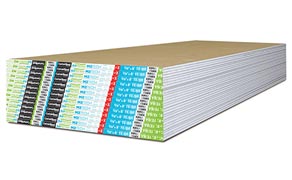 CertainTeed AirRenew Gypsum
The AirRenew gypsum board product family features first-of-its-kind technology that helps to improve indoor air quality by absorbing VOCs, specifically formaldehyde and other aldehydes, and converting them into safe, inert compounds that remain within the board for up to 75 years. AirRenew, comprised of up to 96 percent total recycled content, is also specially engineered to provide enhanced protection against moisture with M2Tech technology, which consists of 100 percent recycled paper that is treated to protect against mold growth.
www.certainteed.com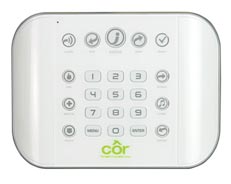 Carrier
Carrier is pleased to introduce the Carrier Cor smart home automation system designed with the flexibility and low cost homebuilders will appreciate. The home automation system enables homeowners to secure, control, and remotely manage their homes most critical systems from the convenience of an intuitive mobile app.
www.carrier.com