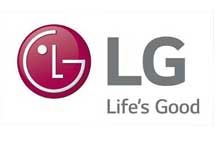 Why the Senior Housing Boom Might Be Ending
The senior housing golden age occurring since the end of the recession has been marked by record-high transaction volume, new capital in the sector and blockbuster deals. But the economic cycle that has proven so fruitful is nearing its peak, meaning it's time that investors and operators take a hard look at what's ahead for the industry, according to Beth Mace, chief economist and director of capital markets at the National Investment Center for Seniors Housing & Care (NIC).
Stocks Rise as Weak Dollar Lifts Commodities, Emerging Assets
U.S. stocks joined a rally in equities from Europe to emerging markets, while a weakening dollar boosted commodities amid speculation the Federal Reserve will keep interest rates lower for longer. Junk bonds surged.
Technology booms, steady prices lead to surge in property sales
Luxury real estate prices hardly budged in the second quarter of 2015, but that understates the vast differences in growth rates across different cities, according to a report by national brokerage Redfin. By contrast, the rest of the market has grown noticeably, with prices up 4 percent year-over-year, and sales for homes priced above $1 million skyrocketed.
Home sales continue to climb, along with prices
Sales of pre-owned houses helped drive an increase in the number of homes sold in the Richmond region this year compared to last, while new home sales are showing their own trends, including increased demand for higher-priced homes.
Condos & Townhomes: Demand for different housing options continues to grow
Townhomes and condos are the perfect lifestyle choices for many Intown residents. The best the city has to offer is right outside their doors, and they can walk to neighborhood parks, shops and restaurants.
Dangerous Temptations and Game Changing Opportunities
The announced merger between Ryland Homes and Standard Pacific is a smart move for both companies. Both own and control sizable land holdings and know how to operate in very competitive markets.
METROINTELLIGENCE ECONOMIC UPDATE
By Patrick S. Duffy
Job growth dipped to 142,000 in September as unemployment rate remained unchanged at 5.1 percent
Total nonfarm payroll employment increased by a disappointing 142,000 in September, and the unemployment rate was unchanged at 5.1 percent. Gains for July and August were also lowered by a combined total of 59,000 positions.
Factory orders fall 1.7 percent in August following slight gain in July
Factory orders declined 1.7 percent in August after a slight gain of 0.2 percent in July. It was the biggest setback since orders dropped 3.7 percent in December.
Service sector index dropped in September but still well within positive territory
The NMI registered 56.9 percent in September, 2.1 percentage points lower than the August reading of 59 percent. There has been a cooling off in the rate of growth during the month of September, but respondents continue to remain positive about current business conditions.

The MetroIntelligence Economic Update
is provided to BuilderBytes by
MetroIntelligence Real Estate & Economic Advisors
.

Peninsula Publishing 2015 Annual Brand Survey
The Peninsula Publishing Annual Brand Survey highlights products that homebuilders, purchasing agents, architects, interior designers and residential contractors with a major buying preference most prefer! All completed surveys received by November 27th, 2015 will be entered to win a Wine Country Holiday Gift Basket!
http://penpubinc.com/survey.php
Stocks jump as expectations ease of U.S. rate hike; oil gains
World stocks jumped on Monday on expectations that U.S. interest rates aren't likely to rise soon, while oil prices surged after Russia said it was ready to meet with other producers to discuss the market. Oil prices jumped along with copper and gold, lifting U.S. materials and energy shares.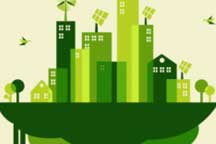 Homes as ATMs: It's staring again
As home values rise, homeowners are gaining more equity on paper - and they're taking it out in paper. Cash-out refinances jumped 68 percent in the second quarter from a year ago, according to Black Knight Financial Services.
Freddie Mac: Mortgage rates below 4% ten weeks straight
A year ago, the rate averaged 4.19 percent, Freddie said. A year ago at this time, the 15-year FRM averaged 3.36%. A year ago, the five-year ARM averaged 3.06 percent. From rate sheets hitting my desk that are not part of Freddie Mac's survey: Locally, well qualified borrowers can get a 15-year fixed at 3.0 percent and zero cost and a 30-year fixed at 3.75 percent and zero cost.
Sarasota-Bradenton 2nd in nation for no-mortgage home purchases
Home buyers in Southwest Florida are still paying with cash at one of the fastest rates in the nation. Several recent studies show the Sarasota-Bradenton metro area maintains a higher percentage of cash buyers than almost anywhere else in the U.S.
What new mortgage rules mean for first-time homebuyers
One of the most daunting parts of buying a home is wading through the reams of paperwork that come with securing a mortgage. But the process just got a little simpler. As of Oct. 3, lenders must provide borrowers with two new mortgage disclosures, replacing the four that were previously issued.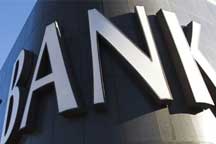 For Green Interior Design, Keep it Simple
It's been a long time since I designed my first 'green' space. Finding green materials back in the Stone Age (early '90s) was a complicated and difficult process. I usually had to look at tiny ads in the back of 'The Whole Earth Catalog' to find low-VOC paints or recycled products.
Ensure Quality Air in Homes
In the building community, the number of homes built with tight construction in mind is on the rise. As a feature that has become commonplace in recent years, this construction technique lets buyers know some very positive qualities about their potential home.
Make Homebuyers Feel Wanted and Achieve Resolution
Last Saturday was a big day for our family…just not in the way we originally hoped. Our TV had been caput for weeks and after researching options, my wife and I had finally decided on our next purchase. Just before leaving to buy our new flat screen, I made a quick trip upstairs—and instantly broke into a sweat. Our air conditioner was out. I delivered the tragic news to my family and we all wallowed in our disappointment that the TV would have to wait. The malfunctioning air conditioner would take priority. With my sour attitude tainting my mood and my voice, I called A1 Heating and Air. I hated that I needed them.
Conquer Tele-Phobia for Sales Professionals
Like the proverbial elephant afraid of a tiny mouse, I've seen formidable salespeople tremble at the sight of a telephone. In the sales world, a tendency to avoid follow-up calls or any phone conversations with prospects is known as tele-phobia. Getting comfortable leading sales calls and leveraging a position of strength allows sales professionals to increase sales success. Following are five steps to overcoming a fear of doing business over the phone, which will help anyone with telephobic tendencies increase conversion rates and shorten conversion time.
DC to build supergreen, affordable homes in Deanwood
The District of Columbia has been selected to create an affordable housing project focused on sustainability by the International Living Future Institute. The West Coast-based nonprofit is providing technical assistance to the District to help it create a sustainable series of townhomes in Deanwood.
Preserving Las Vegas neighborhoods a growing practice
Las Vegas is not a city known for its reverence for the past houses built in the 1980s are considered "old," and once-grand casinos like the Riviera can be blasted to smithereens as soon as their glory begins to fade. But interest in historic preservation is growing here of late, fueled by the current cultural mania for anything Midcentury, the revitalization of downtown and a critical mass of homes that have reached the 50-year mark.
Texas Community Earns Prestigious Certification
Austin, Texas An apartment and retail development in East Austin was awarded a very prestigious certification. Corazon officially earned LEED Gold certification from the U.S. Green Building Council (USGBC). Developed by Austin-based Argyle Residential, Corazon earned LEED Gold status by incorporating a range of methods to improve energy efficiency and increase sustainability.
EYA Aims for LEED in Bethesda, Maryland
EYA builds in Washington D.C., Virginia, and Maryland and is committed to building mainly townhomes and condominiums in metropolitan areas using holistic and green methods. Their new community of Little Falls Place in Bethesda of Montgomery County, Md. exemplifies that goal.

ABC Green Home 2 0 Sizzle Reel 2015
https://www.youtube.com/watch?v=f2FIXgm3gXY&feature=youtu.be


LAND PLANNING/DEVELOPMENT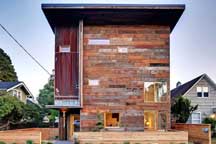 Housing Projects Are $30M Investment in Wheeling
WHEELING - If you've been hearing the name "Woda Group" around Wheeling more often lately, there's a good reason. Over the past 18 months, the company has announced about $30 million worth of housing projects around the city.
Sneak Peek: Inside Cane Island, a new master-planned community in Katy
The first residents have begun moving into Cane Island, a new master-planned community in Katy. Rise Communities LLC, a Las Vegas-area developer that moved to Houston earlier this year, is under construction on its first Houston-area community.
Best Practices for Land and Lot Acquisitions
The environment for completing land and lot acquisitions is nearly as difficult as any time I can recall in the past 25 years. There are two dichotomies at play. Number one is the many clear signals of improving fundamentals for new housing sales for which demand for land and lots has and will improve commensurately.
Palladium USA International To Build 30-Story Luxury High-Rise In Plano's Legacy West
DALLAS, Oct. 5, 2015 /PRNewswire/ -- Capitalizing on the tremendous growth in the North Texas region, Palladium USA International has contracted to purchase 2.1 acres of land in the prestigious Legacy West development in Plano, Texas, to build a 30-story, luxury high-rise.
Blending Innovation with Tradition
Seven homebuilders and 4,000 units all within one community makes up Wendell Falls in Wendell, N.C. The community is developed by Newland Communities, the largest private land developer of residential and urban mixeduse master-planned, new-home communities in the U.S.
Camelot Homes Reintroduces High-End Luxury to Northwest Phoenix
Camelot Homes, Arizonas 2015 Homebuilder of the Year came to the rescue of a neighborhood that had fallen victim to the recession, eventually turning it into Gold Mountain Preserve. A niche community along the Peoria/Phoenix border in the Northwest Valley, Gold Mountain is one of the very few high-end, luxury custom communities in the area.
Brookfield Residential Embraces the Spirit of Colorado with Solterra
Entering the Denver market in 1997, Brookfield Residentials newest community in Lakewood, Colo. is located just 20 minutes from downtown Denver between Green Mountain and Red Rocks. Described as a hillside village, the community is placed in a central location that enjoys the many amenities that contribute to Colorados legacy, including great fishing sites, mountain biking, golfing, skiing, and other outdoor exploring.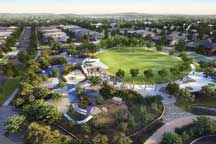 On the Market: 91,000 Affordable Housing Applications and an Eight-Story Mansion
Mayor Bill de Blasio is hitting the churches of East New York to try to push his rezoning plan, The New York Times reports. The plan has stirred wariness and discontent among many neighborhoods, where locals fear that rents will rise after their areas are targeted as affordable housing havens for the rest of the city. "We don't know if what he says is going to work, and if it doesn't work, what are you going to do about it?" asked one man.
Housing America opens San Luis office
SAN LUIS, Ariz. Demand for housing among farm worker families has prompted a Somerton-based nonprofit organization to come to San Luis to recruit families as participants in its self-help housing program. Just as the winter harvest season approaches, Housing America Corp. is opening a satellite office in San Luis to recruit families for Rollow Estates, a 149-lot subdivision currently under development in Somerton.
Bank of America and Habitat for Humanity Launch Second Global Build
CHARLOTTE, N.C., Oct 05, 2015 (BUSINESS WIRE) -- In recognition of the United Nations' World Habitat Day, Bank of America, in partnership with Habitat for Humanity International, is launching its second Global Build, taking place in eight countries around the world.
Little-known affordable housing program building communities
For many homeowners, a faulty flapper and running toilet might prompt a call to a $50-an-hour plumber. But saving money is paramount for these newbies, who are about to take on 33-year mortgages on incomes as low as $19,800 a year. All 30 or so in the group — many of them single moms — will soon move into houses they are helping to build under a little-known program called Florida Home Partnership.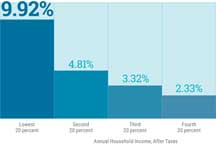 6 Takeaways from NICs National Conference on Investing in Seniors Housing and Care
The National Investment Center for Seniors Housing and Care held its 25th national conference in National Harbor, Md. last week, spotlighting a sector has been gaining in prominence among lenders, investors and developers over the past few years.
Sandalwood Village offers active lifestyle for 55 and older residents
Sandalwood Village, an active senior living community located at 3511 Vanderbilt Beach Road in North Naples, opened in July. The community offers a carefree, maintenance-free lifestyle for active and independent adults age 55 and over.
King Architectural Metals:
King Architectural Metals
King Metals Pre-Powder Coated Balusters allow you to give your clients upgrade choices in their custom-built homes. Multiple styles are available in Copper Patina and Satin Black
www.kingmetals.com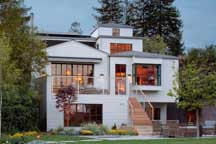 Angelus Block
Founded in 1946, Angelus Block is Californias leading producer of concrete masonry units, interlocking concrete pavers, permeable pavers, decorative site wall units, and segmental planter wall units. The spirit and intent of sustainable design and high-performance building can extend beyond specific credit definitions within green rating systems. Angelus product lines have exceptional value in achieving that balance with natural, inherent qualities, combining multiple beneficial functions into single systems, while advancing life cycle and life safety programming.
www.angelusblock.com