MARKET DATA:
49,000 U.S. Foreclosures in June, Inventory Down 35 Percent
ECONOMY:
It's Time to Set Aside Agendas, and Talk Housing's Future
FINANCE:
Wells Fargo helps Bend Habitat for Humanity
GREEN BUILDING:
Energy Adviser: Next-step Housing Hops Ahead of the Code
U.S. Economy Finally approaches Cruise Control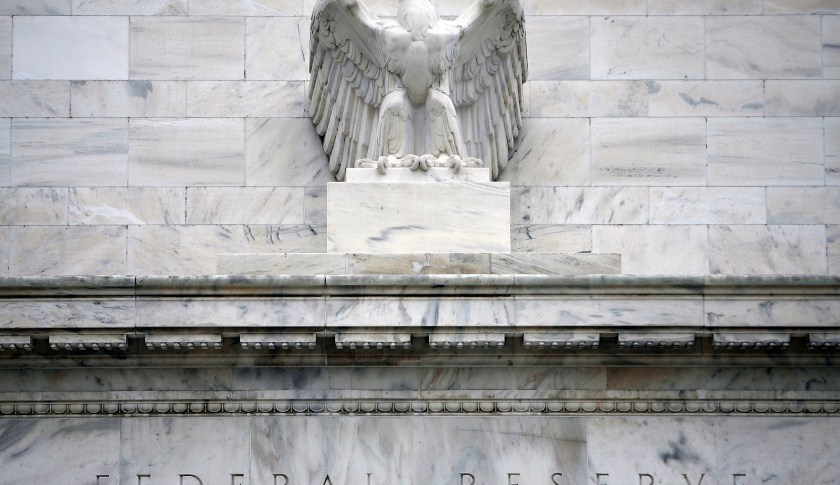 Fortune.com

Washington, D.C. -- The upshot: growth that might be considered acceptable during normal times has instead appeared painfully slow for a recovery from the deepest recession in generations.
METROINTELLIGENCE ECONOMIC UPDATE
By Patrick S. Duffy
Planned Job cuts jumped in July Largely to to Microsoft Layoffs
The unexpectedly large layoffs announced by Microsoft helped push July job cuts to the second highest level of the year. Employers have announced 292,921 job cuts, to date. That is 1.3 percent fewer than the 296,633 job cuts announced in the first seven months of 2013.
Initial unemployment claims rise in latest report but 4-week average lowest since April 2006
In the week ending July 26, initial claims were 302,000, an increase of 23,000 from the previous week's revised level. The 4-week moving average was 297,250, a decrease of 3,500 from the previous week's revised average. This is the lowest level for this average since April 15, 2006 when it was 296,000.
Compensation Costs rose 0.7 Percent for 3-month Period ending in June
Compensation costs for civilian workers increased 0.7 percent for the 3-month period ending June 2014. Wages and salaries increased 0.6 percent, and benefits increased 1.0 percent.
Mortgage Applications Fall 2.2 Percent in Latest Report as Rates Remained Unchanged
The Market Composite Index decreased 2.2 percent on a seasonally adjusted basis from one week earlier. The average 30-year mortgage rate remained unchanged at 4.33 percent.
Federal Reserve Votes to Keep Interest Rates at Current Levels, end QE3 with October Meeting
The Federal Reserve said it would take another $10 billion off its monthly asset purchases and keep interest rates between 0%-0.25% and end QE3 with its October meeting.

The MetroIntelligence Economic Update
is provided to BuilderBytes by
MetroIntelligence Real Estate & Economic Advisors
.



Schlage
For more than 90 years, Schlage has been creating the strongest and most technologically advanced security products for homes, multi-family, commercial, and institutional buildings.

True home security products starts with strength. Deadbolts and other home security equipment that meet the highest industry standards—not to mention a near-fanatical commitment to engineering and craftsmanship.
www.schlage.com
49,000 U.S. Foreclosures in June, Inventory Down 35 Percent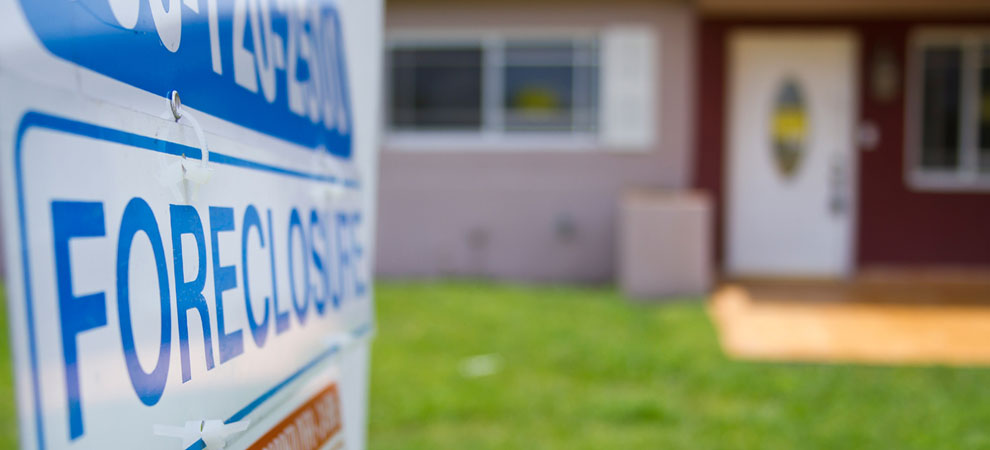 Worldpropertychannel.com

Washington, D.C. -- According to CoreLogic's June 2014 National Foreclosure Report, there were 49,000 completed foreclosures nationally, down from 54,000 in June 2013, a year-over-year decrease of 9.9 percent.
Minneapolis to Require Residential Sprinklers Beginning in January
Insurancejournal.com

Minneapolis, MN —A new state requirement for the home building industry was published this week in Minnesota. It means a sprinkler system is required for new houses larger than 4,500 square feet beginning in January.
Northwest Arkansas Homebuilding pace tapers in June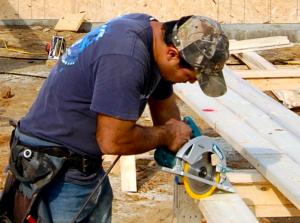 Thecitywire.com

Fort Smith, AK-- The local homebuilding pace appears to be stabilizing among the majority of the large cities in the two-county area. Commercial projects, including multifamily housing, were showing signs of resurgence through the first half of 2014.
It's Time to Set Aside Agendas, and Talk Housing's Future
Housingwire.com

Washington, D.C. -- The BPC's leadership team is working to put together a housing policy summit that is both inclusive to those "inside" the industry and those "outside" the industry.
Wells Fargo helps Bend Habitat for Humanity
Ktvz.com

Bend, OR -- Wells Fargo is helping local, low and moderate income people buy affordable homes by supplying both volunteer labor and $45,000 to Bend Area Habitat for Humanity.
Senior Housing Finance Activity: Ziegler, Capital One, Oak Grove
Seniorhousingnews.com

Washington, D.C. -- Here's a roundup of some of the most recent financing transactions in senior housing and care.
LAND PLANNING/DEVELOPMENT
Major Builders Are Dusting Off Hialeah Housing Plans
Dailybusinessreview.com

Hialeah, FL -- After years of inactivity, a segment of Hialeah off I-75 has roused developers' interest and attracted two major residential projects that will bring thousands of homes and transform sprawling raw parcels into master-planned communities.
Projects in 5 Counties to Fight Blight, Boost Housing
Freep.com

Lansing, MI -- The state says projects in five Michigan counties are getting a share of more than $2.5 million to help fight blight and create senior housing. The work is planned for Berrien, Calhoun, Genesee, Ingham and Kalamazoo counties.
McKee Homes Begins New Construction in Knightdale Station
Digitaljournal.com

Fayetteville, NC — McKee Homes begins new construction in Knightdale Station, Preston Development Company's 300-acre planned neighborhood, located near downtown Knightdale.
Survey: Housing Costs to Push Out 25-34 Year Olds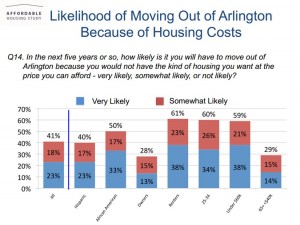 Arlnow.com

Arlington County, VA – A majority of Arlington residents between the ages of 25 and 34 say they are likely to leave the county within five years because of the cost of housing.
New $350M Fund to be invested in Affordable Housing
Therealdeal.com

New York, NY -- Mayor Bill de Blasio and Comptroller Scott Stringer will establish a $350 million fund to support affordable housing. The proposal is seen as a step forward in the mayor's plan to create and preserve 200,000 affordable units over the coming decade.
Abrams Development Acquires Boston Affordable Housing Property
Multihousingnews.com

Boston, MA — As a condition of $9.3 million in MassHousing loans to finance the transaction, the new owner has executed a 20-year extension to the property's Section 8 Housing Assistance Payment contract.
Energy Adviser: Next-step Housing Hops Ahead of the Code
Columbian.com

Vancouver, WA-- Neil Grigsby, who manages the Efficient Homes Initiative for the Northwest Energy Efficiency Alliance, is working with Northwest utilities to create a specification for homes that goes beyond existing codes and stays ahead of the cycle of three-year code changes.
Most Popular Eco-Friendly Roofing Options for Your Home
Greenbuildingelements.com

Washington, D.C. -- The roof is one area of the home that is often overlooked for purposes of energy efficiency, but it shouldn't be. A large amount of the heat in a home is lost through the roof, which makes insulating it one of the easiest ways to cut down on costs.
Community Preservation Partners and Skyline Innovations Unveil Solar Thermal System
Nassaunewslive.com

Reseda, CA - The system, installed at the Coral Wood Court Apartments, will enable low-income Reseda residents to use renewable energy and reduce energy costs while creating local green jobs.
Senior Living Newcomer Bullish on Competitive Dallas Market
Seniorhousingnews.com

Dallas, TX -- Despite bubbling concerns of overbuilding and increasing competition, a newcomer to the senior housing industry still sees a vast opportunity in the Dallas market for its first foray into the space.
Senior Housing planned in North Liberty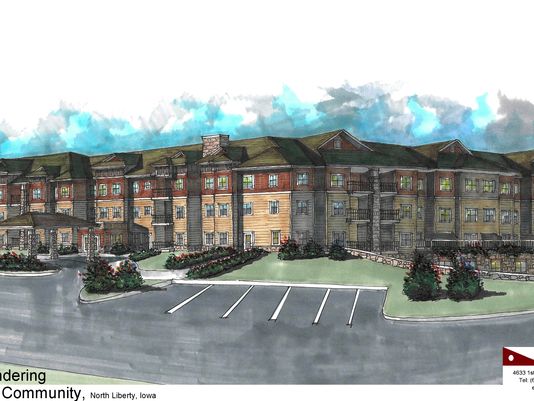 Press-citizen.com

North Liberty, IA --The new development will feature a single, two- to three-story housing independent living and assisted living apartments that owners say will be more than 50 percent larger than those found at some other senior communities.



Allura
Match your home's style perfectly with Allura's plank fiber cement Lap Siding in both cedar and smooth finishes. Our Lap siding is manufactured to look like natural wood in various exposures and the grain appearance is achieved with advanced first-transfer system using real cedar boards.
www.allurausa.com