Enter to win $600 in PENINSULA PUBLISHING'S 2014 Building Products Brand Survey!
It takes less than five minutes to complete!
The Peninsula Publishing Annual Brand Survey highlights products that homebuilders, purchasing agents, architects, interior designers and residential contractors with a major buying preference most prefer! All completed surveys received by October 31, 2014 will be entered to win $600!
MARKET DATA:
Pending Home Sales Rise 3.3 percent in July To Highest Level Since August 2013
ECONOMY:
Home Sales Bouncing Back When Economy Needs It Most
FINANCE:
Are Our Mortgage Markets Broken?
GREEN BUILDING:
Designing the Perfect Energy Efficient Home
Economy's Spring Rebound was Stronger than Expected
Fortune.com

Washington, D.C. – The U.S. economy's second-quarter rebound appears to have been stronger than initially anticipated, as consumer spending, exports and state and local government spending all increased.
METROINTELLIGENCE ECONOMIC UPDATE
By Patrick S. Duffy
2Q GDP rose at 4.2 Percent in Second Estimate
Real gross domestic product increased at an annual rate of 4.2 percent in the second quarter of 2014, according to the "second" estimate released by the Bureau of Economic Analysis. In the first estimate, the increase in real GDP was 4.0percent.
Initial Unemployment claims dip by 1,000 in Latest Report
In the week ending August 23, initial claims was 298,000, a decrease of 1,000 from the previous week. The 4-week moving average was 299,750, a decrease of 1,250 from the previous week's revised average.
Mortgage Applications rose 2.8 Percent in Latest Survey
The Market Composite Index increased 2.8 percent on a seasonally adjusted basis from one week earlier. The average contract interest rate for 30-year fixed-rate mortgages decreased to 4.28 percent from 4.29 percent.

The MetroIntelligence Economic Update
is provided to BuilderBytes by
MetroIntelligence Real Estate & Economic Advisors
.
The Carriage House Door Company



The Carriage House Door Company
Contemporary style doors are becoming the hottest thing in garage door designs. The Carriage House Door Company is keeping up with the current trends. Whether a simplistic design or the addition of stainless steel or copper strips to highlight the door, we can create the design you are looking for. Architects, Designers and Door companies are welcomed to submit designs for review and accomplish the look their clients expect. The Carriage House Door Company only provides the best for our customers.
www.carriagedoor.com
Pending Home Sales Rise 3.3 percent in July To Highest Level Since August 2013
Forbes.com

Washington, D.C.-- The number of contracts signed for previously-owned homes rose in July, climbing 3.3% over the June level, according to National Association of Realtors data.
Does the Latest Data Offer Hints of New Housing Stability?
Nationalmortgageprofessional.com

Washington, D.C. --According to the MBA's Weekly Mortgage Applications Survey for the week ending Aug. 22, the Market Composite Index increased 2.8 percent on a seasonally adjusted basis and two percent on an unadjusted basis from one week earlier.
Five Helpful Tips to Satisfy Homebuyers
Bdmag.com

Washington, D.C. -- Here are the top five strategies we have learned from two decades of working with homebuilders to make customers happy.
Lumber industry expected to see boost in 2015
Hawaii247.com

Honolulu, HI-- Construction has been one of the hardest hit industries since the economic downturn of 2008/2009, but it has also been on a steady rebound over the last couple of years both nationally and locally.
Home Sales Bouncing Back When Economy Needs It Most
Abcnews.go.com

Washington, D.C. --After more than a decade of boom and bust, a vital part of the U.S. economy may be finally returning to normal. That could be very good news for growth. Signs of stability include slower price rises and fewer sales of distressed properties.
Are Our Mortgage Markets Broken?
Valuewalk.com

Washington, D.C. – Federal Reserve Chair Janet Yellen said in June: "It is difficult for any homeowner who doesn't have pristine credit these days to get a mortgage. I think that is one of the factors that is causing the housing recovery to be slow."
LAND PLANNING/DEVELOPMENT
St. Paul: Hamline Station Developers Break Ground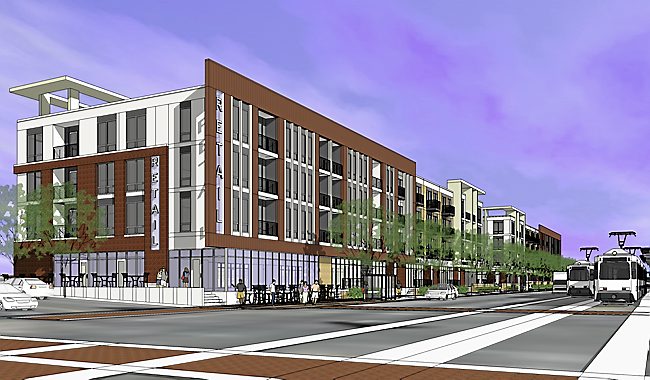 Twincities.com

St. Paul, MN — Where the broken asphalt of a vacant used-car lot now lies, residents will begin moving in next year to a 108-unit housing development along University Avenue. The block-length community will bear the name of the neighboring light-rail stop: Hamline Station.
Ground Broke on Park Central Housing Development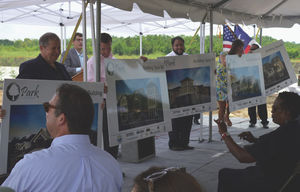 Panews.com

Port Arthur, TX – Its been three years in the planning stages, but construction has started on a brand new affordable housing community in Port Arthur — one with an uptown name fitting for its new address.
Marin Housing Plan: 10 Sites, 502 Dwellings
Marinij.com

San Rafael, CA-- The county Planning Commission approved a tentative plan earmarking sites for 361 low- and moderate-income and 141 market-rate dwellings, after making minor revisions to a program endorsed earlier this summer.
Officials say Illinois lacks Affordable Housing for Low Income Families
Wgem.com

Quincy, IL –In Illinois alone, there's a shortage of more than 300,000 housing units according to a new report by the National Low Income Housing Coalition. Quincy Housing Authority officials say they have the same problem.
Affordable Housing, not GOP, Deserves Credit for Sunbelt Growth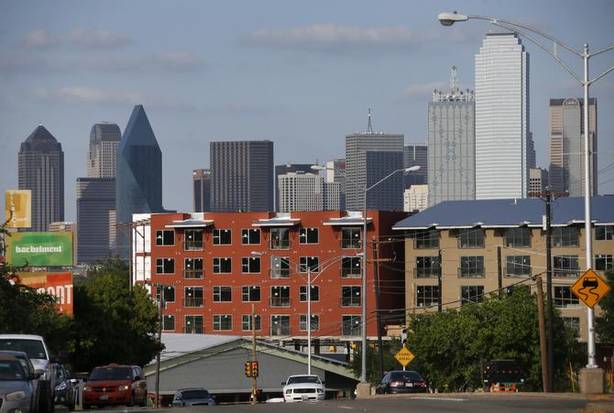 Dallasnews.com

Dallas, TX – Wages in the places within the U.S. attracting the most migrants are typically lower than in the places those migrants come from, suggesting that the places Americans are leaving actually have higher productivity and more job opportunities than the places they're going.
Designing the Perfect Energy Efficient Home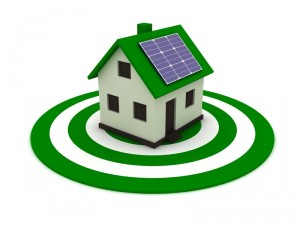 Sporkings.com

Washington, D.C. – Saving energy in the home is not only about doing one's bit for the future and for the planet – it's also a way to make savings to the family economy in financially-strapped times.
The Great Recession is Over – Shift in Focus
Greenhomebuildermag.com

Orange County, CA-- When you think Green do you tend to focus on energy, recourse efficiency, recycled materials, and solar? Creating healthy homes and environments is an integral part of being Green.
Mayor's Energy and Environment Task Force encourage Home Energy Audits
Thehour.com

Norwalk, CT – For a cost of $99, New England Smart Energy Group, LLC, will conduct an Energize CT Homes Energy Solutions audit in which technicians will identify and correct air leakages, water-saving measures, install LED and compact fluorescent light bulbs, and make recommendations for additional savings.
Madison consultant advances new design concepts in $60M Portland senior housing project
Host.madison.com

Portland, OR – Construction has begun on a $60 million senior housing expansion in Portland, Oregon managed by Madison-based consultant Craig Witz and designed to appeal to younger, more active senior.
New Senior Housing Complex to Open in Oakdale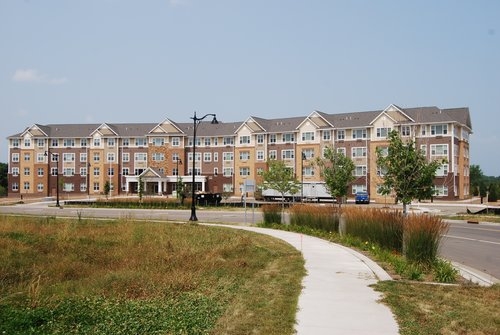 Lillienews.com

Oakdale, MN – The four-story, 92-unit senior housing complex, located at 7088 11th Street N., is owned and will be operated by the Waters Senior Living, which has 12 other senior housing facilities in the Twin Cities.
HomeSphere
HomeSphere connects local and regional home builders to exclusive rebate opportunities at top brands such as Johns Manville, Ply Gem, Mid America Siding and Cultured Stone by Boral through its BRI Builder Rebate Program - at no cost to builders.
www.homesphere.com