Pending Sales of Existing Homes in U.S. Increased 3.4% in April
The index of pending home resales climbed 3.4 percent to the highest level in nine years after a revised 1.2 percent gain the prior month, the National Association of Realtors said Thursday in Washington. The median forecast of 39 economists surveyed by Bloomberg called for an increase of 0.9 percent.
SF Leads Nation In Housing Market Growth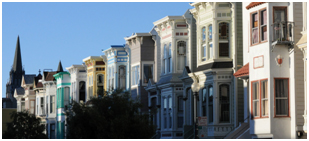 SAN FANCISCO According to new data from the Case-Shiller index, the housing market is on the rise, and homes in the city of San Francisco saw the largest jump in price.As of March 2015, San Francisco housing prices are up 10.3 percent from a year ago. Denver came a close second, with a 10 percent increase in home prices.
Knoxville housing market 'booming' with sales
The Knoxville housing market is seeing an increase in sales over past years. Joyce Tapscott, a broker affiliate with Coldwell Banker Wallace & Wallace Realtors, said there were about 12,000-13,000 homes on the market around this time last year, and there are about 9,400 up for sale now.
N.J. home sale prices tick up as Realtors report strong housing market
New Jersey homes are selling for more than they were a year ago, new data shows, as real estate professionals in the state report a strong housing market that isn't expected to ebb soon.
METROINTELLIGENCE ECONOMIC UPDATE
By Patrick S. Duffy
Initial unemployment claims rise by 7,000 in latest report
In the week ending May 23, initial unemployment claims were 282,000, an increase of 7,000 from the previous week's revised level. The 4-week moving average was 271,500, an increase of 5,000 from the previous week's revised average.
Mortgage applications dip 1.6 percent in latest survey as rates rebound slightly
The Market Composite Index decreased 1.6 percent on a seasonally adjusted basis from one week earlier. The average contract interest rate for 30-year fixed-rate mortgages increased to 4.07 percent from 4.04 percent.
Pending home sales index rose in April to highest level since May 2006
The Pending Home Sales Index increased 3.4 percent to 112.4 in April and is now 14.0 percent above April 2014, for the largest annual increase since September 2012. The index has now increased year-over-year for eight consecutive months and is at its highest level since May 2006.

The MetroIntelligence Economic Update
is provided to BuilderBytes by
MetroIntelligence Real Estate & Economic Advisors
.
Allura: Architectural Panels/ Vertical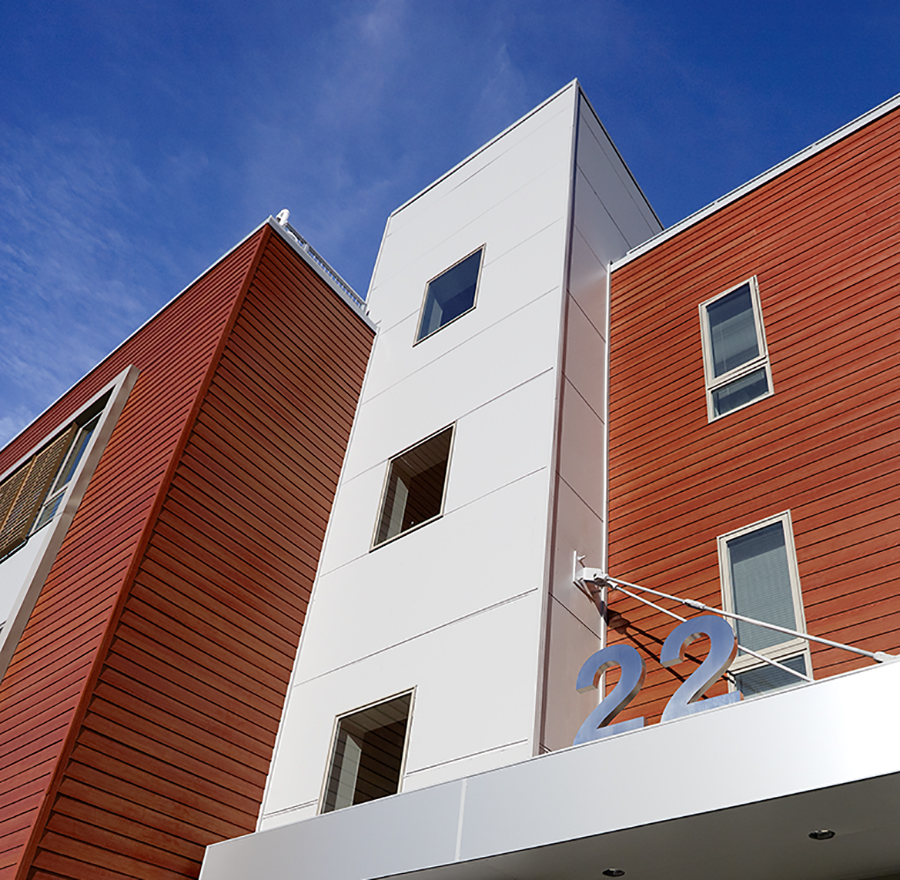 Allura: Architectural Panels/ Vertical
Whether you choose vertical or lap exterior, a modern design concept requires flexibility and high-end quality building products. Choose Allura Fiber Cement Architectural Panels and get versatility, easy installation and superior curb appeal. #BuildwithAllura
Allurausa.com
U.S. housing data, sturdy jobs market buoy growth outlook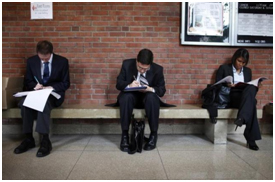 Contracts to buy previously owned U.S. homes rose for a fourth straight month in April to a nine-year high, buoying the outlook for the housing market and the overall economy.
U.S. Jobless Claims Rise, But Job Growth Still Seen Strong
WASHINGTON The number of Americans filing new claims for jobless benefits rose last week, but the level remains consistent with an economy that is adding jobs.
Download the Builder and Developer 2015 Sourcebook
Builder and Developer 2015 Sourcebook
Builder and Developer magazine's annual Sourcebook edition is now available online: Featuring 10 of the nation's top builders, 1,000 active American homebuilders, Editor's Choice of the best homebuilding products along with thousands of products and service providers in the homebuilding industry.
http://www.bdmag.com
Refinances Still Super-Hot In Todays Low Mortgage Rate Environment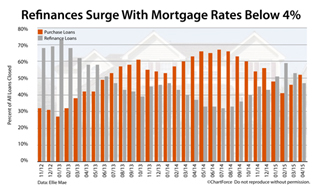 In April, refinances accounted for nearly half of all loans closed by U.S. lenders, grabbing a 47% market share. This is down slightly from the last three months during which refinance loans overtook purchase ones, but demand for lower mortgage rates continues to stay still strong.
Solar Savings For Veterans With VA Energy Efficient Mortgages
Veterans can qualify for a lot more than the cost of their homes from the Energy Efficient Mortgage provisions built into the governments Energy Star program.

Big Subsidies Make Solar Power Attractive for Home Developers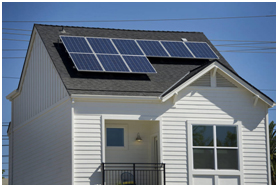 Sacramento developer Mark Wiese added solar-battery systems to a 34-home project his Pacific Housing Inc. built to create sizzle. Now he aims to put the green solution into a 91-home development for lower-income buyers.
Mutual Housing at Spring Lake Receives First National ZERH Certification for Multifamily Rental Property
Mutual Housing California just received certification from the U.S. Department of Energy (DOE) of the first multifamily Zero Energy Ready Home for a rental development in the nation.
New Tool to Improve Building Energy Efficiency Fits In Backpack
A group of scientists from University of California, Berkeley, have developed a new tool that measures a buildings dimensions, locates HVAC systems and ductwork, and maps out the location of electrical sources, all in an effort to improve building energy efficiency.
LAND PLANNING/DEVELOPMENT
U.S. Secretary of Housing and Urban Development meets with JC officials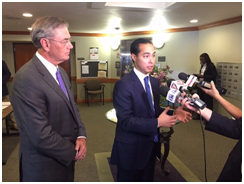 The U.S. Housing and Urban Development Secretary Julian Castro was in Jefferson City Wednesday to talk with Capital City officials. Castro met with Jefferson City Public Housing Authority officials and Congressman Blaine Luetkemeyer about housing issues in the Capital City.
New home development moving forward in Greenacres
There is life on 10 acres on the south side of Melaleuca Lane, just east of City Hall. A land-use developer recently began clearing the land where D. R. Horton plans to build Harvest Pines, a community of 35 single-family homes.
State Approves Lynns Housing Development Incentive Program
The Massachusetts Department of Housing and Community Development recently approved Lynns application for their Housing Development Incentive Program(HDIP). HDIP is an economic development tool that supports market rate housing projects.
Richfield gets six proposals for new housing development in Cedar Point
Housing developers are lining up for the chance to build a long-delayed Richfield project. Six proposals have been submitted for the Cedar Point redevelopment, an ambitious project that got underway more than a decade ago, then was stalled by the Great Recession.
Mayor renews affordable-housing push in meeting with Cuomo
New York City Mayor Bill de Blasio on Wednesday urged Gov. Andrew Cuomo and state lawmakers to strengthen his city's rent regulations and modify a real estate tax break to require more affordable housing, saying there is no excuse for inaction on issues affecting millions of city residents.
Funds Available for Affordable Housing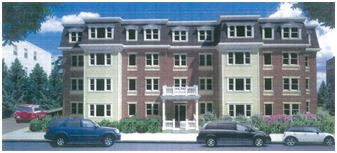 Both the Coppersmith Village and Paris Village projects will receive money as part of a citywide initiative to create or preserve 1,194 affordable housing units. The funding is possible through $27 million in federal and local resources through the Department of Neighborhood Development (DND) and $11.7 million in linkage funds through Bostonís Neighborhood Housing Trust.
Midvales new affordable apartments offer homes, hope to struggling families
The $36 million complex at 6880 S. 700 West will cater to low-income Utahns, thanks to federal and state cash, tax credits and other public funds that helped subsidize the seven-year project and turned a swath of foreclosed vacant turf into an appealing, contemporary neighborhood.
Peoples Self-Help Housing to bring 35 affordable homes to North County
Peoples Self-Help Housing has two new neighborhood projects coming to the North County in the next year or so one in San Miguel and the other in Atascadero, for a total of 35 new homes for families with limited incomes.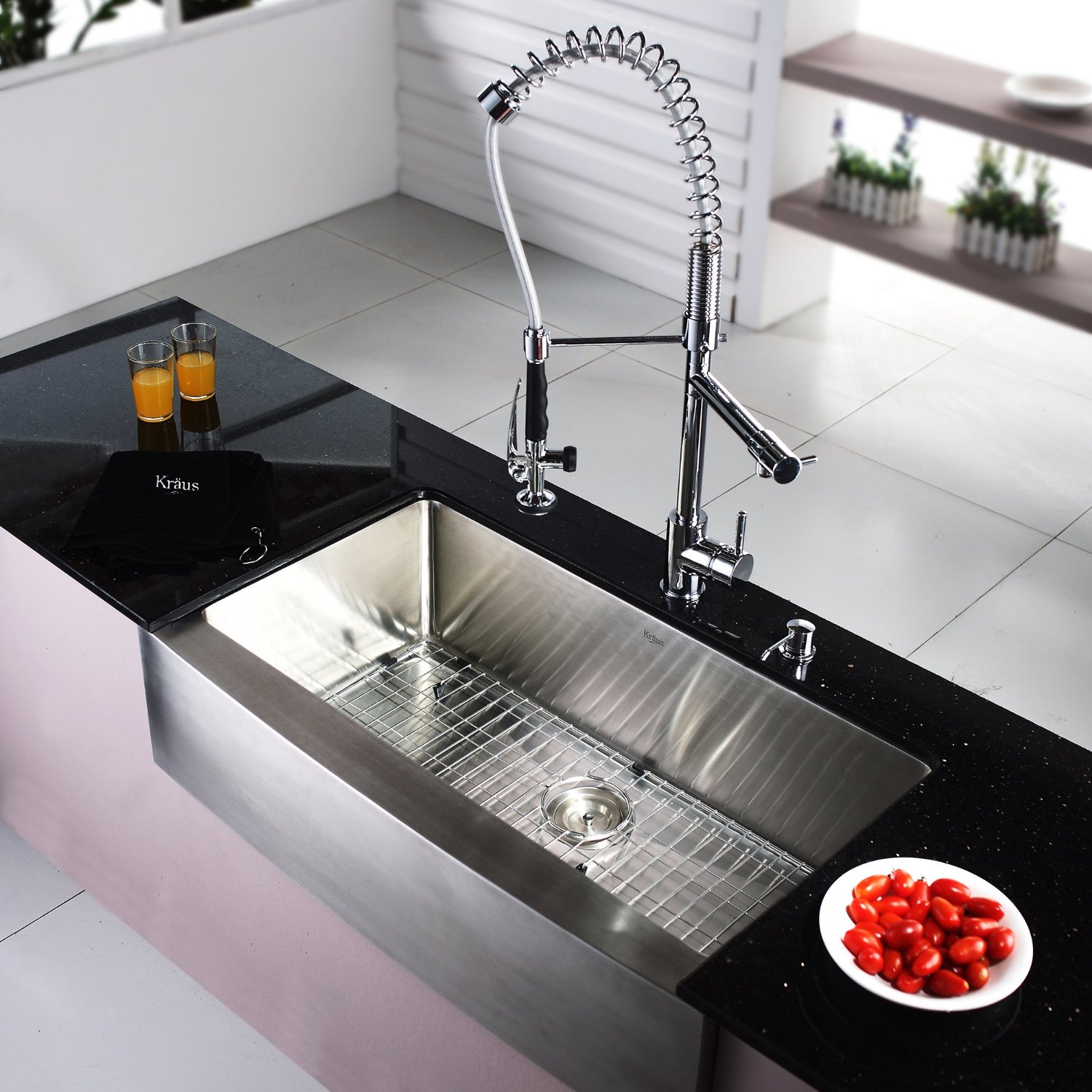 AmeriSink, Inc.
"Value for life" is their goal, no matter what the competition does. And when success depends on consumers who seek better value for their lives, AmeriSink appreciates the loyalty and patronage of over 2,000 loyal dealers and builders nationwide.
Amerisink.com
Bascom Group Acquires 183-Unit Senior Apartment Community for $10,350,000 in Las Vegas, Nevada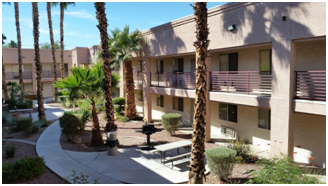 Boulder Palms is a two-story senior apartment building housing 183 units. Completed in 1997, the property covers over four acres and showcases convenient on-site amenities such as a pool with spa, fitness center, community game room, laundry facilities and central courtyard. All the units at Boulder Palms have efficient floor plans, high-speed Internet access, carpeted and wood-like vinyl flooring, ample cabinet and counter space.
Thrive Announces Innovative New Senior Living Community in Huntsville, AL
Atlanta-based Thrive Senior Living has announced this week that it will be breaking ground this summer on an innovative new Assisted Living community in southeast Huntsville, AL. Focusing on resident engagement and connectivity in a unique, resort-like environment, Thrive at Jones Farm will use a blend of innovative technology and southern hospitality to create a distinctive experience for a new generation of seniors.
Willowbrook to Get New Library and Senior Housing
More than 100 units of affordable housing for seniors, an 8,000 square foot library, and an employment center will soon replace a blighted lot on the corner of 118th Street in Willowbrook. More than $9 million in county funds have been allocated to the project, which will be developed by Thomas Safran and Associates and the Community Development Commission.
Plan to Turn St. Cornelius Convent Into Home for Seniors Gets Green Light
JEFFERSON PARK A proposal to turn the long-vacant convent at St. Cornelius Church into a senior living facility will move forward with the support of Ald. John Arena (45th), officials said.