Millennials making mark on housing market
When Chase Geiser bought his first house last summer, a 1930s home near downtown Nashville, he was looking for a good investment in an up-and-coming neighborhood. He also became part of a new wave of millennial generation home buyers who are changing neighborhoods and home design across the region.
Alan Laing to Lead Homebuilding Operations for National Homebuilder, Taylor Morrison
Taylor Morrison Home Corporation ("Taylor Morrison," NYSE: TMHC), a leading national homebuilder and developer, today announced that Alan Laing will be joining the company as executive vice president of its homebuilding operations.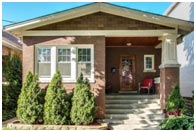 Millennials and boomers are key to Chicago residential market in 2016
As one generation looks at retirement and the other sees the kids-and-family phase of adulthood coming, both are being watched closely by Chicago real estate agents. Baby boomers heading into their sixties and millennials in their late twenties and early thirties are the "bookend generations, who together can make a big difference in how Chicago's housing recovery goes this year," said Jonathan Smoke, the chief economist for RealtorDOTcom, after speaking at a recent Chicago Association of Realtors market outlook event.
Experts: 2016 will be good year for Central Texas housing market
Another strong year is in store for the Austin housing market, as the region enters its seventh year of positive trends in its real estate market and overall economy. That was the forecast Wednesday by Eldon Rude, a veteran housing market expert who is principal of 360 Real Estate Analytics, an Austin-based consulting firm. Rude spoke at an annual housing forecast event sponsored by the Home Builders Association of Greater Austin and the Austin Board of Realtors.
Colorado Housing Market Likely To Stay Hot In 2016
If you thought Colorado's housing market was crazy last year, then the outlook for 2016 probably won't calm your nerves. Strong economic growth and continued low inventory will likely keep the market hopping, say experts.
METROINTELLIGENCE ECONOMIC UPDATE
By Patrick S. Duffy
Mortgage application volume soars in latest survey as rates dip
The Market Composite Index increased 21.3 percent on a from one week earlier, with refinances up 24 percent and purchases up 18 percent.. The average interest rate for 30-year fixed-rate mortgages decreased to 4.12 percent from 4.20 percent.

The MetroIntelligence Economic Update
is provided to BuilderBytes by
MetroIntelligence Real Estate & Economic Advisors
.
GDP Growth in the Third Quarter Third Times A Charm
The Bureau of Economic Analysis (BEA) released the third estimate of real GDP growth for the third quarter of 2015, subtracting 0.1 percentage point from the second estimate, bringing growth down to 2.0%. GDP grew at an annual pace of 3.9% in the second quarter.
U.S. Economy Expands Even as Wages Stay Flat, Beige Book Says
The U.S. economy expanded across most of the country in the past six weeks as the job market showed strength thats failing to stoke broad wage pressures, a Federal Reserve survey showed. The central banks Beige Book economic survey, which is based on reports from late November to early January by regional Fed banks, showed that two of the 12 Fed districts posted moderate growth and seven described the expansion as modest.
Stronger Growth for Residential Construction Employment
The count of unfilled jobs in the overall construction sector increased in November, as hiring in the home building sector accelerated. According to the BLS Job Openings and Labor Turnover Survey (JOLTS) and NAHB analysis, the number of open construction sector jobs (on a seasonally adjusted basis) increased to 135,000 in November from 121,000 in October.
Lennar Corporation Declares Quarterly Dividends
Lennar Corporation (NYSE: LEN and LEN.B), one of the nation's largest homebuilders, announced that its Board of Directors has declared a quarterly cash dividend of $0.04 per share for both Class A and Class B common stock payable on February 11, 2016 to holders of record at the close of business on January 28, 2016.
Hamlet Homes Honored with 2015 Green Business Award for Sustainable Business & Design by Utah Business Magazine
Hamlet Homes, a Salt Lake City-based homebuilder committed to building quality, energy-efficient homes in attractively designed communities, was awarded a 2015 Green Business Award in the category of Sustainable Business & Design by Utah Business magazine.
An Eco-Friendly Urban Dwelling
Some may believe that building an energy-efficient home is a common practice these days. However, sustainable residential builder Dwell Development LLC has taken green building practices to the next level with Seattle, Wash.s first-ever Emerald Star certified home.
Green Production Homes: Easy as 1, 2, 3
The housing market is beginning to realize the value of going green as energy and water conservation become main concerns throughout the nation. Green is no longer just a luxury custom home feature or upgrade were seeing production builders beginning to provide green as the standard for both single family and multi-family homes.
Details in Designing a Net-Zero Energy Community
A few years ago, if a builder or developer announced the decision to establish a ZNE, or a Zero-net Energy Community, most of us would have thought it to be an experimental or unattainable concept. Today its not only becoming a reality, but turning into the norm. One community to aspire to such a goal is that of Liberty in West Sacramento, Calif.


A Close Correlation between Builders and Subcontractors
Subcontracting has long been a fact of life in the residential construction industry. Yet sometimes the role of subcontracting, so well-known inside the industry, seems misunderstood or conveniently overlooked outside it. In its preliminary analysis of a recently proposed regulation, for example, the Department of Labor ignores all costs of subcontractors to homebuilders when calculating what increased labor costs mean to homebuilders bottom lines.
Invest in Effort to Improve the Standard of Living
Across America, when you enter into many small businesses, there are signs that read You may choose two: FAST, CHEAP, or GOOD. There are Venn diagrams in economic books depicting the same sentiment. Most of us have resigned ourselves to this concept, and compromise one of the benefits of fast, cheap, and good in order to obtain the other two.
California Energy Efficiency Permits on the Rise
Single- and multi-family unit production has picked up in California, but new residential building isnt the only form of construction work to intensify in recent months. Solar installations and HVAC changeouts are taking center stage as permit issuance frontrunners, bringing a whole new energy to statewide building statistics.
LAND PLANNING/DEVELOPMENT
Republic Property Group Completes Refinancing and Acquisition of Land to Develop the only Single-Family Home Sites Within Legacy West
Republic Property Group (RPG), has closed on a 12-acre tract of land within the prestigious Legacy West development. The land will be developed for single-family homes to be built by Scott Felder Homes. Development will begin immediately with lots in time for home construction to commence by year-end.
KB Home Announces the Grand Opening of The Ridge at Bandera in Northwest San Antonio
KB Home (NYSE: KBH), one of the nation's largest and most recognized homebuilders, today announced the grand opening of The Ridge at Bandera, a new community on 57 acres near Helotes in North Bexar County. Grand opening activities, including tours of two model homes, will take place on Saturday, January 16.
Lennar Makes Solar Integration the New Standard
With every new generation of newly built homes, builders make great innovations in home design that eventually make their way into standard offerings rather than an expensive add on. Nowadays, building homes to be inherently eco-friendly as well as energy and water efficient has become the new standard among the best homebuilders who want to satisfy the needs of the modern buyer.
Brookfield Residential of Colorado Pioneers Denver Market
Brookfield Residential of Colorado has had a packed summer this year, opening two Tealight models at Brighton Crossing and a Duet model at Solterra in Lakewood in August, and two more Tealights at Midtown at Clear Creek in September not to mention the several awards received for various models, as well.
Builders Unite to Create a Paragon Master Planned Community
Beacon Park, developed by FivePoint Communities Management, Inc. and brought forth by Irvines Great Park Neighborhoods, is truly a paragon of a master planned community. With 10 of the nations top homebuilders contributing to the project, it is no shock that this highly anticipated project was voted Community of the Year by the readers, contributors, and advertisers of Builder and Developer magazine.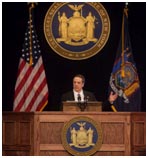 Cuomo, in State of State Speech, Unveils $20 Billion Housing Plan
Proposing to address the challenges of homelessness and a lack of affordable housing, Gov. Andrew M. Cuomo of New York delivered a State of the State speech on Wednesday that called for a financial and spiritual commitment to rebuild the states social and physical infrastructure.
Google invests $41.7M to help finance affordable-housing project in Boulder
Developers announced on Wednesday that Google has invested $41.7 million in bonds that will help finance not only the conversion of 238 apartments in Boulder to permanently affordable units but also extensive renovations to each one.
Arbor Green Provides Sustainable and Stylish Affordable Housing
Arbor Green is an affordable housing multi-family community that proves you can be affordable, sustainable and stylish. Created by Affirmed Housing, the community was entered for a Gold Nugget award at this years PCBC for Zero Net Energy Design, showing the industry that affordable housing can adopt modern building techniques.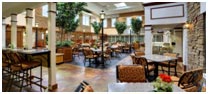 Providers Revamp Independent Living to Meet Demand
New development isnt the only way to meet an uptick in demand for independent living in the post-recession era. These days, higher occupancy rates and aging buildings are driving more providers to revamp existing properties to attract todays seniors.
Distinctive Resort-Style Senior Living Community Coming to West Orange County
Sonata Senior Living, an Orlando-based owner and operator of senior living communities exclusively located in centralFlorida, announces the construction of a new and distinctive senior housing community in Winter Garden Sonata West.
King Architectural Metals: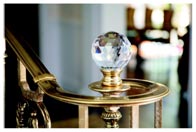 King Architectural Metals
King Architectural Metals is proud to introduce a new, elite line of decorative balusters, panels and accessories the Grande Forge line. These beautiful selections are hand-made by French artisans and feature the captivating elements of Swavorski Crystal.
www.kingmetals.com

Panasonic
WhisperWarm fans feature a totally enclosed condenser motor and a double-tapered, dolphin shaped bladed blower wheel to quietly move air. A small wheel turning very fast will create more noise than a large wheel turning more slowly for a given airflow. The fan uses a wide blower wheel that moves a large amount of air at reduced RPMs, so it is quiet enough that you might not even know it's on.
www.panasonic.com