HOME BUILDING INDUSTRY TOP NEWS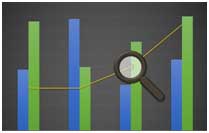 Residential Construction on the Rise in 2018
Source: EC&M
Niagara Conservation - Booth S5442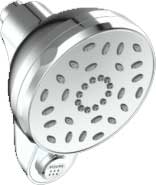 Continuing to revolutionize the plumbing industry, Niagara Conservation, a leading manufacturer of water- and energy-saving products, introduces the Hot Start Showerhead. Available in Spring 2015, as part of the newest UHET Water-Saving Kit product offering, the Hot Start is a unique temperature-controlled, EPA WaterSense certified showerhead solution that saves thousands of gallons of water per year and lowers utility bills
niagaracorp.com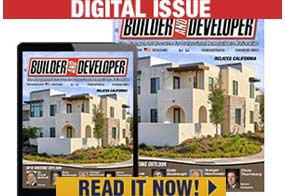 Builder and Developer magazine, January 2018
Source: Builder and Developer magazine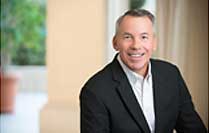 TRENDMAKER HOMES ANNOUNCES MARCH 2018 RETIREMENT OF PRESIDENT WILL HOLDER AFTER 25 YEARS WITH THE COMPANY
Source: Builder.Media
Homebuilders: Go Big Or Go Home
Source: Seeking Alpha
RE/MAX Co-CEO Adam Contos' Outlook on the 2018 Housing Market
Source: Cision
Housing 2018: More Sales and More Risk
Source: Builder and Developer Magazine
Soil Retention - BOOTH S1145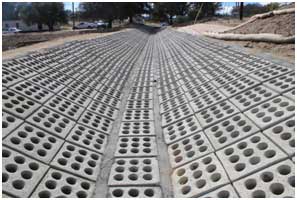 Enviroflex is a tapered, vertically-interlocking, articulating concrete block (ACB) system designed for erosion control in riverine, channel, or other areas with high velocity flows that are subject to scour. Enviroflex offers a cost-effective and environmentally friendly alternative to other hard armor systems. The thin profile of Enviroflex requires less excavation, trucking, and handling and reduces maintenance costs.
www.soilretention.com

METROINTELLIGENCE ECONOMIC UPDATE
By Patrick S. Duffy
November job openings fell 0.8 percent while hires fell by 1.9 percent
December Small Business Optimism Index dips slightly, but 2017 strongest year in survey history
November consumer credit use rose at highest level in over 16 years

The MetroIntelligence Economic Update
is provided to BuilderBytes by
MetroIntelligence Real Estate & Economic Advisors
.
Salsbury - BOOTH S2857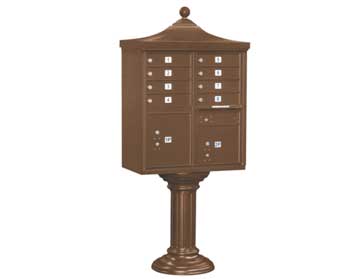 Est. 1936, Salsbury Industries is officially authorized by the U.S.P.S. to manufacture Cluster Box Units (CBU's). Salsbury CBU's are manufactured to "F" specifications and feature a durable powder coated finish. 3300R series Regency Decorative CBU's includes a 3300 series CBU and matching pedestal, an attractive decorative CBU top and an elegant decorative CBU pedestal cover.
www.mailboxes.com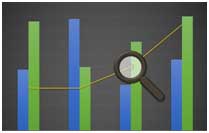 Residential Construction on the Rise in 2018
Source: EC&M
Here's Why You Should Buy PulteGroup (PHM) Stock Right Now
Source: NASDAQ
Peering into 2018: The Outlook for U.S. Housing Markets
Source: Builder and Developer Magazine
Bigfoot Systems - BOOTH W8247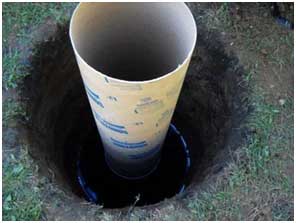 Bigfoot Systems Footing Forms is the Original Code Evaluated engineered footing form for construction tubes that meets or exceeds building codes throughout North America. Reduce labor costs by as much as 90%. Bigfoot can be installed in a single day, which saves time, money and aggravation. The products advantage rests with its shape- a bell shaped footing with a round base. Bigfoot works with the natural laws of physics by evenly distributing the weight that secures the footing to the earth. Fits all 6" to 18" construction tubes.
www.bigfootsystems.com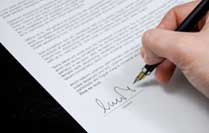 End of 2017 Sees Homeowners and Appraisers More In Agreeance than in the Past Two Years
Source: Cision
Hunt Group originate Fannie Mae to refinance LA-area mobile home park
Source: Housingwire
Moving Interest Rates for 2018
Source: Builder and Developer Magazine
Maze Nails - BOOTH W6193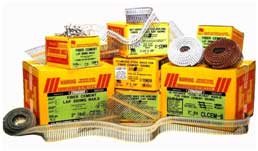 Maze Nails is the exclusive manufacturer of STORMGUARD Double Hot-Dipped Galvanized Nails. Maze Nails are proudly Made in the USA in Peru, Illinois.
www.mazenails.com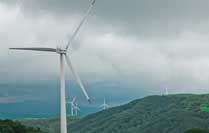 A look back at 2017
Source: Proud Green Building
California Takes 5 Steps Toward Energy Equity
Source: Natural Resources Defense Council
Redeveloping Brownfield Sites for Energy-Saving Advantages
Source: GreenHome Builder Magazine
Allura - BOOTH W6741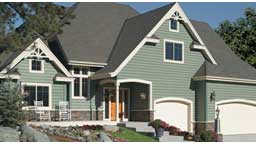 Allura is the ultimate alternative to other building materials. Our products are fire, bug, moisture, impact, and fade resistant but look like natural wood. Specially formulated for high performance, Allura products can handle any kind of weather in any climate and are backed by a 50-year warranty.
www.allurausa.com
HOME DESIGN & DEVELOPMENTAL TRENDS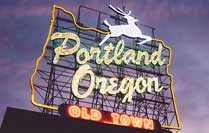 Bob Frasca, architect who helped shape Portland, dies at 84
Source: KGW
Sprout Announces Acquisition of EcoCabins Sales Pipeline for Thousands of Tiny House Builds Over Three Years
Source: Nasdaq
Design Industry Leaders Join Forces: RVi Planning + Landscape Architecture Acquires LVA Urban Design Studio
Source: Business Wire
Voice assistant integration is the top smart-home trend at CES
Source: Business Insider
The 5 Closet Design Trends that Sell
Source: Builder and Developer Magazine
Typar - BOOTH W3191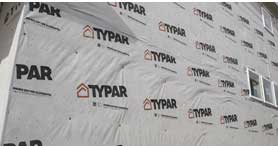 Think of it this way. TYPAR BuildingWrap is more than an extra layer of protection that secures the building envelope from the outside. It's also an added level of assurance that homes and structures will feel more comfortable on the inside. TYPAR BuildingWrap eliminates drafts in the wall, which helps reduce energy costs. Plus, the TYPAR material itself will not support the growth of mold or disintegrate over time. And that means more confidence and fewer worries over the long haul.
www.typar.com
LAND PLANNING & COMMUNITY DEVELOPMENT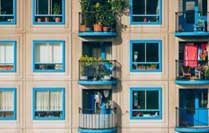 Mesa West Capital Originates San Diego Luxury Apartments
Source: Business Wire
The Coming Change in Housing
Builder and Developer Magzine
Schlage - BOOTH W3183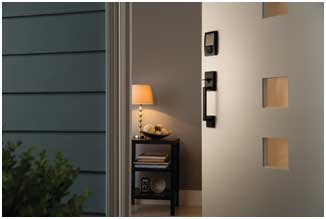 Schlage is known for reliability and durability. But for us, good design is about more than that. It's about meticulously crafting door hardware inspired by the most revered architectural and interior designs of the past 100 years. It's about offering options, with plenty of detailed designs available to perfectly reflect any style. It's also about designing hardware that is so simple to use that it fits seamlessly into your life, making each day a little more convenient.
www.schlage.com
LOW-INCOME & AFFORDABLE HOUSING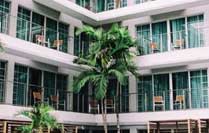 Developers Complete Workforce Housing Community in Orange, Calif.
Source: Affordable Housing Finance
Plan for giant affordable housing project in Lakewood raises questions, concerns
Source: M Live
Rental Apartment Developer's Strategy Outlook Landscape
Source: Builder and Developer Magazine
Roxul - BOOTH W8161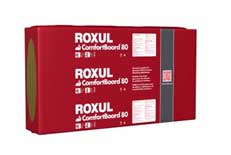 ROXUL COMFORTBOARD 80 is a rigid mineral wool insulation sheathing board that is non-combustible, water repellent, fire resistant and sound absorbent. ROXUL COMFORTBOARD 80 is an exterior non-structural insulation sheathing that provides a continuous layer of insulation around the residential building envelope. This product is specifically engineered as exterior non-structural insulation sheathing for high performance residential wall systems.
www.roxul.com
50+ SENIOR HOUSING DEVELOPEMENT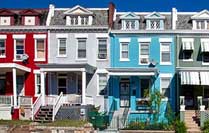 Top Senior Housing Trends in 2018
Source: Senior Housing News
A Look at the 2018 Baby Boomer Market
Source: Builder and Developer Magazine