HOME BUILDING INDUSTRY TOP NEWS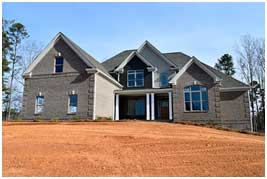 Economic Panel Predicts Housing Will Continue to Gain Ground in 2018
Source: Door and Window Market Magazine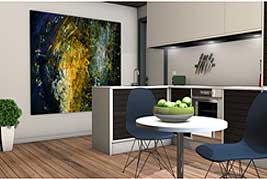 KBIS opens to enthusiastic crowds
Source: Woodworking Network
Caliber Home Loans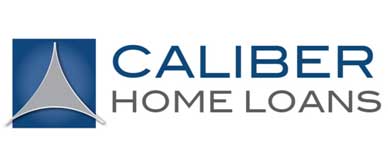 Caliber Home Loans, Inc. is a top ranked national mortgage lender, currently licensed in 50 states. Backed by an experienced leadership team, and with a history of success and innovative products, Caliber is poised for impressive growth. Currently, Caliberís monthly loan volume is over $1.8 billion while the servicing portfolio has grown to over $100 billion.
caliberhomeloans.com/builder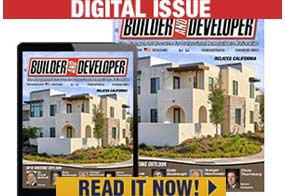 Builder and Developer magazine, January 2018
Source: Builder and Developer magazine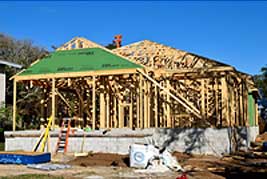 Happy days return for builders
Source: Citrus County Chronicle
2017 was second-busiest year for home building St. Johns County has seen
Source: The St. Augustine Record
Finally! The Comeback of the Bubble Markets
Source: Builder and Developer Magazine
Eagle Roofing Products - Booth S1847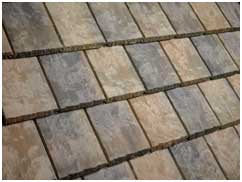 Eagle Roofing Products has launched a new product line called Textured Slate. Emulating the natural look of slate, at a fraction of the cost, this beautiful roofing material comes in six gorgeous blends. For a free sample, visit:
www.eagleroofing.com

METROINTELLIGENCE ECONOMIC UPDATE
By Patrick S. Duffy
Gallup: Economic Confidence Index averaged +6 in 2017, first positive annual average since 2008
Gallup: Job optimism averaged 56 percent in 2007, a record high in 17 years
Atlanta Fed: January business inflation expectations decline to 2.0 percent over the next year
November wholesale sales up 1.5 percent from October and 9.8 percent year-on-year

The MetroIntelligence Economic Update
is provided to BuilderBytes by
MetroIntelligence Real Estate & Economic Advisors
.
Daltile - Booth W3452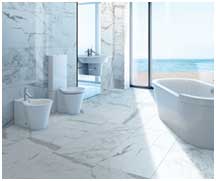 Our amazing palette of products makes us the absolute best choice for any design. Plus, as the country's leading manufacturer and distributor of ceramic tile and natural stone, we're committed to doing things in ways that set the standard for an entire industry.
www.daltile.com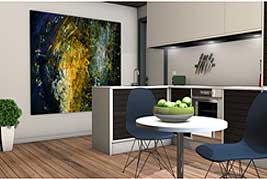 Ottawa homebuilders reach new heights in 2017; housing starts up 41%
Source: Ottawa Business Journal
Imprev Real Estate Leader Study Shows Record Confidence in Economy
Source: Markets Insider
Sherman, Denison saw increases in home building last year
Source: HeraldDemocrat.com
State of the Rental
Source: Builder and Developer Magazine
Vinyl Corp. - Booth W8175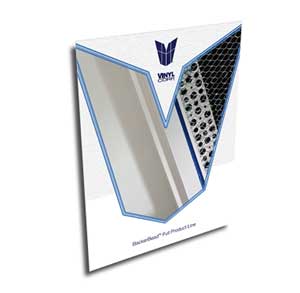 Vinyl Corp. is committed to meeting the most complex challenges in the wall and ceiling industry through innovative product design, exacting manufacturing tolerances, and the most complete selection of accessories in the industry. Through our progressive approach to engineering and manufacturing, we've created innovative accessories and set the quality standard for product excellence.
http://www.vinylcorp.com/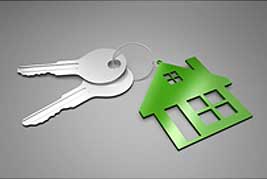 Personal Finance: Will the tax cut cripple the housing market?
Source: Times Free Press
Applications in U.S. Increase in Early 2017
Source: World Property Journal
Rental Apartment Developerís Strategy Outlook Landscape
Source: Builder and Developer Magazine
Trespa North America Ltd. - Booth S1444

Trespa Pura NFC is a versatile solution for most siding projects and gives maximum design freedom and a long lasting, beautiful finish. Both lap and flush sidings can be installed either vertically or horizontally. The planks can be easily handled and are simple to cut. Trespa Pura NFC is the perfect answer for both innovative and traditional ventilated facade projects.
http://www.trespa.com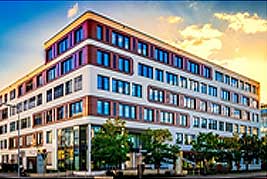 LMC Announces Start of Leasing at Shift Apartments
Source: Markets Insider
High-Performance, Net-Zero American Home Building: DESIGN, TECHNOLOGY, and CONSTRUCTION
Source: The ABC Green Home
Insight Homes Disrupts the Marketplace
Source: Green Home Builder Magazine
Green, Transit- Friendly and Affordable
Source: Green Home Builder
Coronado Stone Products - Booth W6671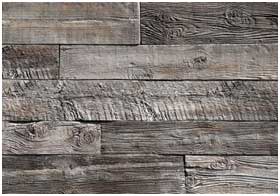 Coronado Stone Products new WoodStone Series features textures replicating reclaimed barn wood, rough cut cedar and refined oak. These unique concrete planks are fire and insect resistant and virtually maintenance free.
www.coronado.com
HOME DESIGN & DEVELOPMENTAL TRENDS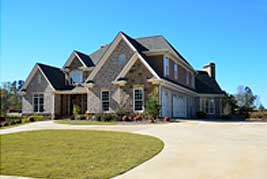 Local builders tell us what's hot for new homes in 2018
Source: BuffaloHomefinder.com
TRUMARK Brings Three Distinct Product Lines at Bristol
Source: Builder and Developer Magazine
The Rise of Responsive Design
Source: Builder and Developer Magazine
A 30-Degree Design Shift for MAXIMUM LIVABILITY
Source: Builder and Developer Magazine
MFM Building Products Corp. - Booth W7083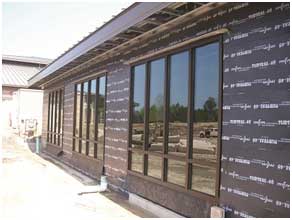 In flashing applications, SubSeal is ideal for use to seal window openings, around doors where high use and movement will occur, under door thresholds and anywhere where high moisture content will be present such as stucco or masonry. Often, commercial structures will specify a 40 mil product, which SubSeal complies with per ASTM D 1970.
www.mfmbp.com
LAND PLANNING & COMMUNITY DEVELOPMENT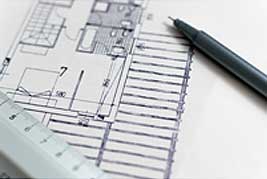 Developments taking McKinney to the next level
Source: Community Impact Newspaper
Housing boom reshaping Santee
Source: The San Diego Union-Tribune
KTGY Design Transforms City Parking Lot into Mixed-Use Destination in Lake Merritt Neighborhood of Oakland
Source: Builder and Developer Magazine
First American Title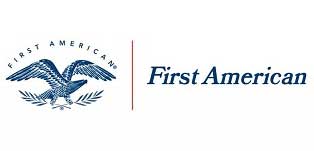 First American Title helps homebuyers and sellers, real estate agents and brokers, mortgage lenders, commercial property professionals, homebuilders and developers, title agencies and legal professionals close transactions. Find out more about our products and services, and how First American can help you streamline your transaction and protect your investment.
www.firstam.com
LOW-INCOME & AFFORDABLE HOUSING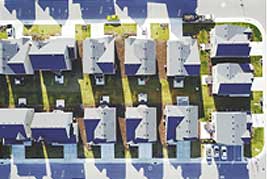 Starwood Buys Florida Affordable Housing Portfolio
Source: Affordable Housing Finance
Despite overall economic health, affordable housing is a priority
Source: StarTribune
Sustainable Infill Boasts Affordability
Source: Green Home Builder Magazine
50+ SENIOR HOUSING DEVELOPEMENT
Senior housing project clears a hurdle
Source: Maui News
Beaumont City Council green lights senior housing developer to apply for tax credits
Source: 12 News
Swanson Development may pay for Murfreesboro Gateway land for senior housing
Source: Daily News Journal