HOME BUILDING INDUSTRY TOP NEWS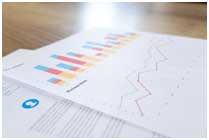 The Housing Industry: Checking In Ahead Of Q4 Earnings Reports
Source: Benzinga
Huber Engineered Woods, LLC - BOOTH W2883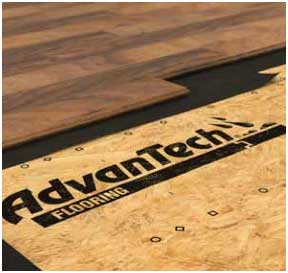 Build with AdvanTech flooring for award-winning performance you can rely on. Specifically engineered to combine industry-leading strength, superior moisture resistance and installation ease, AdvanTech flooring is the FLAT OUT BEST for a quiet, stiff floor.
www.huberwood.com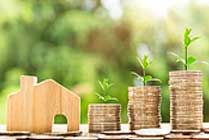 A Look Ahead to 2018: All Systems Go, But Tax Impact Unknown
Source: Builder and Developer Magazine
Accelerating housing market boosts homebuilder stocks
Source: Fox Business
Will Positive Housing Market Aid KB Home's (KBH) Q4 Earnings?
Source: Zacks
LJP Construction Services - Booth W5494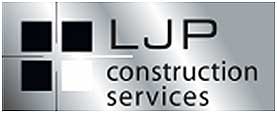 LJP Construction Services is a team of real estate experts offering development, construction, project management, and forensics investigation-related consulting services. Since 1993, our professionals have assisted nearly 2,000 different clients on over 100,000 homes throughout the US.
www.ljpltd.com

METROINTELLIGENCE ECONOMIC UPDATE
By Patrick S. Duffy
ADP: Private Sector Employment Increased by 250,000 Jobs in December
December's planned job cuts dip 7.4 percent from November; annual total lowest since 1990
ISM Manufacturing Index rose 1.5 points to 59.7 in December
Online job vacancies jumped 4.9 percent in December
Applications dip 2.8 percent over two-week holiday period
Initial unemployment claims rise 3,000 in latest report

The MetroIntelligence Economic Update
is provided to BuilderBytes by
MetroIntelligence Real Estate & Economic Advisors
.
Norbord - Booth W4571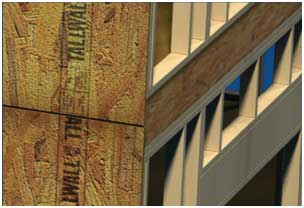 Today's homebuyers look for and expect to buy or build a home that reduces energy costs, improved indoor air quality and is environmentally responsible. Norbord has products that can help you meet those objectives and help meet green rating programs.
www.norbord.com
California Growth and the Construction Paradox
Source: Builder and Developer Magazine
Decade since recession: Thriving cities leave others behind
Source: The Post and Courier
Kings building activity down one-third in 2017
Source: The Sentinel
Western Window Systems - P8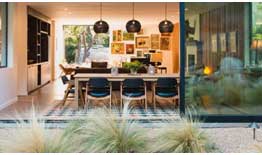 Walls that disappear? It's true. Western Window Systems' Series 600 Multi-Slide Door features large, unobstructed rolling glass panels that stack or slide into pockets for extra wide openings that eliminate the barrier between indoors and out. These moving walls of glass expand living space, frame beautiful views, and let in fresh air and natural light.
westernwindowsystems.com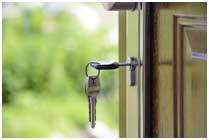 Applications in U.S. Dip in Late December
Source: World Property Journal
loanDepot partners with homebuilder AV Homes to launch venture
Source: Housingwire
Millennials May Soon Be the Housing Engine That Could
Source: Builder and Developer Magazine
A.O. Smith - Booth W6241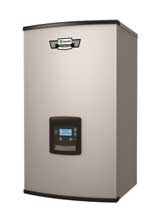 Available in early 2018, the ProLine XE Combi Boiler is engineered with residential building professionals in mind. By moving critical components, such as the built-in circulator, to an easily accessible location within the unit, service and maintenance are dramatically simplified.
www.hotwater.com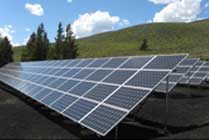 The Ever-Expanding Green Movement
Source: Green Home Builder Magazine
International Builders' Show to put spotlight on Smart Neighborhood by Alabama Power
Source: PR Newswire
Wood: renewable construction material of the future?
Source: DW
Honeywell - Booth W5453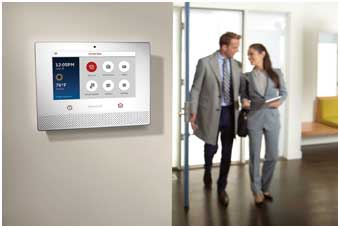 Lyric Controller is intuitive, easy to learn and easy to use, whether you're controlling security, thermostats, cameras, lights or locks with a tap on the touchscreen or the sound of your voice. No schedules, no programming and no complex menus - simply security and comfort when you're home, and savings when you're away.
yourhome.honeywell.com
HOME DESIGN & DEVELOPMENTAL TRENDS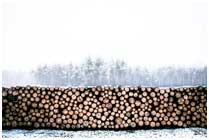 Learning from Europe and Canada's timber industry
Source: The Architects Newspaper
A fresh and modern redesign for an open concept living-dining area
Source: The Washington Post
From luxury homes to mixed-use projects, SB Architects creates unique designs
Source: SF Gate
Building Capital Stack in Multi-Family Urban Redevelopments
Source: Builder and Developer Magazine
GE Appliances - Booth W3153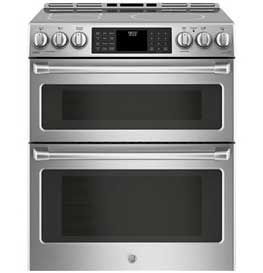 GE Appliance electric ranges combine innovative technology with sleek design, providing versatile cooktops and ovens that deliver perfectly even results. Dinner is easier with fast preheating and precise temperature control.
www.ge.com
LAND PLANNING & COMMUNITY DEVELOPMENT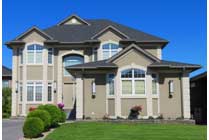 The Coming Change in Housing
Source: Builder and Developer Magazine
Lots of Lots Required: Addressing the Who and How
Source: Builder and Developer Magazine
Village Officials Study Ways to Manage, Channel Growth in Pinehurst
Source: The Pilot
LP Building Products - Booth W2900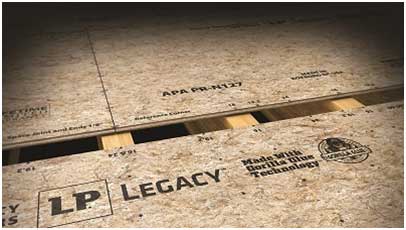 The leader in high-performance building solutions is answering the call for tougher sub-flooring with the launch of LP Legacy, APA rated with the highest bending stiffness and as one of the strongest sub-floor panels in the industry. Packed with more resin, wax, and wood fiber and made with Gorilla Glue Technology, LP Legacy engineered sub-floor boasts superior moisture resistance that prevents edge swell.
www.LPCorp.com/Legacy
LOW-INCOME & AFFORDABLE HOUSING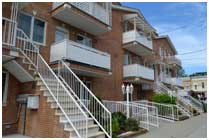 500 tiny homes with big amenities coming to new Austin-area communities
Source: Culture Map
Redwood City: Affordable housing planned for outskirts of downtown
Source: The Mercury News
Arbor Green Provides Sustainable and Stylish Affordable Housing
Source: Green Home Builder Magazine
Green, Transit- Friendly and Affordable
Source: Green Home Builder Magazine
50+ SENIOR HOUSING DEVELOPEMENT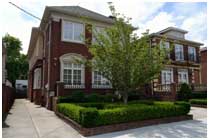 Low income senior and veteran housing opens doors
Source: The Gainsville Sun
St. John's on the Lake to start construction on 22-story Milwaukee east side housing tower
Source: Journal Sentinel