HOME BUILDING INDUSTRY TOP NEWS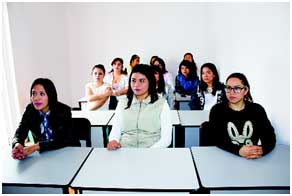 Amazon Presents a Prime Opportunity to Transform a City's Housing Market - but Where?
Source: Realtor
PENINSULA PUBLISHING: BRAND SURVEY 2017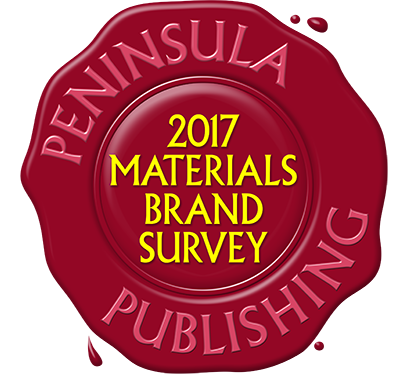 Peninsula Publishing 2017 Annual Brand Survey
The Peninsula Publishing Annual Brand Survey highlights products that homebuilders, purchasing agents, architects, interior designers and residential contractors with a major buying preference most prefer! All completed surveys received by October 12th, 2017 will be entered to win a Country GiftBasket!
https://bdmag.com/brand-survey-2017/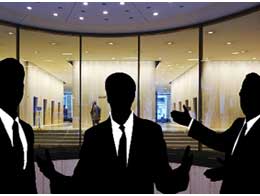 Bay Area has top 3 hottest housing markets in U.S.
Source: East Bay Times
Statement from NAHB Chairman Granger MacDonald on GOP Tax Plan
Source: Builder.Media
Build on What is Essential to Your Audience and Demographic
Source: Builder.Media
2017 Pubby Awards
Source: Builder and Developer magazine

METROINTELLIGENCE ECONOMIC UPDATE
By Patrick S. Duffy
Corelogic: August home prices up 0.9 percent from July and 6.9 percent year-on-year
Redfin Housing Demand Index mostly flat in August but up nearly 28 percent year-on-year
ADP: Private sector jobs grew by a lesser 135,000 in September, partly due to storm impacts
September ISM Manufacturing Sector Index rose 2.0 points from August
September ISM Non-Manufacturing Sector Index rose 4.5 points from August, highest reading since mid-2005

The MetroIntelligence Economic Update
is provided to BuilderBytes by
MetroIntelligence Real Estate & Economic Advisors
.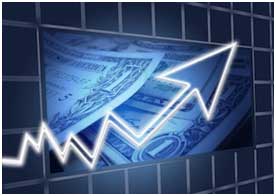 American optimism about the economy hits an all-time high in new CNBC survey
Source: CNBC
The Future Will be Automated - How Will That Impact Housing?
Source: Builder and Developer magazine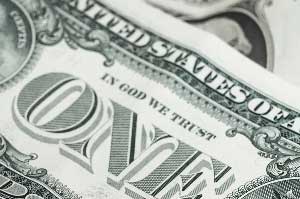 Freddie Mac: Whats Influencing Housing Affordability Now?
Source: DSNews
Why Builders Should Stop Running From Investors
Source: Builder.Media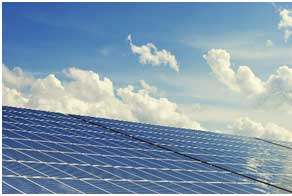 Mirabella Named 2017 "Power Builder of the Year" by the USGBC for Efforts in Building Most Environmentally Sustainable Homes in Florida
Source: MarketInsider
JD Neel Construction Wins Eight Awards in Central Oregon Builders Association Tour of Homes
Source: Green Home Builder magazine
Designing and Building Passive Residential
Source: Builder.media
2017 Green Brand Survey
Source: Green Home Builder magazine
HOME DESIGN & DEVELOPMENTAL TRENDS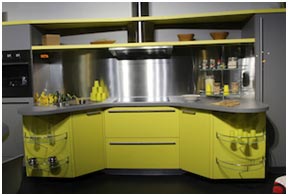 ASK A DESIGNER: Bold color on kitchen cabinets is a thing
Source: Pantagraph
THE BEST OF LaCANTINA | CALL FOR ENTRIES
Source: LaCantina Doors
5 Design Trends in Value Add Buildings
Source: Builder and Developer magazine
LAND PLANNING & COMMUNITY DEVELOPMENT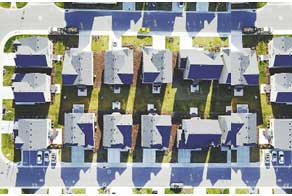 Tiburon 43-home subdivision plan moves forward
Source: Marinji
Toll Brothers Delivers Unprecedented Virtual Reality Luxury Home Buying Experience
Source: Builder.Media
LOW-INCOME & AFFORDABLE HOUSING
City Living: Blending Affordable Housing with High-End Design
Source: Builder.Media
50+ SENIOR HOUSING DEVELOPEMENT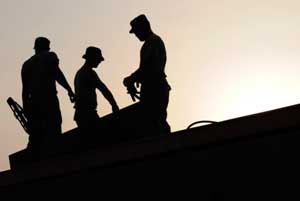 Senior housing under construction in Milton
Source: Santa Rosa Press Gazette
Active Adults Enjoy Beach Lifestyle
Source: Builder and Developer magazine