HOME BUILDING INDUSTRY TOP NEWS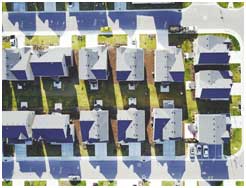 Housing Industry Stock Outlook - February 2018
Source: Nasdaq
BUILDER'S & SUPPLIER'S BRAND SURVEYS
Dear Readers,
Let your voice be heard!
Fill out our surveys to be apart of the 2018 Builder & Developer Sourcebook and the Green Home Builder Sourcebook.


Markets have gained modestly even as permits fall
Source: M Professional America
What you need to know about LA's residential construction landscape
Source: The Real Deal
Suburban Homes Still Feel Recession's Pinch
Source: Zillow
A Look Ahead to 2018: All Systems Go, But Tax Impact Unknown
Source: Builder and Developer magazine
What Do Tampa, Las Vegas, & Dallas Have In Common?
Source: Builder and Developer magazine

METROINTELLIGENCE ECONOMIC UPDATE
By Patrick S. Duffy
December CoreLogic HPI shows home prices up 0.5 percent and 6.6 percent year-on-year
Job openings fell 2.8 percent in December as both hires and separations little changed
U.S. trade deficit up 3.3 percent in November and 11.6 percent YTD thru November
January Non-Manufacturing Index rose 3.9 points to 59.9

The MetroIntelligence Economic Update
is provided to BuilderBytes by
MetroIntelligence Real Estate & Economic Advisors
.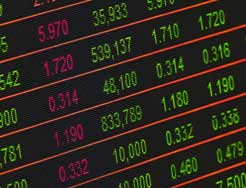 TRUMP: The stock market made a 'big mistake' by falling after so much 'good news' about the economy
Source: Business Insider
Should We Be Worried About Our Burgeoning Trade Deficit? Trump Is
Source: Newsweek
2018 U.S. and California Economic Forecast
Source: Builder and Developer Magazine
Solutions to the Construction Labor Crisis
Source: Builder and Developer Magazine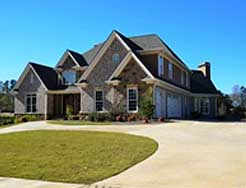 The New World of Mrtg Tenure
Source: M Orb
This is what falling stock prices mean for lending
Source: HousingWire
Banking Rules & Regulations of the Day
Source: Builder and Developer Magazine
It's Time to Stop Ignoring the Millennial HomeBuyer, Better Growth Suggests
Source: Bank Innovation
Moving Interest Rates for 2018
Source: Housing Wire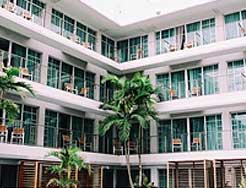 Mixed-Income 100-Unit Development Built With Passive House Standards and Resilient Features
Source: Proud Green Building
Combating Veteran Homelessness with Homes 4 Families
Source: Proud Green Building
Observing Possible Changes Ahead For the Title 24 Building Energy Efficiency Standards
Source: Green Home Builder Magazine
HOME DESIGN & DEVELOPMENTAL TRENDS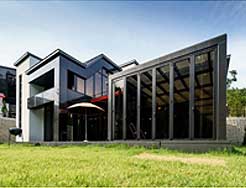 8 Inefficiencies in the Architecture + Design Industry (and possible solutions)
Source: The Stewardship Report
5 Game Changers for Building and Development in 2018
Source: Builder and Developer magazine
Natural Stone, a Sustainable Material in Architectural and Design Projects
Source: Builder and Developer magazine
Shifts in Exterior Trends and Curb Appeal
Source: Builder and Developer magazine
LAND PLANNING & COMMUNITY DEVELOPMENT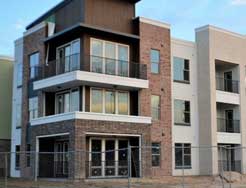 Vacant lot in Worthington could land assisted-living facility
Source: This Week Community News
Young Leaders Set Course for Future of Land Development
Source: Builder and Developer magazine
54-unit development clears hurdle in East Marlborough
Source: Southern Chester County Weeklies
Landscape Design Plays an Integral Part of Your Living Space
Source: Builder and Developer magazine
The Coming Change in Housing
Source: Builder and Developer magazine
LOW-INCOME & AFFORDABLE HOUSING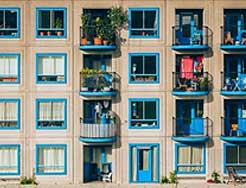 Woodland changes the percentages to allow more affordable housing
Source: Daily Democrat
Upstate NY Affordable Senior Project Breaks Ground
Source: Multi-Housing News
Affordable Housing and Onsite Services: A Wake-Up Call to the Industry
Source: Builder and Developer Magazine
Private: A Paradigm for Multi-Family Development: Union on Queen
Source: Builder and Developer Magazine
50+ SENIOR HOUSING DEVELOPEMENT
NAHB's 55+ housing market index hits record high
Source: National M News
Seniors Housing Community in San Diego Secures 82M Fannie Mae Green Rewards
Source: Multifamily Biz
Stylish and Functional Aging-in-Place Design for the Active Adult
Source: Builder and Developer Magazine