HOME BUILDING INDUSTRY TOP NEWS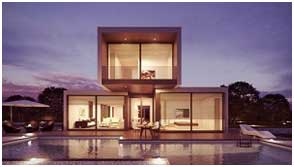 Homebuilders struggle to fill jobs Americans don't want
Source: CNBC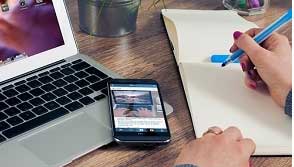 Millennial homebuyers in the US closing at fastest pace in almost a year
Source: BuzzBuzzNews
Lumber prices remain strong as home values improve
Source: The News-Review
Despite Slow Start, Housing Recovery in Full Effect
Source: Builder and Developer magazine
The Washington, DC Market Flourishes
Source: Builder and Developer magazine


Moen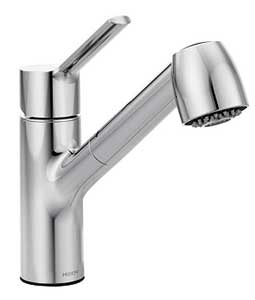 New Method Pullout Kitchen Faucet from Moen Delivers Preferred Function with a Modern Style. Blending clean lines with soft curves, the Method pullout kitchen faucet provides consumers with a look that's popular in today's contemporary kitchens, with benefits that extend well beyond style.
https://www.moen.com
METROINTELLIGENCE ECONOMIC UPDATE
By Patrick S. Duffy
Planned job cuts up 17 percent in March but still down 2 percent year-on-year
Source: Challenger, Gray & Christmas, Inc.
Applications drop 1.6 percent in latest survey
Source: M.B. Association
Initial unemployment claims fall 25,000 in latest report
Source: U.S. Department of Labor

The MetroIntelligence Economic Update
is provided to BuilderBytes by
MetroIntelligence Real Estate & Economic Advisors
.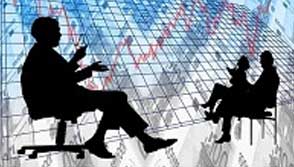 Many states still struggling despite growing U.S. economy
Source: Reuters
NAR 2017 Report Addressed Current Pending Home Sales
Source: Builder and Developer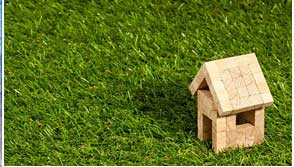 How Tax Reform Could Hasten Housing Reform
Source: The Weekly Standard
U.S. home activity falls to five-week low: MBA
Source: Reuters
Emser Tile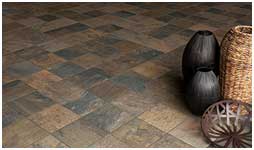 Established in 1968, Emser Tile, headquartered in Los Angeles, has become a leading designer and marketer of the world's finest tile and natural stone. By offering unparalleled service and a dynamic selection of products, Emser is one of the most comprehensive sources for interior and exterior products that include porcelain, ceramic, metal, glass, quarry, decorative accents and mosaics, cut-to-size stone, setting materials, and custom manufactured products made to your specifications.
www.emser.com
Experimental, futuristic home in Santa Ana awarded to veteran family, others to follow
Source: The Orange County Register
EPA Recognizes Meritage Homes With Fifth Consecutive ENERGY STAR Partner of the Year - Sustained Excellence Award for Its Leadership in Energy-Efficient Homebuilding
Source: Globe Newswire
Making ENERGY EFEFICIENCY A Way of Life
Source: Green Home Builder magazine
Recycled Materials Offer Technical and Aesthetic
Source: Green Home Builder magazine
HOME DESIGN & DEVELOPMENTAL TRENDS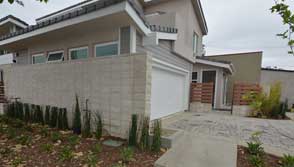 Modern Decking Techniques for Creating Multi-Purpose Space
Source: Source: Builder and Developer Magazine
Rental Apartment Developers Strategy Outlook Landscape
Source: Builder and Developer/Green Home Builder Magazine
A Formula for Exterior Functionality
Source: Source: Builder and Developer Magazine
Niagara Conservation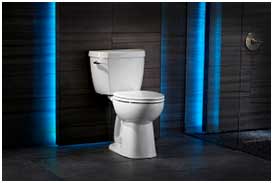 Niagara's Original Stealth toilet - the first and only true ultra-high-efficiency toilet - now comes with a side handle. Using 0.8 gallons per flush and featuring Stealth Technology, it's designed for a powerful, reliable, and ultra-quiet performance that saves water.
www.niagaracorp.com
LAND PLANNING & COMMUNITY DEVELOPMENT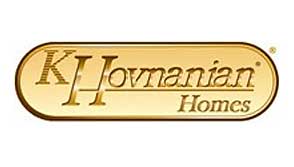 K. Hovnanian Homes offers model tours at 2017 GCBA Parade of Homes
Source: PalmBeachPost.com
How the Gig Life Will Change Homebuilding
Source: Source: Builder and Developer Magazine
LOW-INCOME & AFFORDABLE HOUSING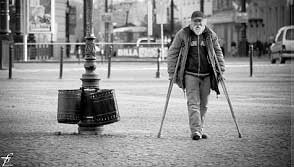 The 8 states suffering the most from the affordable housing crisis
Source: AOL Small Business
Production Builders Take Notice of Green Benefits
Source: Green Home Builder Magazine
Allura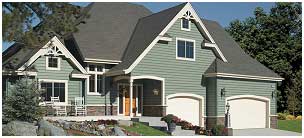 Allura is the ultimate alternative to other building materials. Our products are fire, bug, moisture, impact, and fade resistant but look like natural wood. Specially formulated for high performance, Allura products can handle any kind of weather in any climate and are backed by a 50-year warranty.
www.allurausa.com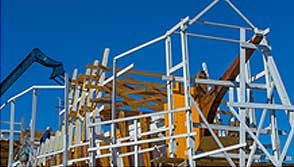 If You Build It, They'll Stay; Boomers Remodel Their Homes
Source: U.S. News & World Report
Bay Area housing crisis splits young and old
Source: Mercury News
Older Bay Area Homeowners Less Likely To Support New Housing: Poll
Source: Patch.com